We're happy to walk you through how to look for a delivery service on Leafly.com. Below is a step by step guide on how to do so: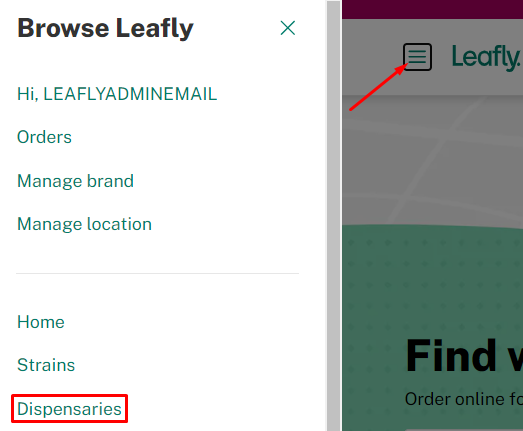 ​Once the map loads for your area, you can use the filters to further find any locations that offer delivery services in your area: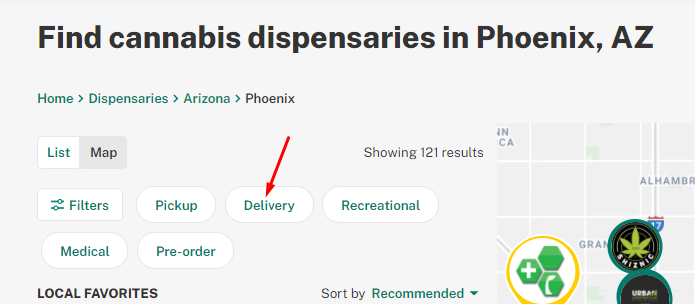 Please note that if no delivery services populate the map then there are no cannabis delivery services in your area that advertise with us.
If you experience any issues and need further assistance, please reach out to our Customer Support team at customersupport@leafly.com.