If you've ordered from a dispensary, they might need to get in touch with you for more details. Luckily, Leafly has a nifty chat feature that lets the dispensary talk to you directly. When they send a message, you'll get a text and an email notification to make sure you don't miss it. The email will show you a sneak peek of the message and a link to Leafly's live chat where you can respond to the dispensary. To reply, just click the green 'reply' button in your email.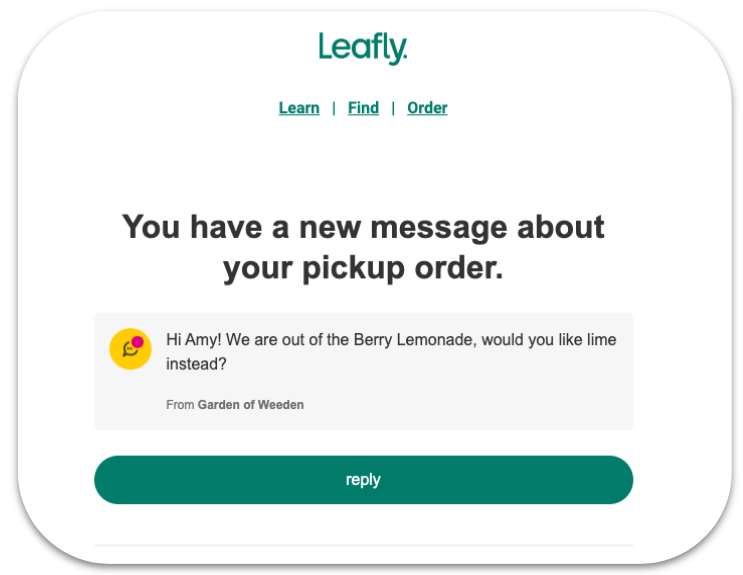 Clicking this will open up the Leafly webpage to your order status screen. At the bottom of the page, you will see a chat box. Click on the yellow chat box to open up the chat to reply.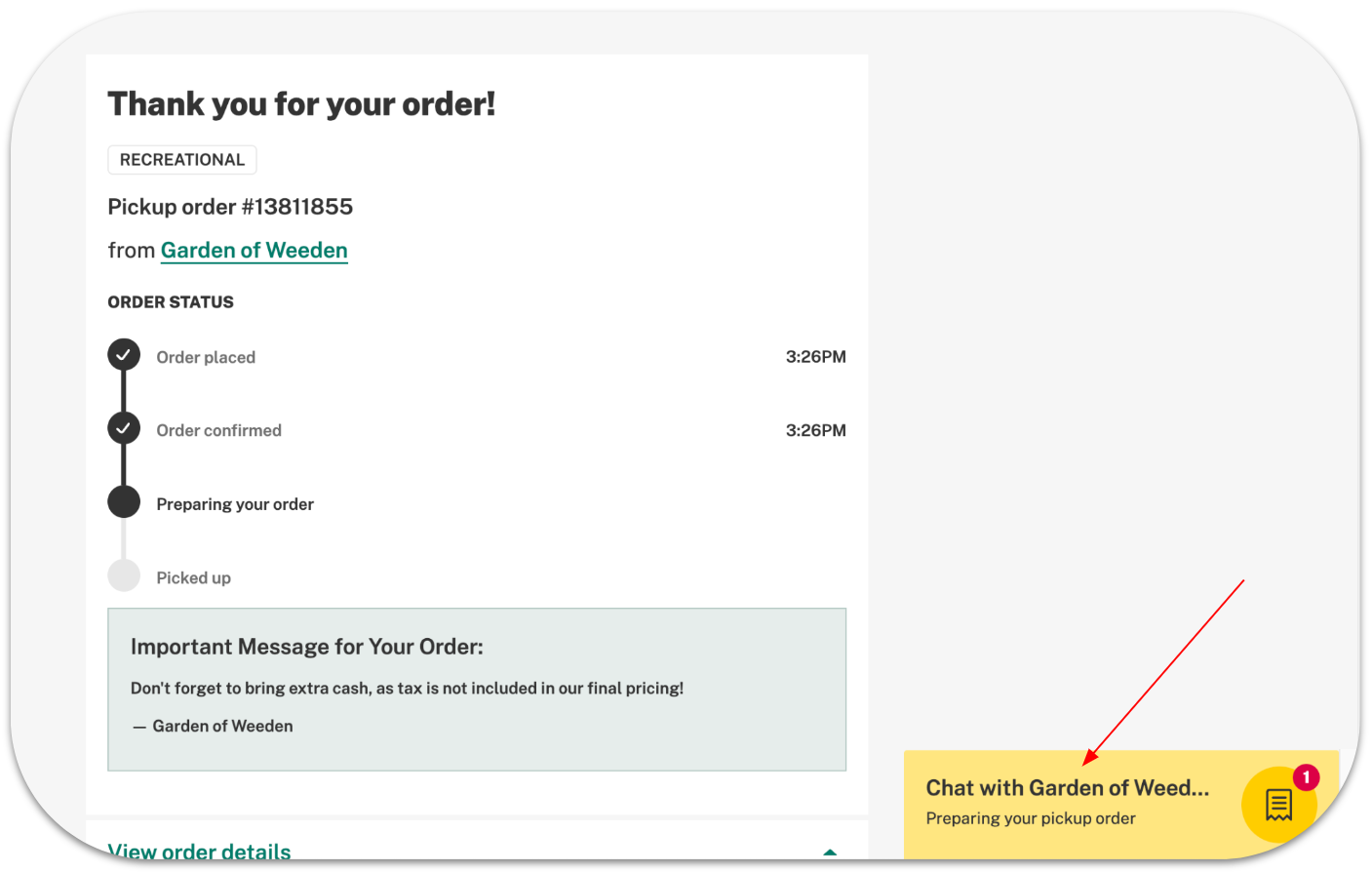 Feel free to send a message to the dispensary by typing it in the text box and hitting "enter" when you're finished.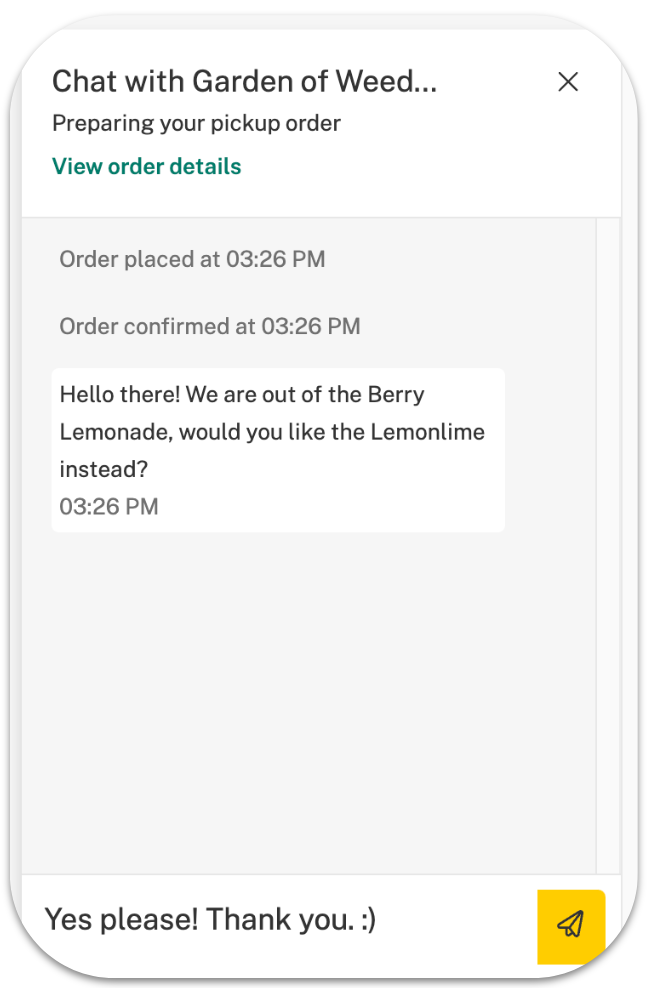 If you've got a Leafly account, you can easily check out messages from the dispensary about your active order from anywhere on the Leafly platform. But if you don't have an account, don't worry! You can still see those messages as long as you're using the same device you used to place the order.
💡 Please note: These chats close/expire in 24 hours. If you need assistance regarding your order, you will need to connect with the dispensary location directly.
For any issues or concerns, we kindly request that you contact our support team at customersupport@leafly.com. They will be more than happy to assist you in resolving any problems you may encounter.