The email you received will provide you a preview of the message, and a link that will take you to Leafly where you can reply to the store through our live chat experience.You can also view messages from the dispensary about your active order from anywhere on Leafly if you are signed in to your Leafly account. If you do not have a Leafly account, you should be able to view messages on Leafly as long as you are using the same device that you placed the order from.
Look for the chat widget at the bottom of the page if you are on a mobile device, and the bottom right corner if you are on a desktop.
Mobile view: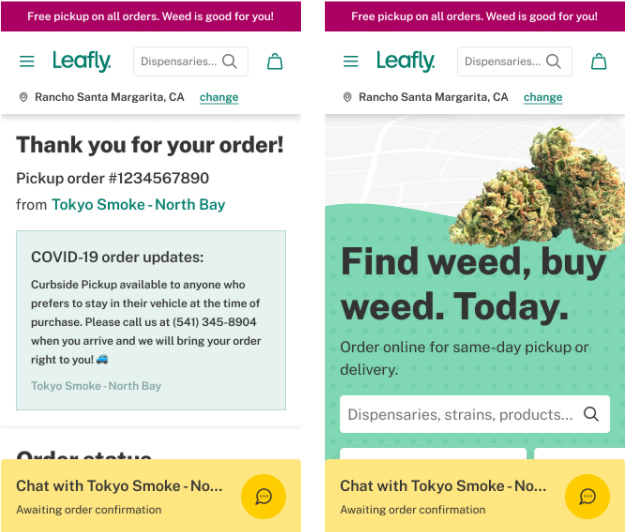 Desktop View:

Stay on this page while you are chatting to ensure you don't miss a message from the dispensary.