To integrate your point of sale with Leafly, you will first want to log into your Leafly Biz Dashboard and complete the following steps:
Select the 'Menu' tab
Click on the 3 dots in the upper right-hand corner
In the drop-down, select 'Settings'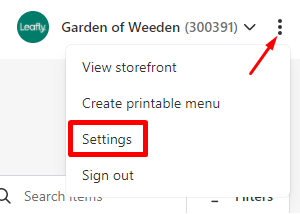 Once on the Settings screen, select the option 'connect my pos':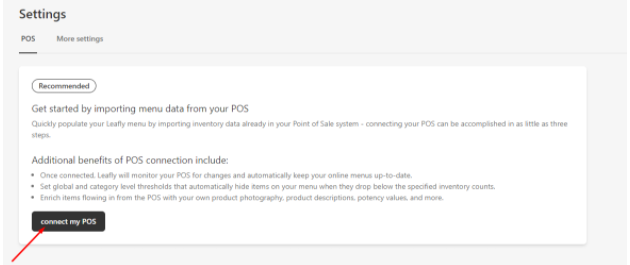 After selecting the option, select your point of sale from the drop-down and follow the instructions on the screen to complete your integration set-up.
You can take a look at our point of sale guides here: https://help.leafly.com/hc/en-us/sections/360010736074-Point-of-Sale-Guides
For additional assistance or questions, please use our Request Form to contact our Support Team. Please visit our Knowledge Base for helpful hints and tips.