Leafly's Menu Manager offers the ability to override menu item data that is syncing from your point of sale.
When clicking on a single menu item, you can see the data we are getting from your point of sale on the right-hand side panel: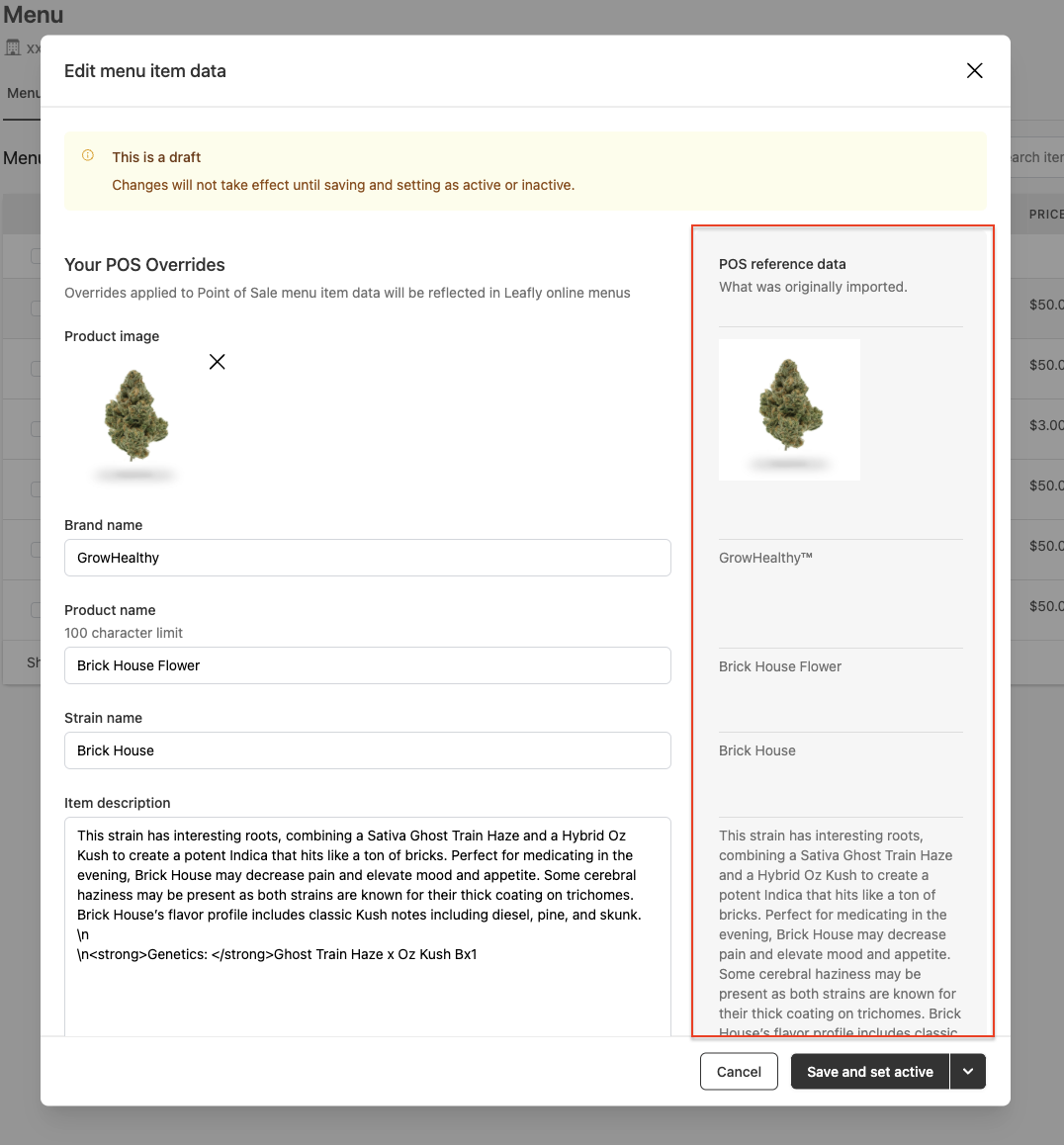 You can update these specific fields in the menu manager:
Product Image

Brand Name

Product name

Strain name

Item Description

Category

THC/CBD
At this time, you are unable to edit your pricing or variant sizes. The source of truth for these will come from your point of sale. To update these fields, you will need to do so within your point of sale back office.
Once updating any of the fields, please be sure to select the 'Save and set active' for any changes to apply to the menu item.
For additional assistance or questions, please use our Request Form to contact our Support Team. Please visit our Knowledge Base for helpful hints and tips.