If you receive an order for an item or items you are out of, you will want to first communicate with the customer to see if they would like to substitute that item.
To learn more about communicating with a customer about their current order, please check out this Help Center article: I need to communicate with a customer about an order they placed
Once you've gotten confirmation from the customer on the substitution, it's easy to make that change in the order dashboard.
To substitute the item, you will first need to click on the order for it to expand, and you will want to select the 'substitute' hyperlink: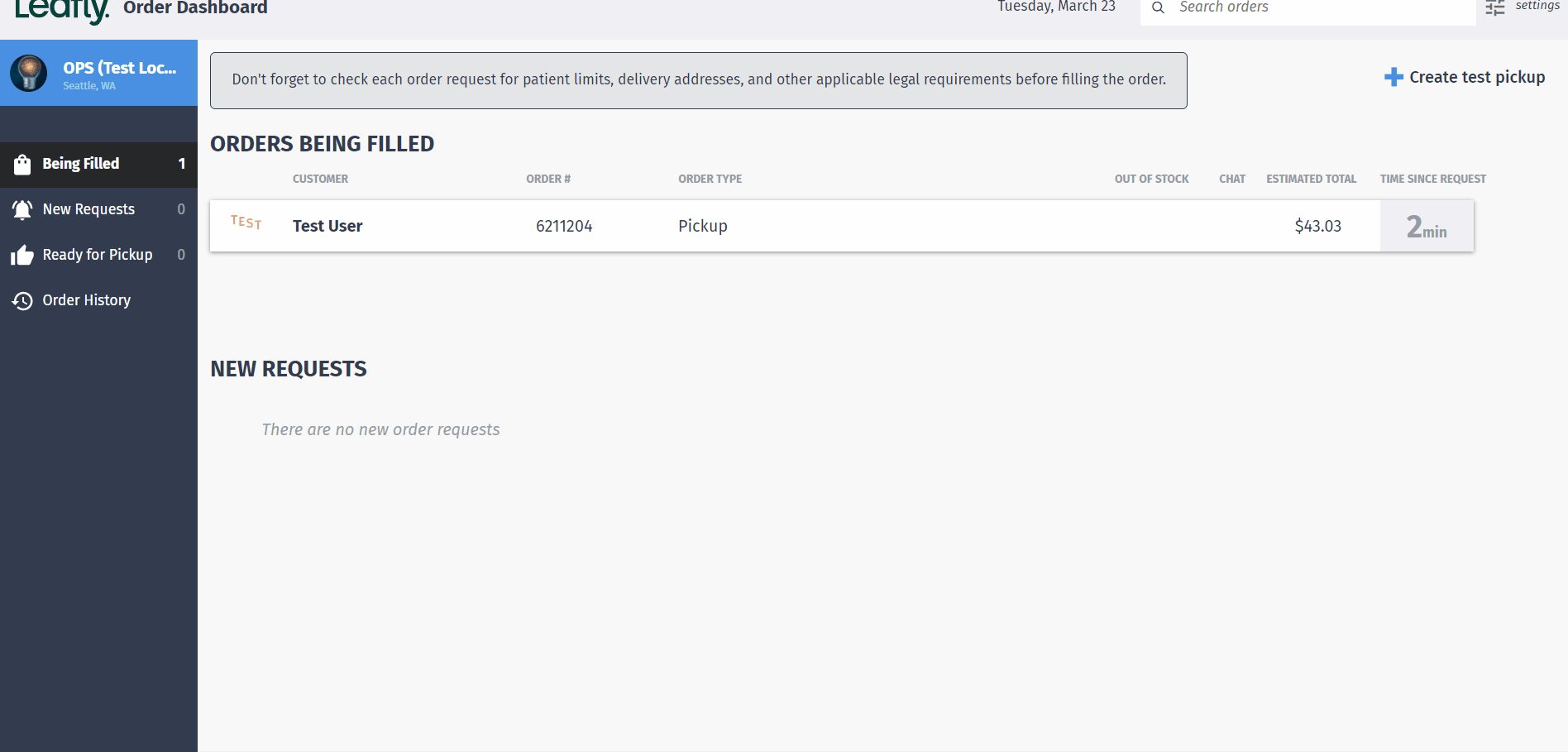 After clicking the substitute hyperlink, the substitution overlay will appear: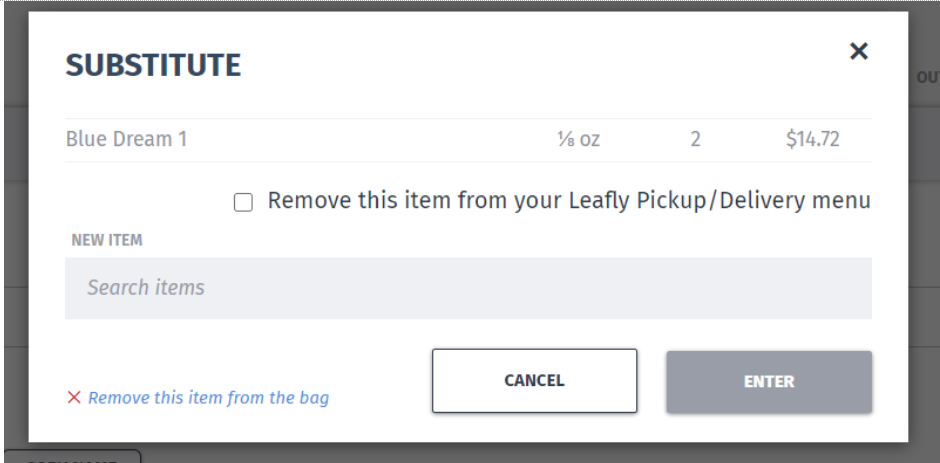 Within the 'new item' field, you can search for active items on your menu for substitution.
To add the new item, simply select the option and it will be added to the substitution screen: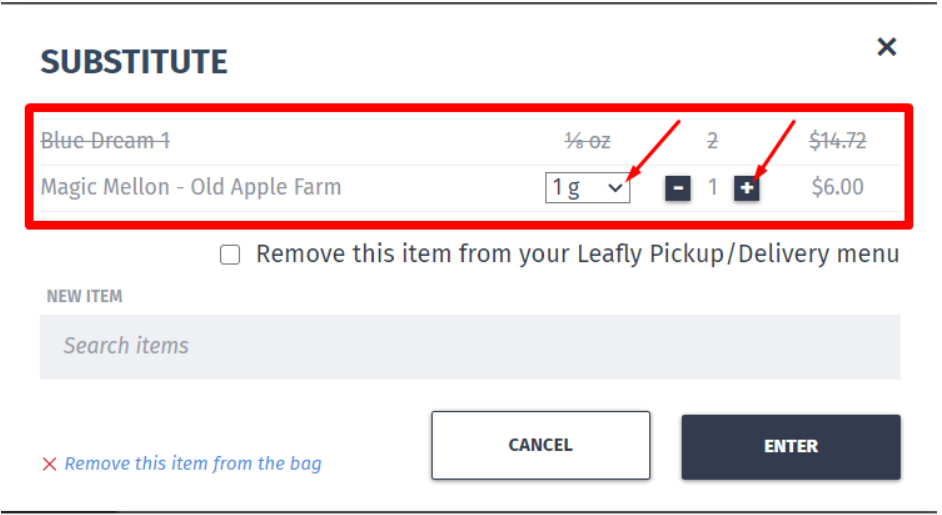 From here, you can also change the size variant (if available on your menu) as well as the quantity.
Additionally, you can remove the item you are out of from your Leafly Menu by selecting the 'Remove this item from your Leafly Pickup/Delivery menu' checkbox.
After making any changes, select the 'Enter' button. You will then be re-directed back to the order on your dashboard.

If you need to remove any items from the order, you can use the trashcan icon to remove:

For additional assistance or questions, please use our Request Form to contact our Support Team. Please visit our Knowledge Base for helpful hints and tips.