Choosing to display your star rating on your website makes it easy for guests to read the reviews left on your listing and additionally, submit reviews on Leafly.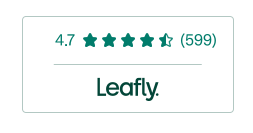 To locate the embed code, we advise following these steps:


1. Log into your Leafly Biz Dashboard
2. Select the 'Settings' tab located on your main dashboard

3. Once on the Settings page, scroll to the bottom of the page and locate the 'Show your stars' section.
4. Simply copy and paste the code onto your website or blog.

For additional assistance or questions, please use our Request Form to contact our Support Team. Please visit our Knowledge Base for helpful hints and tips.