Current availability for all strains within the Leafly strain database can be found by scrolling down to the Find section. Choosing Show All will display all in-store locations in your vicinity.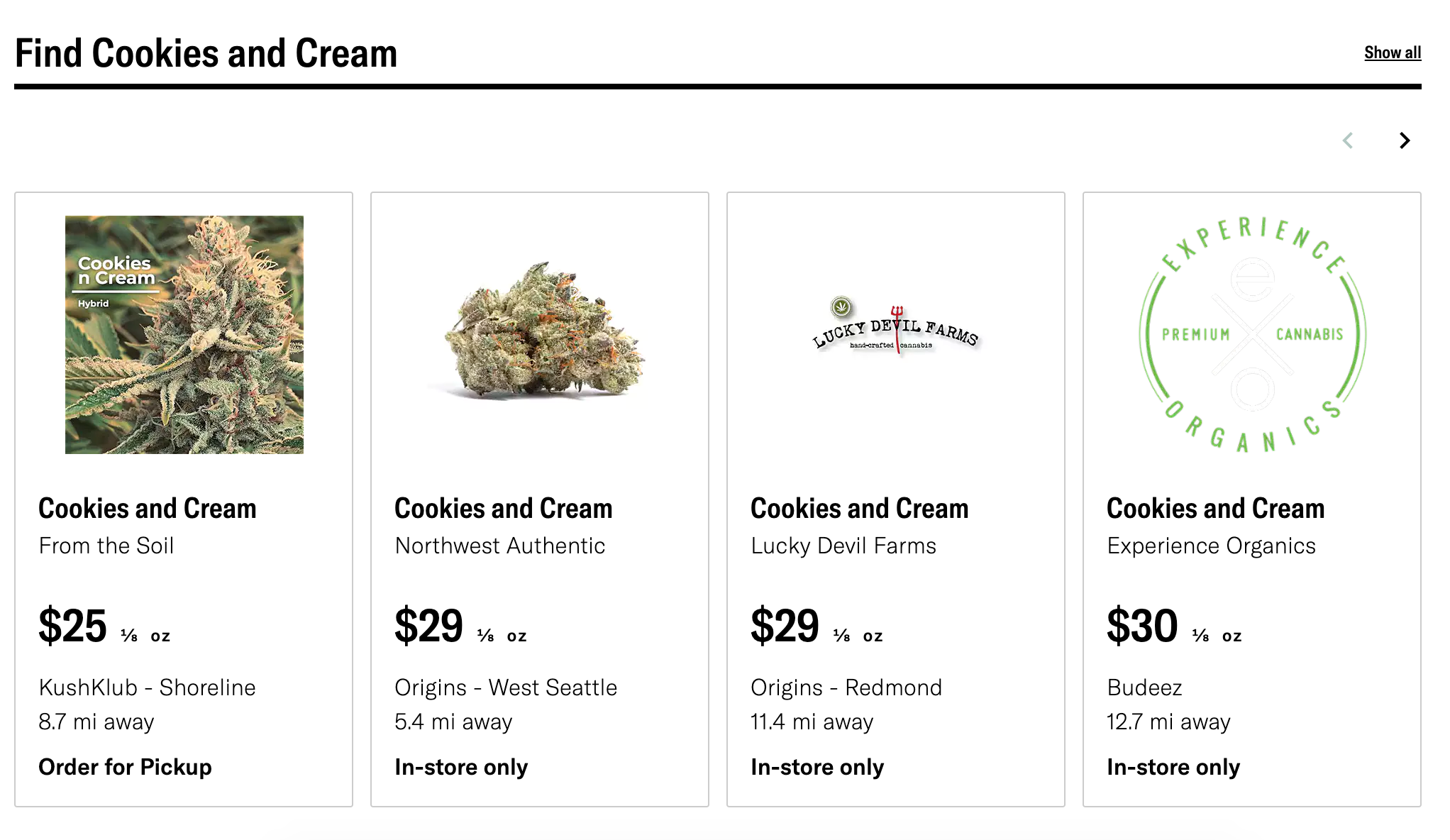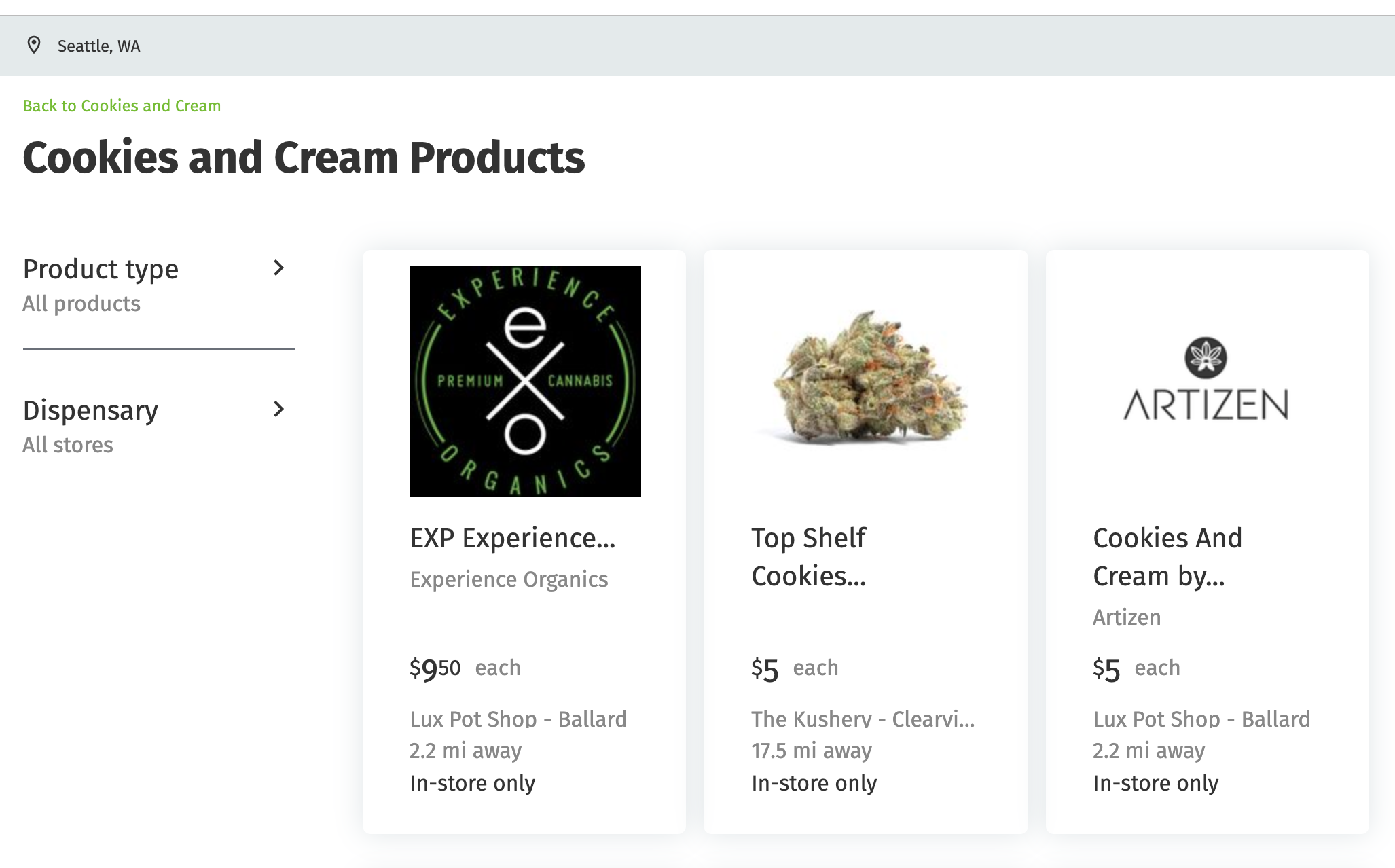 Additionally, strain availability is also location based and is dependent on current state regulations, so in instances where a strain isn't available near you, you'll be provided with its popular locations as an alternative (example: White Widow).
Please note, menus are controlled by the dispensary locations themselves, so we advise reaching out to ensure stock of inventory prior to making trips to those locations.