This article details how to leave a review on a dispensary page on Leafly. Leaving a review for a dispensary is a great way to thank you or leave feedback.
Please note that all reviews on Leafly are moderated by our team, so your review should appear on the page within 48 hours.
If you need any additional assistance, you can contact our Support team at customersupport@leafly.com.
On the Web Browser:
Open up www.leafly.com
Search and select the dispensary you would like to review
Once on the dispensary page, click on the 'Reviews' tab: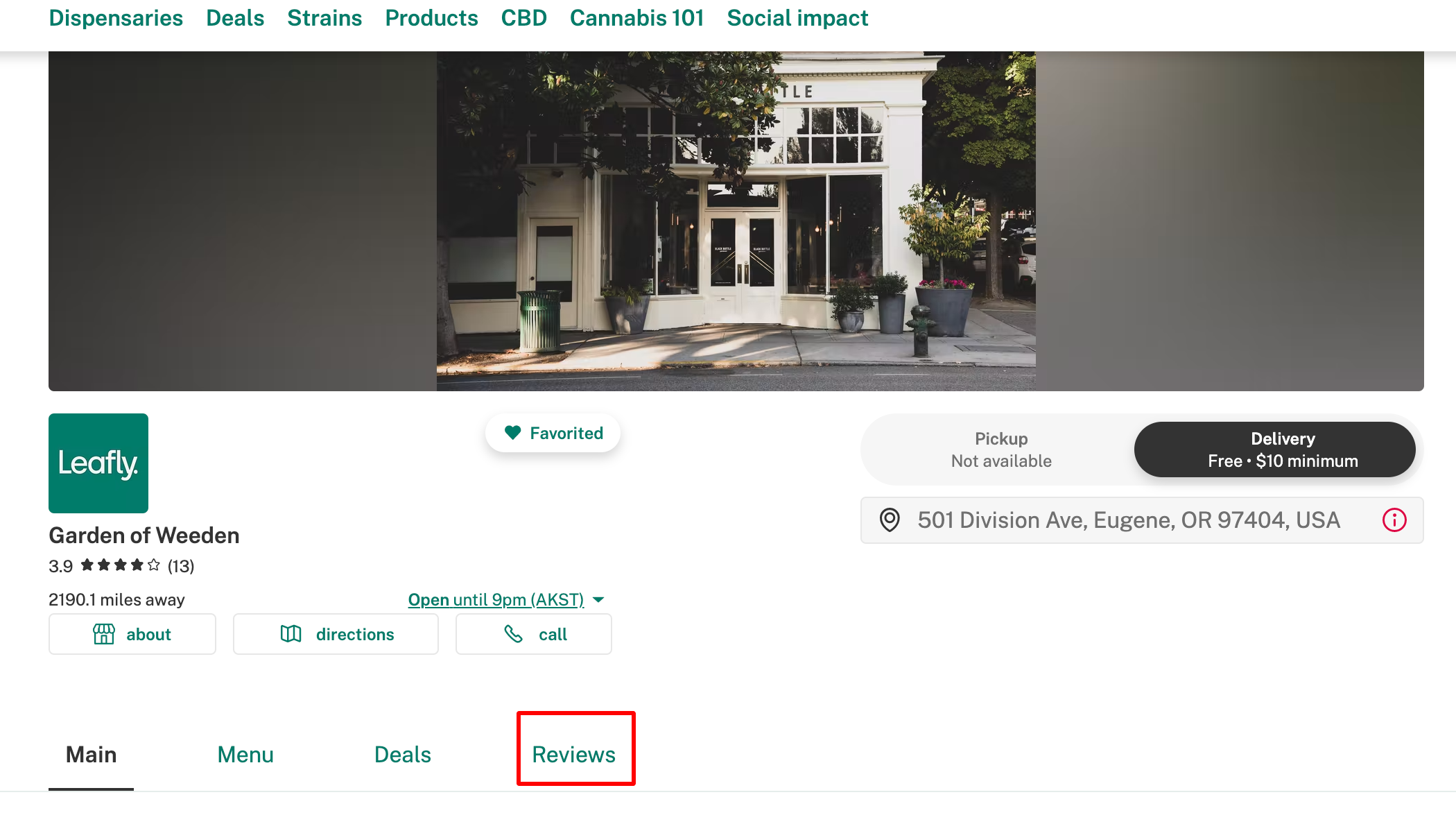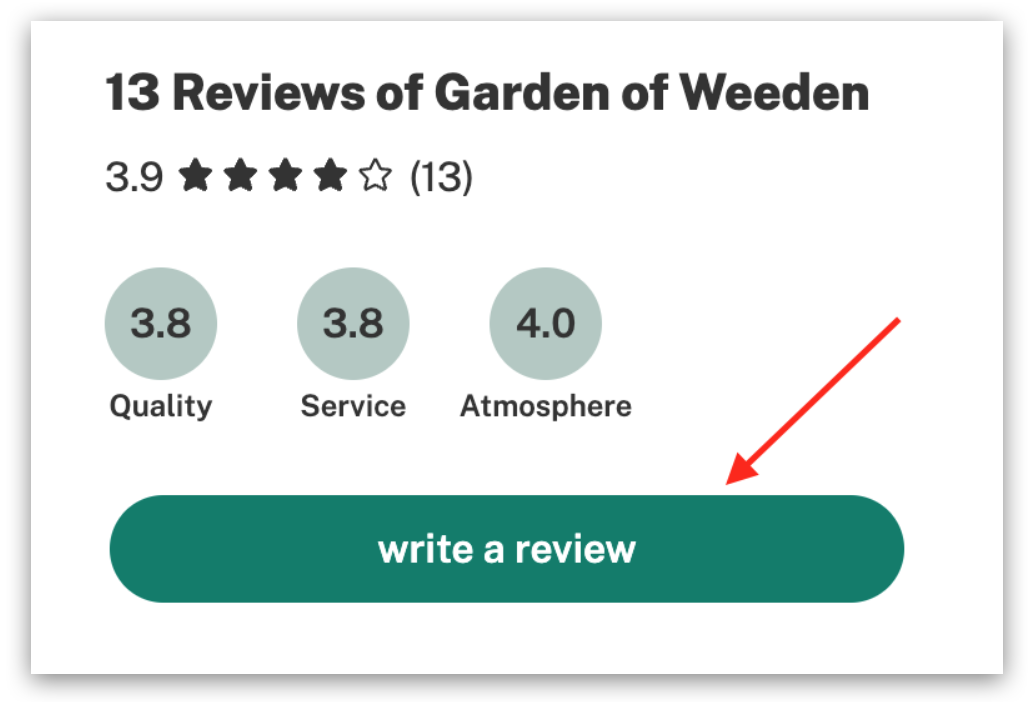 Fill out the fields for your review
When finished, be sure to click the 'submit review' button to post that review: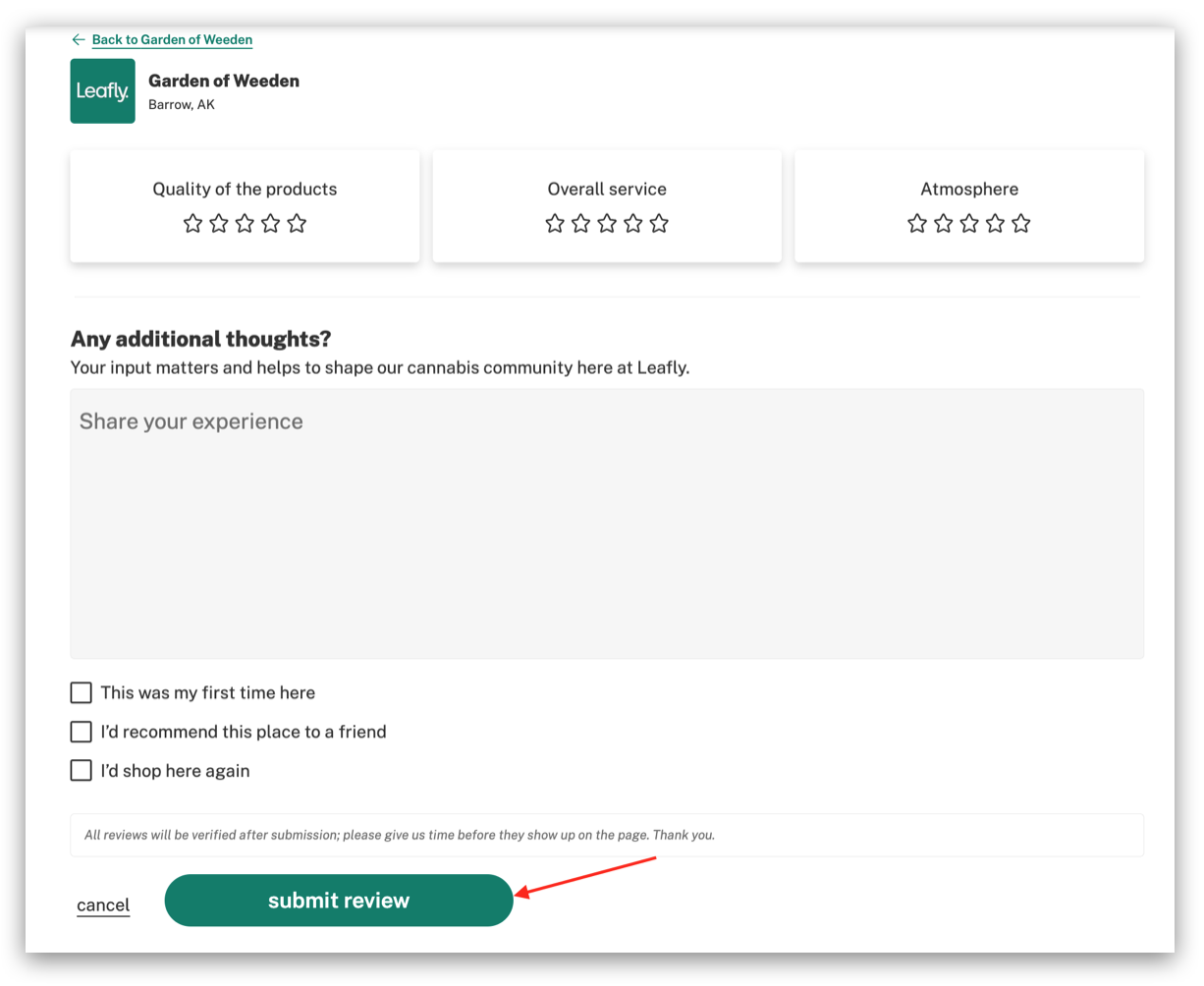 On the Leafly App:
Open up the Leafly App
Search and select the dispensary you would like to review
Once on the dispensary page, click on the 'Reviews' tab: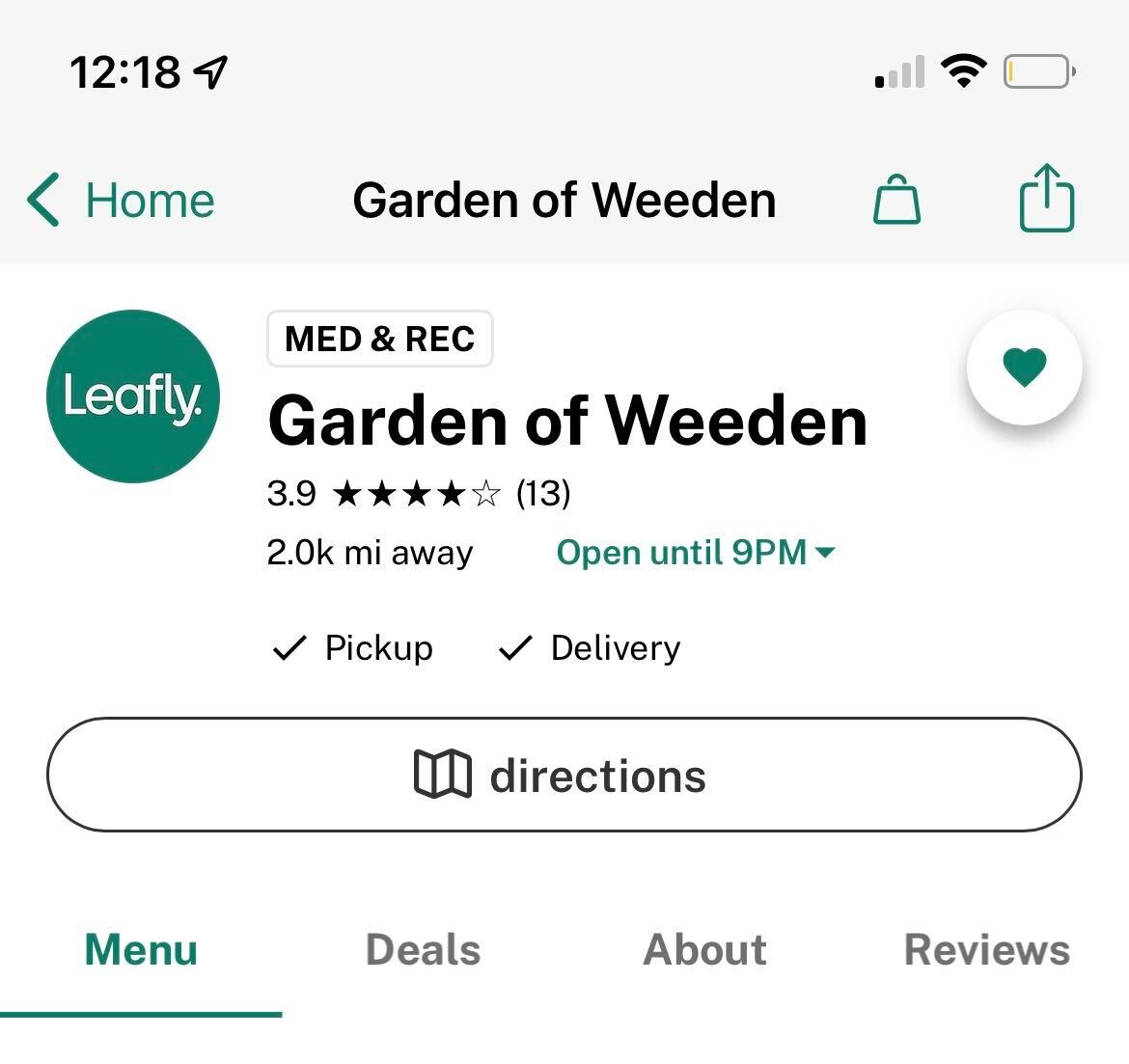 Select 'Review this location':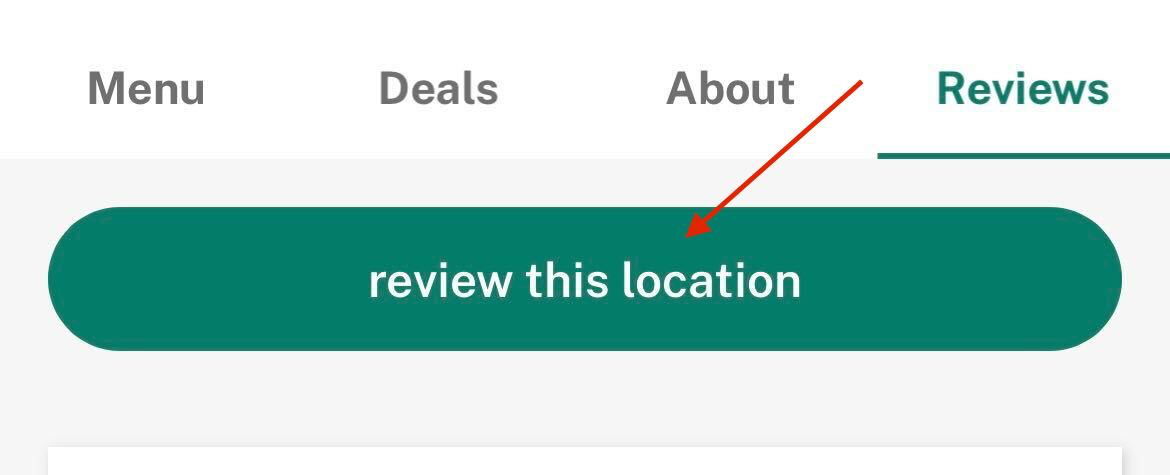 This will open up the review overlay pop-up. Leave your review, and be sure to click the 'submit' button to post that review: