This article details how to leave a review on a dispensary, strain or brand page from your web browser. Leaving a review for a dispensary is a great way to say thank you or to leave feedback. Please note that all reviews on Leafly are moderated by our team, so your review should appear on the strain's page within 48 hours.
If you need any additional assistance, you can contact our Support team at customersupport@leafly.com.
Dispensary Reviews
Open up www.leafly.com
Select the search icon in the top right corner

Search for and select the applicable dispensary location
On the dispensary listing, select the 'Reviews' tab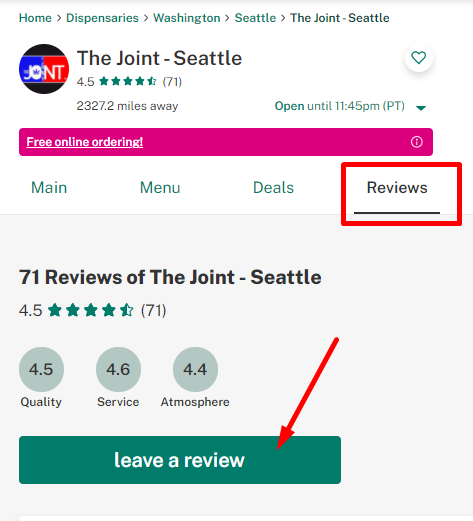 This will open up the review overlay pop-up. Leave your review, and be sure to click the yellow 'save review' button in order to post that review: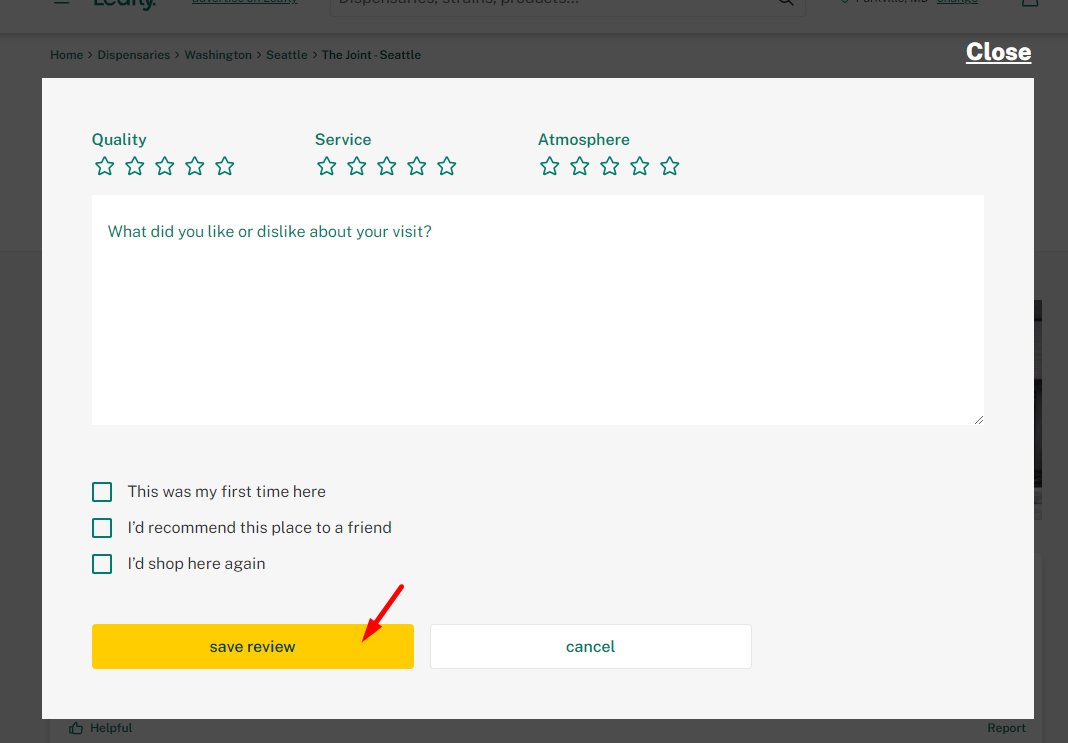 ---
Strain Reviews
Leaving a strain review is an easy way to let other people know how you've benefited from a strain, or make a note for your own use.
Open up www.leafly.com
Select the search icon in the top right corner

Search for and select the applicable strain
Scroll down the strain page and locate 'write a review'
Fill out the pop-up window with your rating and review and then select the yellow 'save review'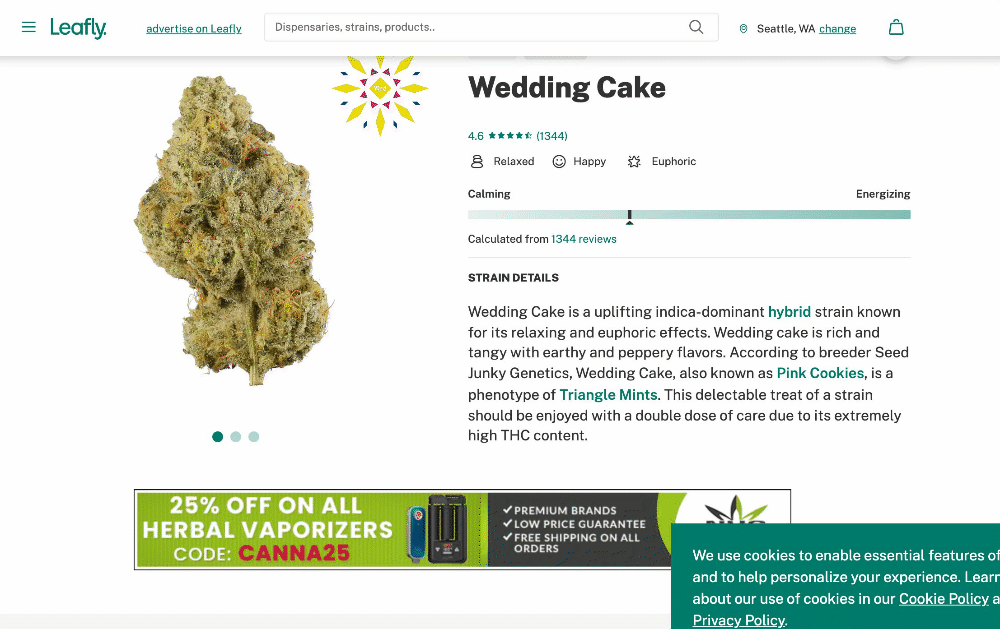 ---
Product Reviews
Leaving a review for a product is a helpful way to give others insight into the latest cannabis industry products on the market. To do so:
Open up Leafly.com
Select the search icon in the top right corner
Search for and select the applicable brand page


Select the applicable product you'd like to review

On the product page, select the option 'review'

Fill out the pop-up window with your rating and review and then select 'submit Your Review'