If you are experiencing issues accessing your Leafly account, try using the password reset in your account settings. You can reset your password by doing the following:
Navigate to https://auth.business.leafly.com/
On the login page: click the 'Need Help Signing In?' link under the sign-in button
Click the 'Forgot Password?

' link to open Forgot Password Screen.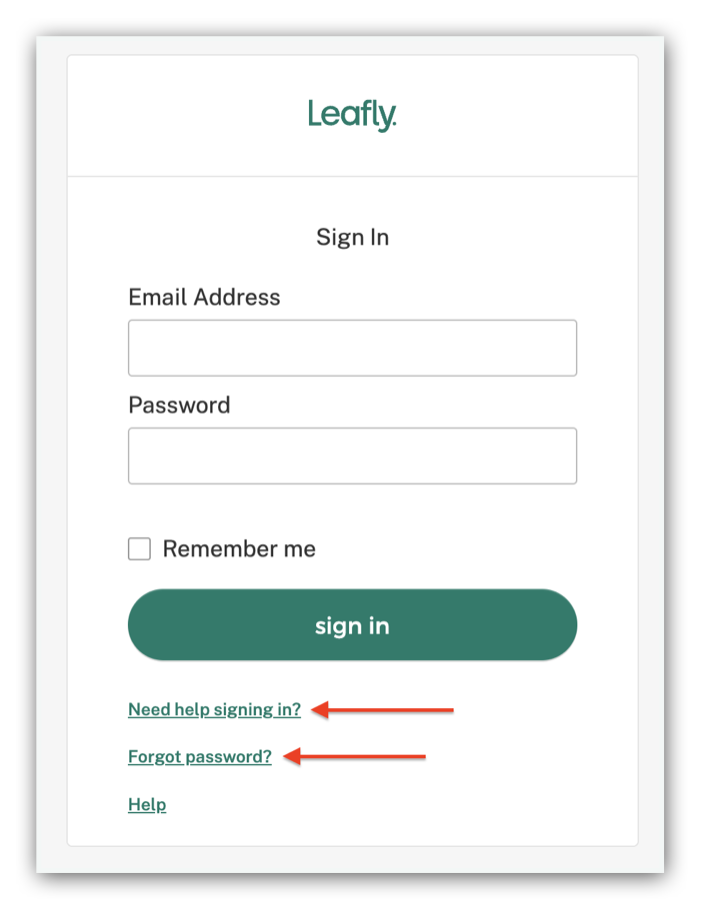 Enter your Email Address and click 'reset via email' button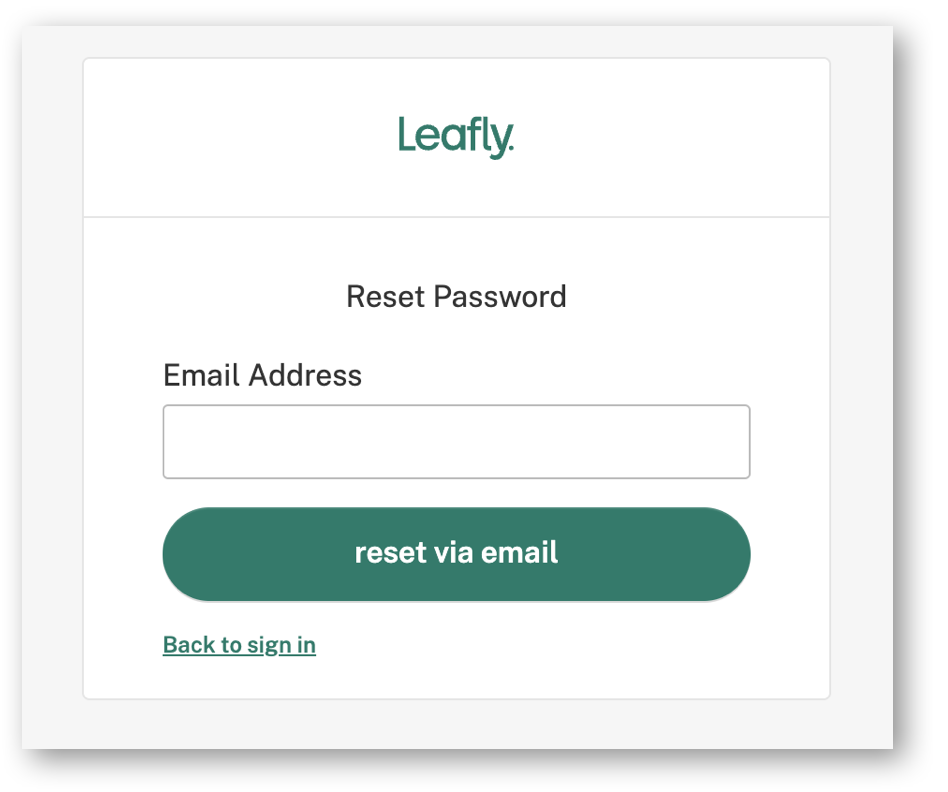 A Password Reset Email Will be triggered for the email address entered and should arrive in your inbox within a few short minutes.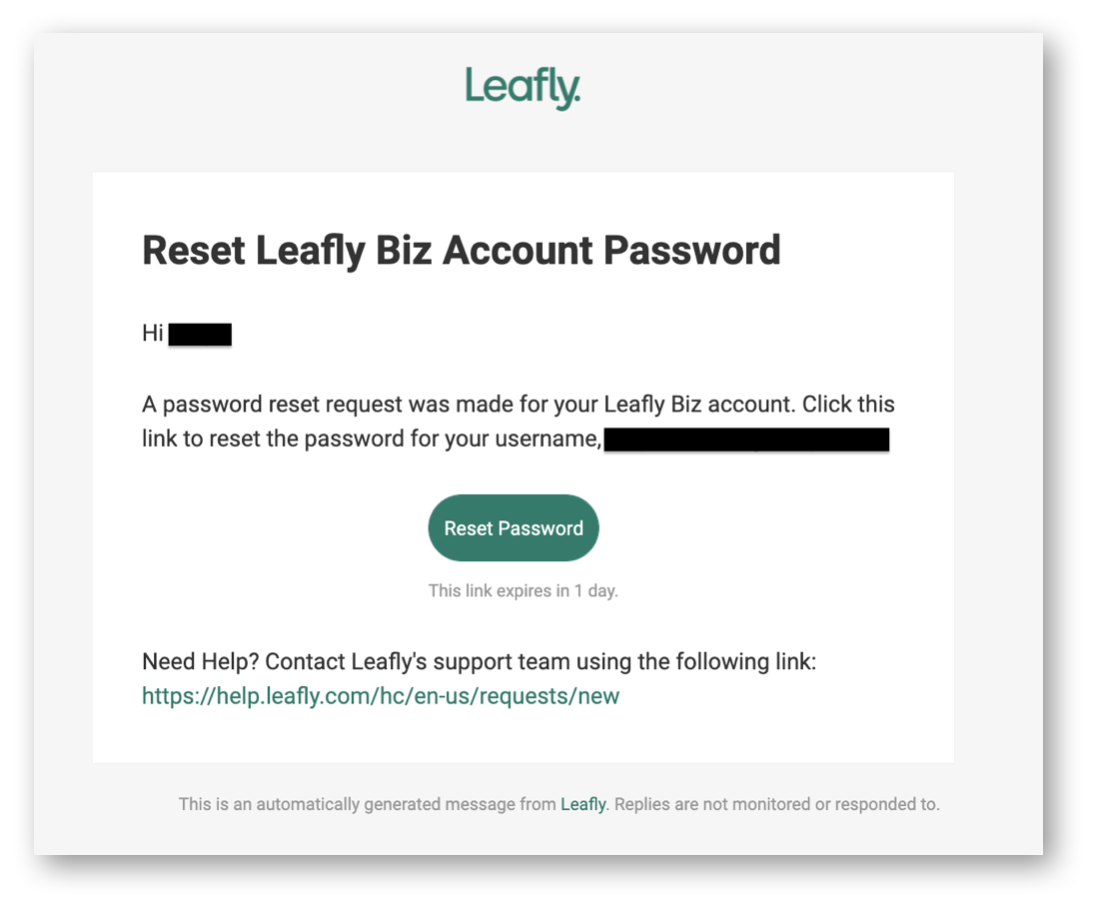 Click the link to reset, and then set your new password.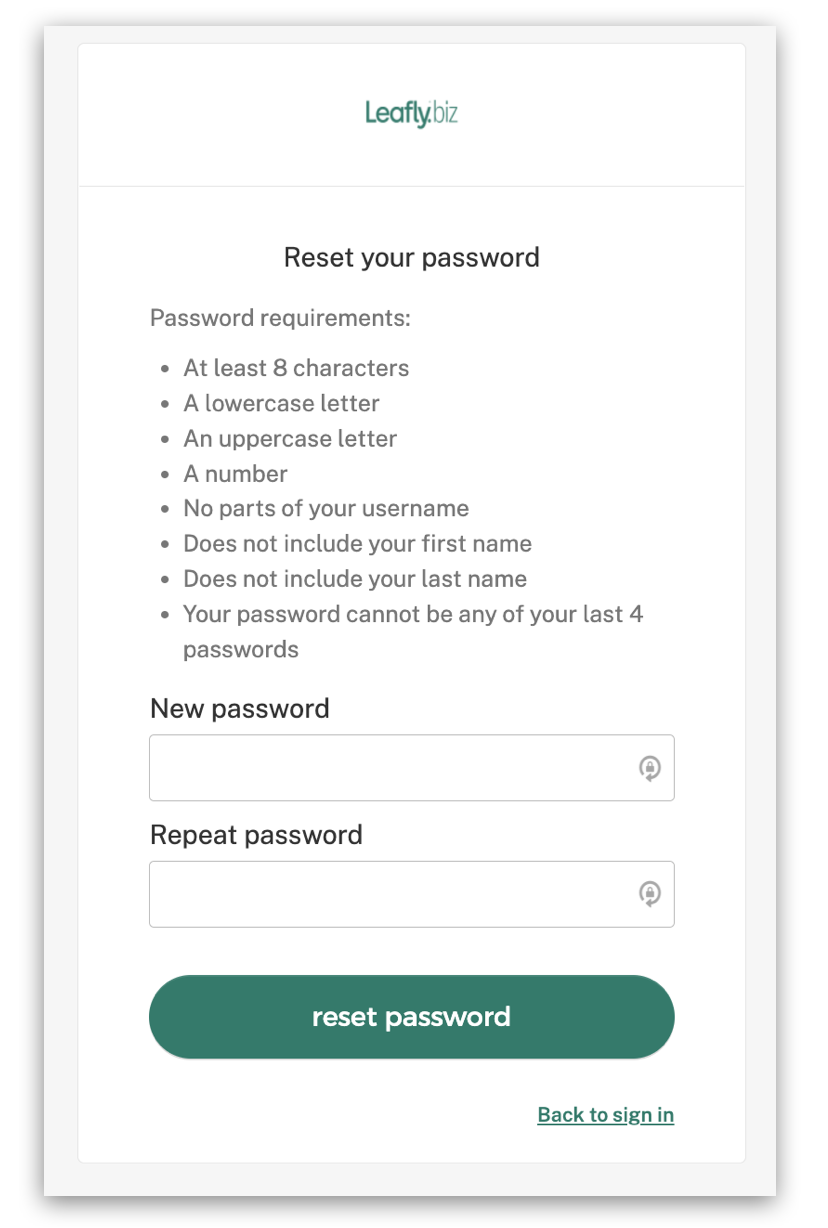 If that doesn't work, or you can't access the Password Reset function, please use our Request Form to contact our Support Team.