If you are experiencing issues with your promos not displaying properly we advise double-checking the validity dates for the promo are set properly.
Additionally, start and end dates are now required as well as adding a photo.
You can make promos in advance, however, the promo will show up at 12:00: 00 AM on the day you select it to start and will disappear at 11:59:59PM on the day you choose for the promo to end.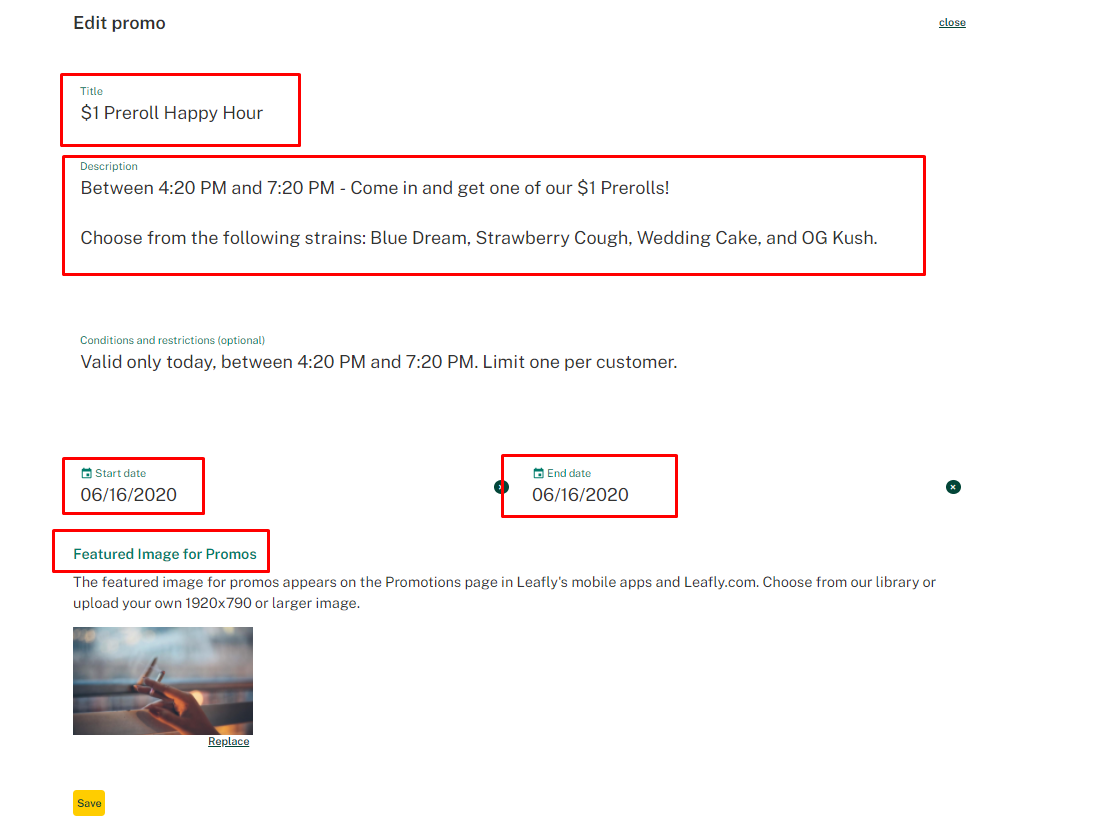 If any of the above information is missing, you will receive an "Unexpected Error" message displayed on the page. To resolve, make sure the required fields are filled out.
If a promo should be live right now, and the validity dates are correct, please use our Request Form to contact our Support Team.