Your Leafly Order history provides you insight into your current order status as well as the history of orders you have placed. To review your orders follow the steps outlined below.
Order History - Web Browser
Open up www.leafly.com
Select the Menu icon (three horizontal bars) in the top left corner

When the Navigation panel opens, click Orders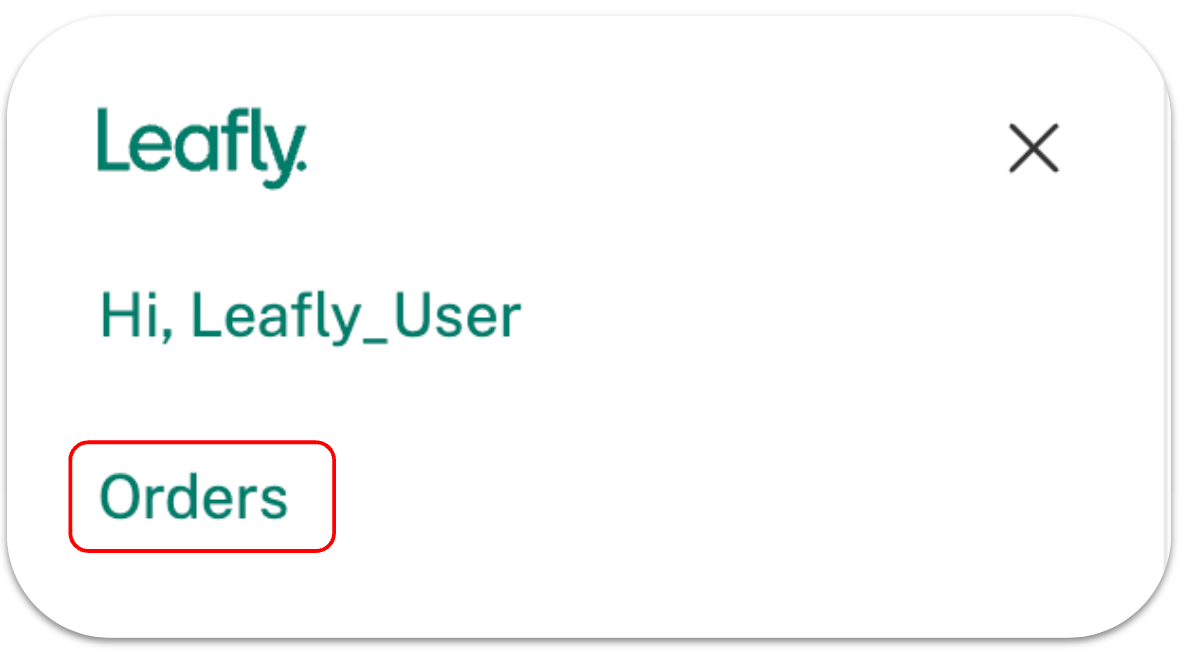 You've landed on your order history page. No worries, this is the place where you can easily check out the details of your previous orders. Just click on the 'view order details' button to access them. And guess what? You can even reorder items from your past orders!

Order History - Leafly App
Login to your App

Click on the More option (located in the bottom right corner)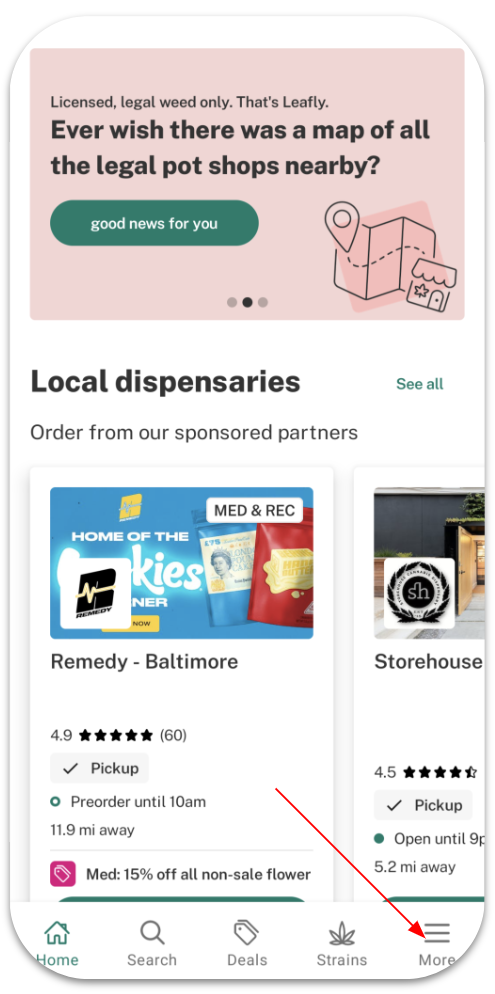 When the side panel opens, click on 'orders' to open up your order history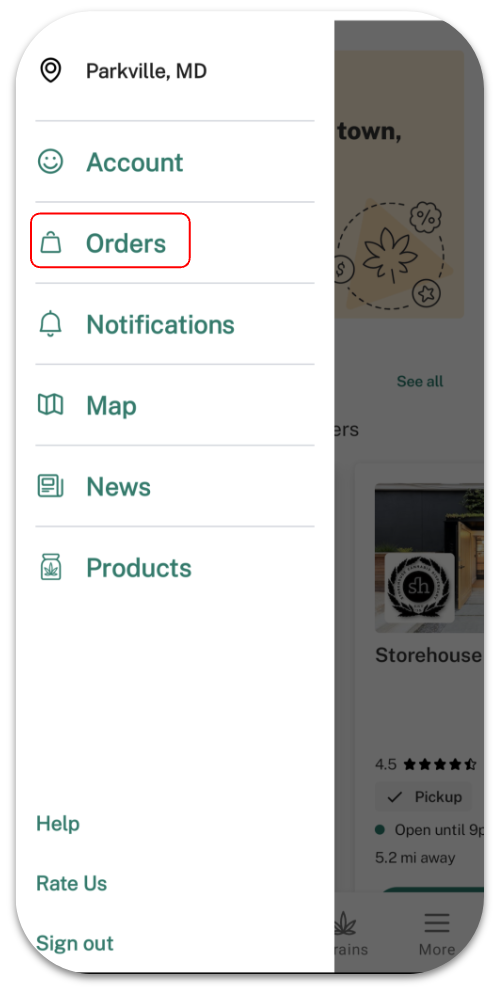 For any issues or concerns, we kindly request that you contact our support team at customersupport@leafly.com. They will be more than happy to assist you in resolving any problems you may encounter.