To update your hours, log into Leafly Biz, and follow these steps:
Select the 'Settings' tab on your dashboard.

Select the 'edit' link next to 'Edit store information settings'

Scroll down to the Hour section to update

After any changes, be sure to hit the save button for any changes to stick.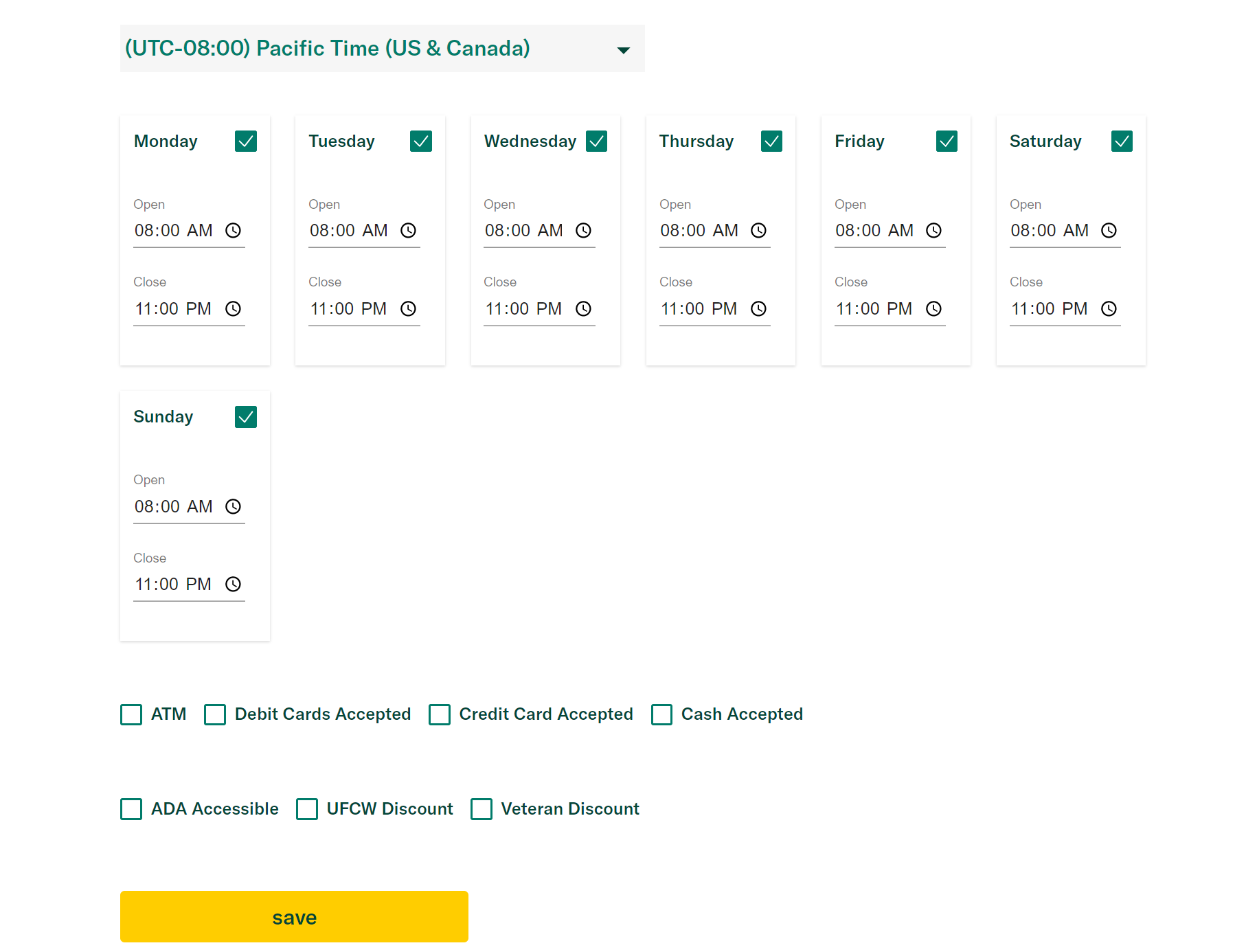 Note: We currently do not support having listing hours set for 24 hours.
If you are looking to set holiday or temporary hours, you can do so by updating your Store hours as above. Just remember to adjust your hours back to normal afterward.
For additional assistance or questions, please use our Request Form to contact our Support Team. Please visit our Knowledge Base for helpful hints and tips.