To update your brand products or to add any new brand products, you will first want to log into your Brand Biz Dashboard.
After logging into your Biz Dashboard, select the 'Products' option on the left side panel of your Biz Dashboard: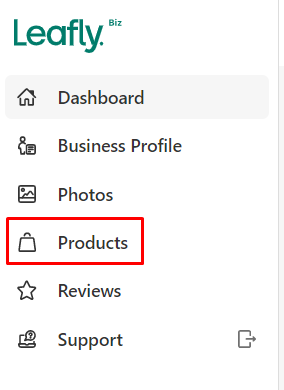 To add a new product, click on the 'Add New Product' at the top of the page.


To edit any previous brand item, just click on the item from the product list to open up the editing page:


For additional assistance or questions, please use our Request Form to contact our Support Team. Please visit our Knowledge Base for helpful hints and tips.