By using the filter feature in the Menu Manager, you can narrow down and navigate through your menu items with ease.
To use the filter, select 'filters' when in the Menu Manager screen: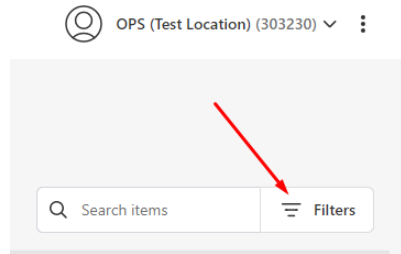 Here, you are presented with several options to further filter your current menu: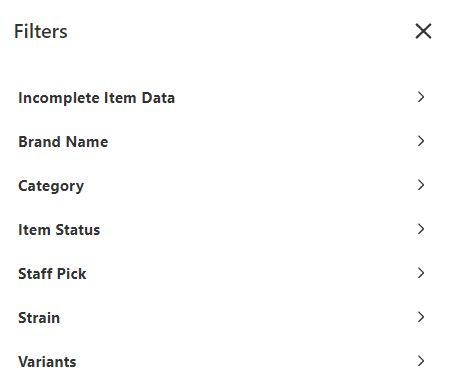 You can use the drop-down to each option to further filter your menu. For example, you can select 'Incomplete Item Data', and see which items on your menu are missing key information: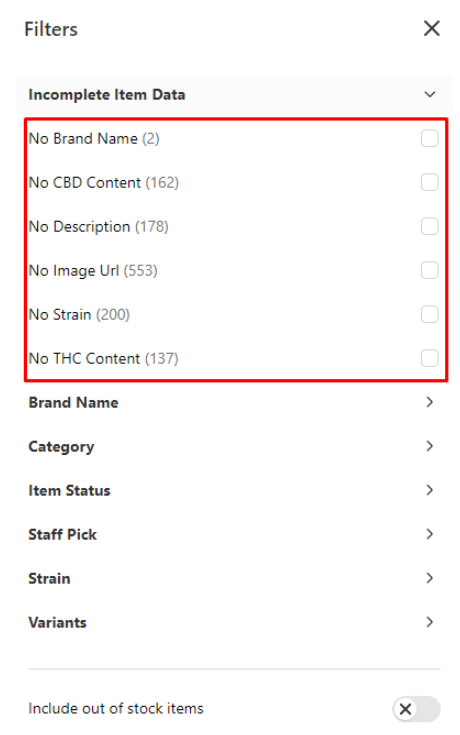 Unlike our legacy Menu Manager, there is no penalty for menu items missing item data. However, we suggest making sure items have complete item data, as this provides your location with better visibility on Leafly when shoppers are searching for products.
For additional assistance or questions, please use our Request Form to contact our Support Team. Please visit our Knowledge Base for helpful hints and tips.