The custom map marker is an add-on feature for your Leafly subscription. This image replaces the stock image for your location on the Leafly Finder with the logo for your listing: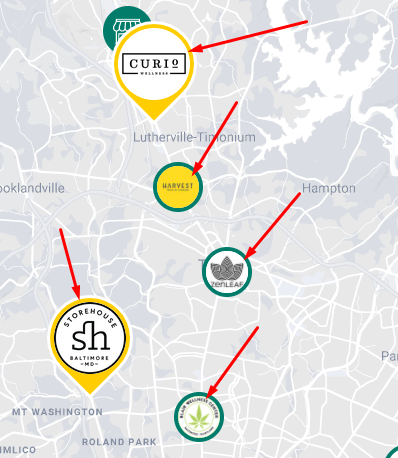 Note: At this time, you cannot have a custom image for your map marker.
If you are looking to change or update the image, you can do so by updating your logo. To update your store logo, first, log into your Leafly Biz Dashboard and complete the following steps:
Select 'Settings'
Selecting 'Edit site display settings'
Scroll down to the bottom of the page and hit 'Update Logo'
Logo images need to be in PNG or JPG format and the size should be 340px X 340px.
If you are unsure if you have this feature in your subscription, or if you would like to add this to your subscription, please use our Request Form to contact our Support Team.