Leafly's SEO power can bring new customers to you! For the best chance of being seen, and chosen in search results on Leafly, optimize your About Us page with specific details.
To write an optimized About Us section, we recommend including the following 3 main points:

To update your 'About Us' section, you can follow these steps:
Log into your Leafly Biz Dashboard
From the left-side panel, click on 'Settings'
Click on 'Profile'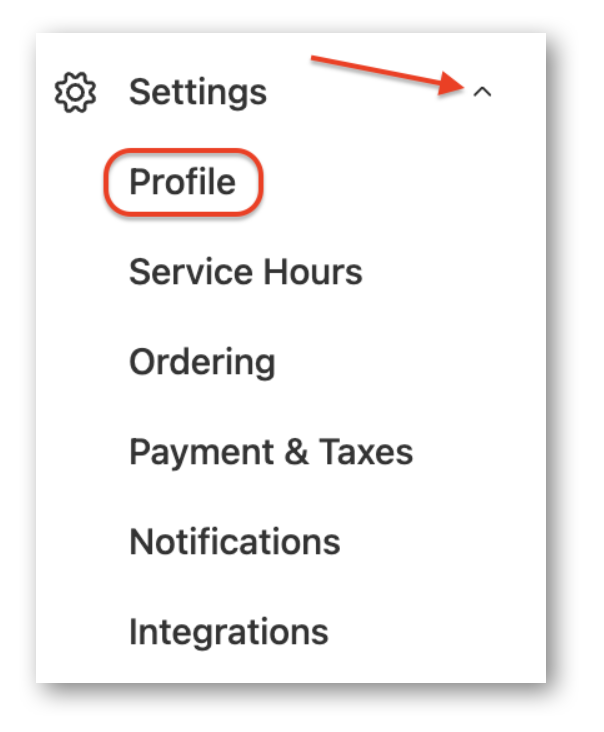 On the 'About Us' tab, you can update your description: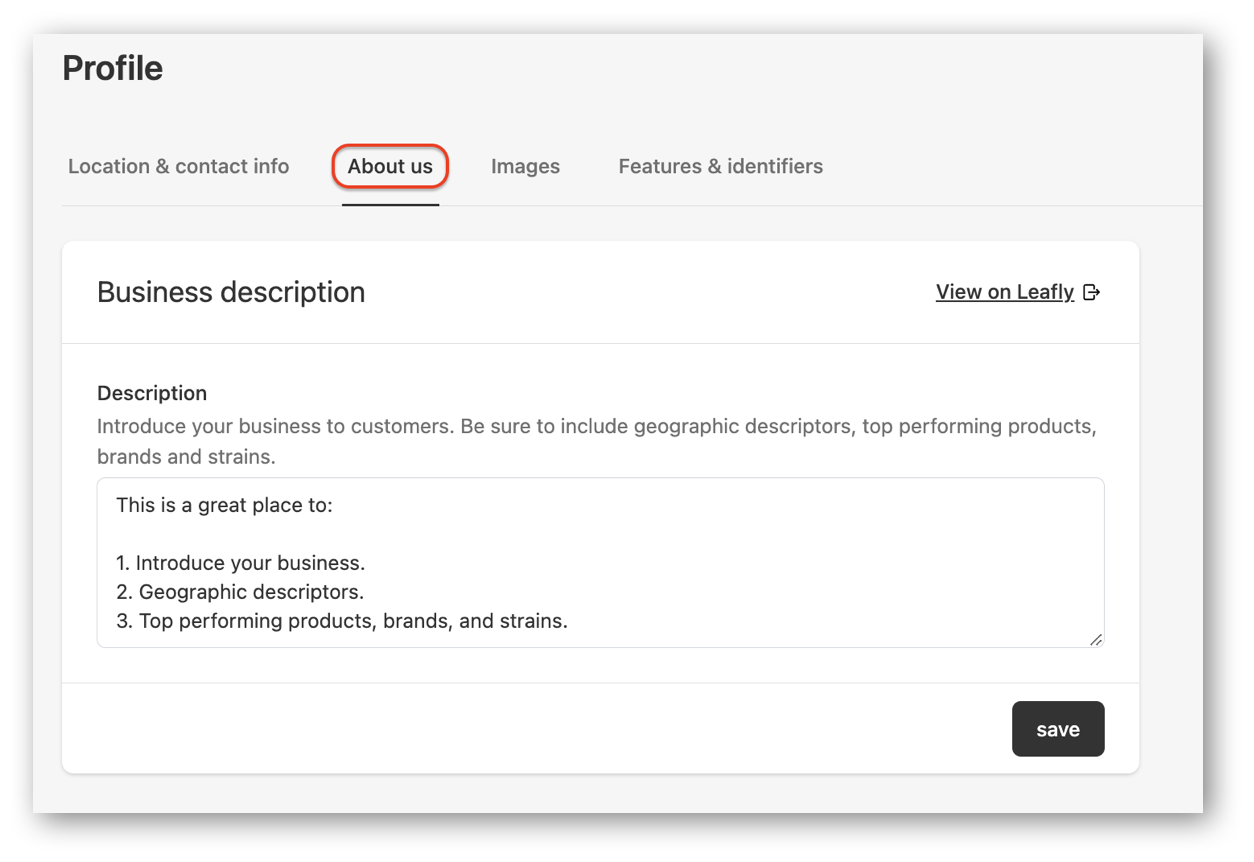 For any issues or concerns, we kindly request that you contact our support team at help@leafly.com. They will be more than happy to assist you in resolving any problems you may encounter.