Leafly's SEO power can bring new customers to you! For the best chance of being seen, and chosen in search results on Leafly, optimize your 'About Us' page with specific details.
To write an optimized 'About Us' section, we recommend including the following 3 main points:
Your History

This should include your store's name and details like what year you opened, any awards you've won, programs you participate in, or more about your founder's story and your store's values.

Your Location

Be sure to include geographic descriptors in your profile. Mention where you are located, provide parking instructions, and give a shout-out to any nearby communities you serve.

Your Differentiators

Mention your store's top-performing products, brands, or strains and whether you accept credit/ debit cards or credit programs
To update your 'About Us' section, you can follow these steps:
Log into your Leafly Biz Dashboard
From the left-side panel, click on 'Settings'
Click on 'Profile'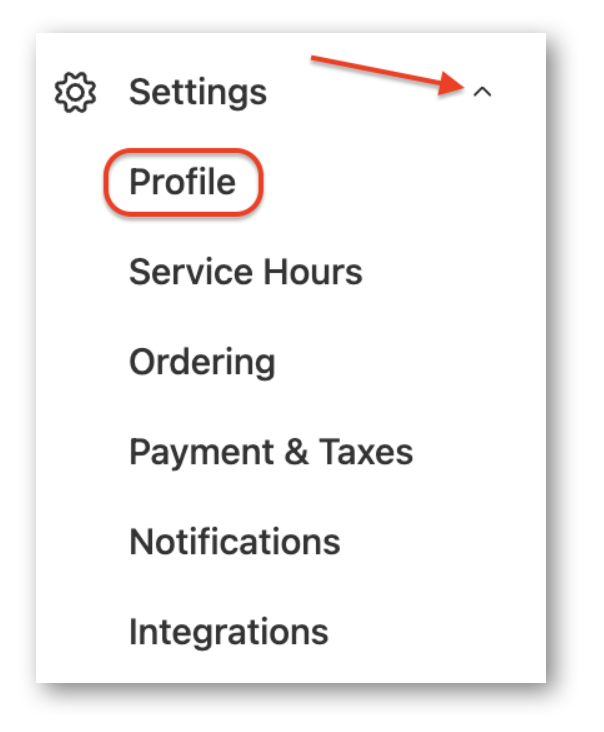 On the 'About Us' tab, you can update your description: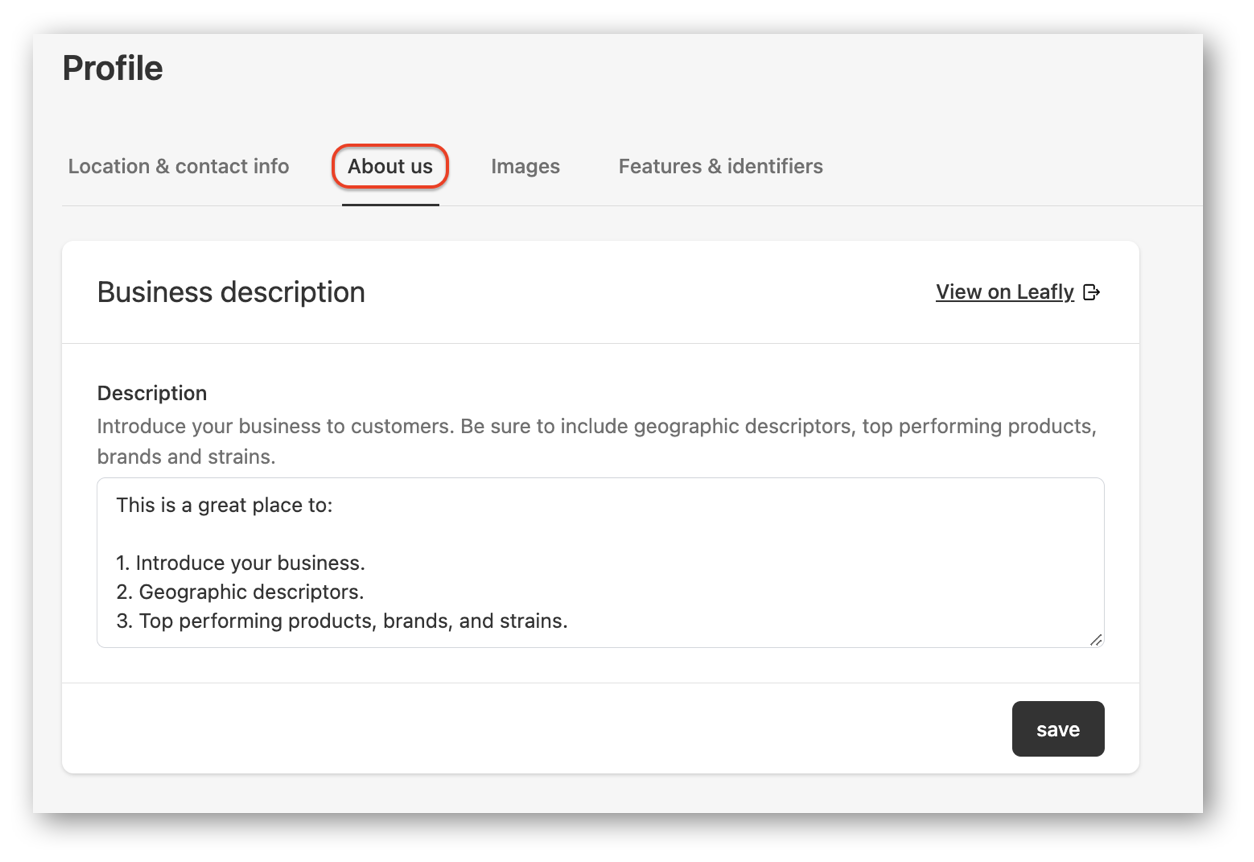 For additional assistance or questions, please use our Request Form to contact our Support Team. Please visit our Knowledge Base for helpful hints and tips.