If your integration has stopped syncing, or if you need to edit your POS credentials, you can do so by accessing your Integration Settings. You can also follow the steps below: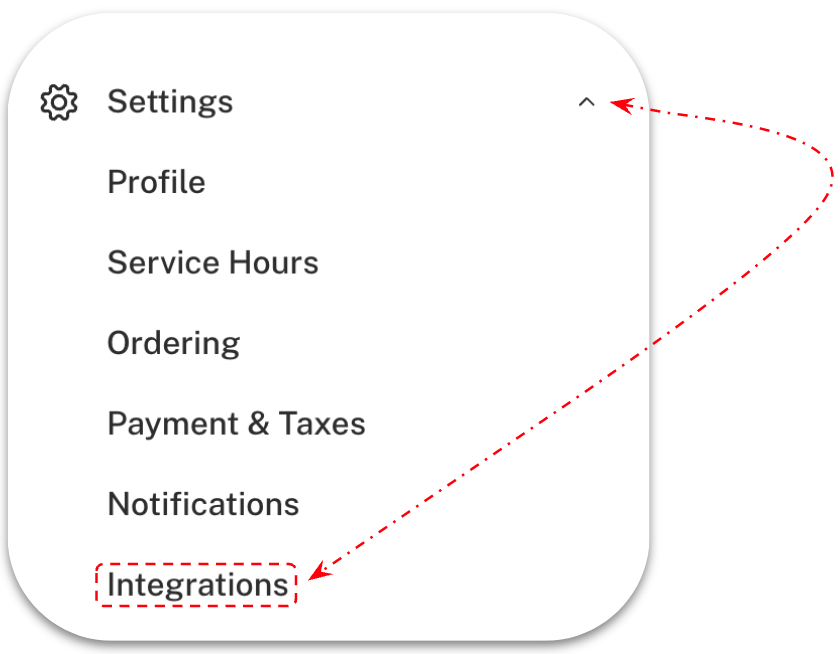 To edit your credentials:
Select the 3 dots within the Status section. This will expose the drop-down navigation menu.

Select Edit POS Credentials in the drop-down navigation menu.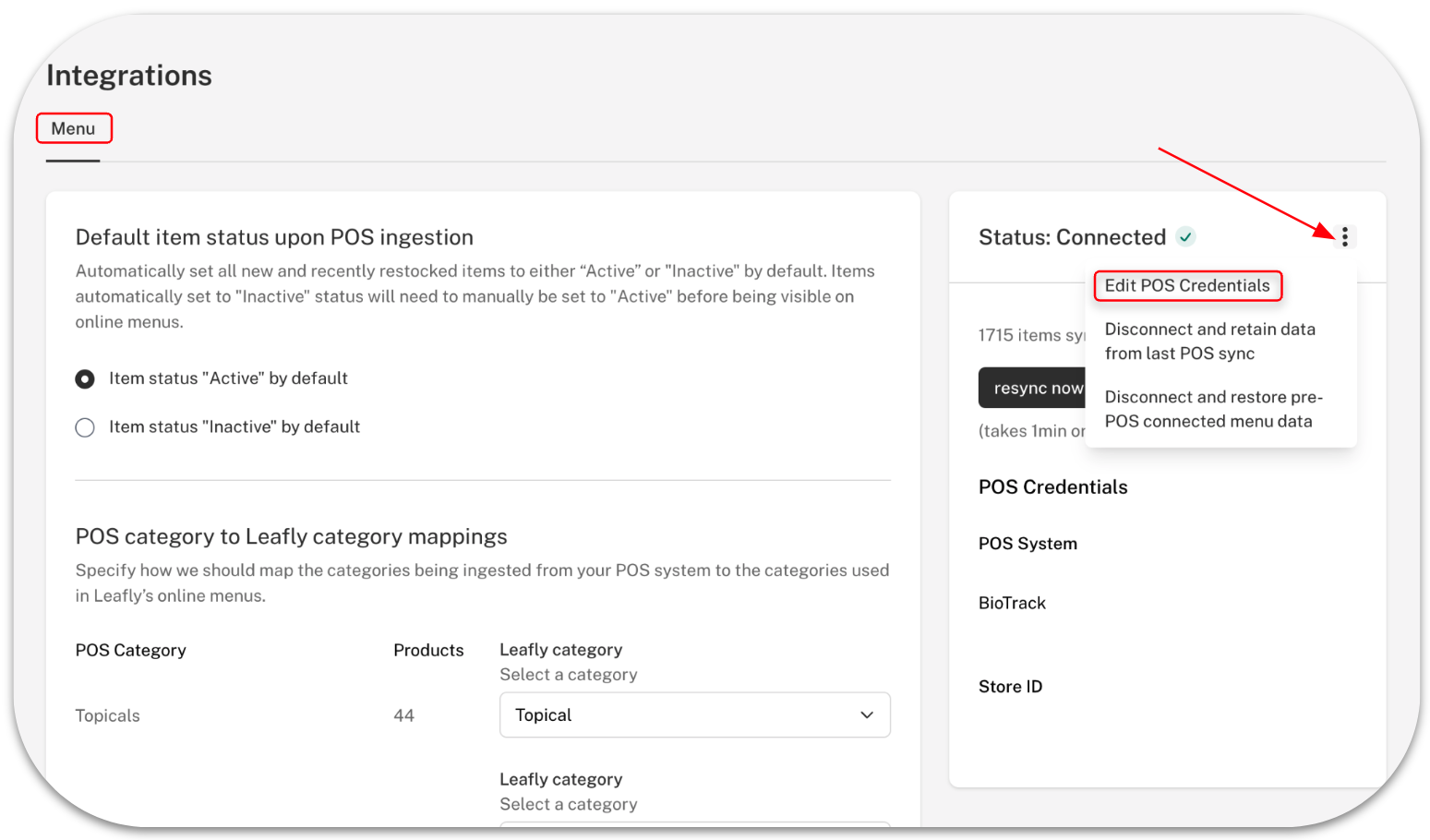 An overlay window will appear with your existing API credentials included. Edit the necessary information and click Save when complete. When successfully saved, you'll be taken back to the POS Settings page.
For any issues or concerns, we kindly request that you contact our support team at help@leafly.com. They will be more than happy to assist you in resolving any problems you may encounter.