To reset your Brand Biz account, please follow the steps below:
Navigate to https://auth.business.leafly.com/
On the login page: click the Need Help Signing In? link under the sign-in button
Click the Forgot Password? link to open Forgot Password Screen.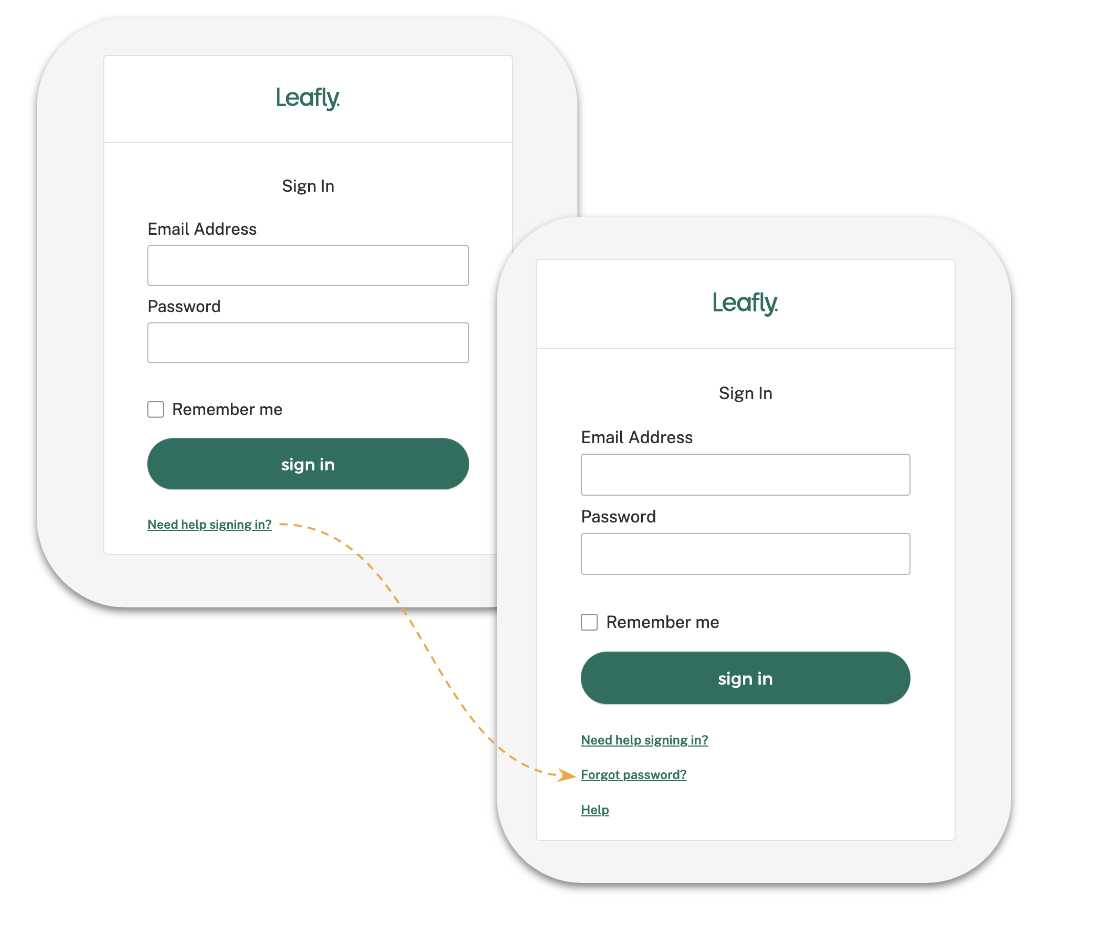 Enter your Email Address and click the reset via email button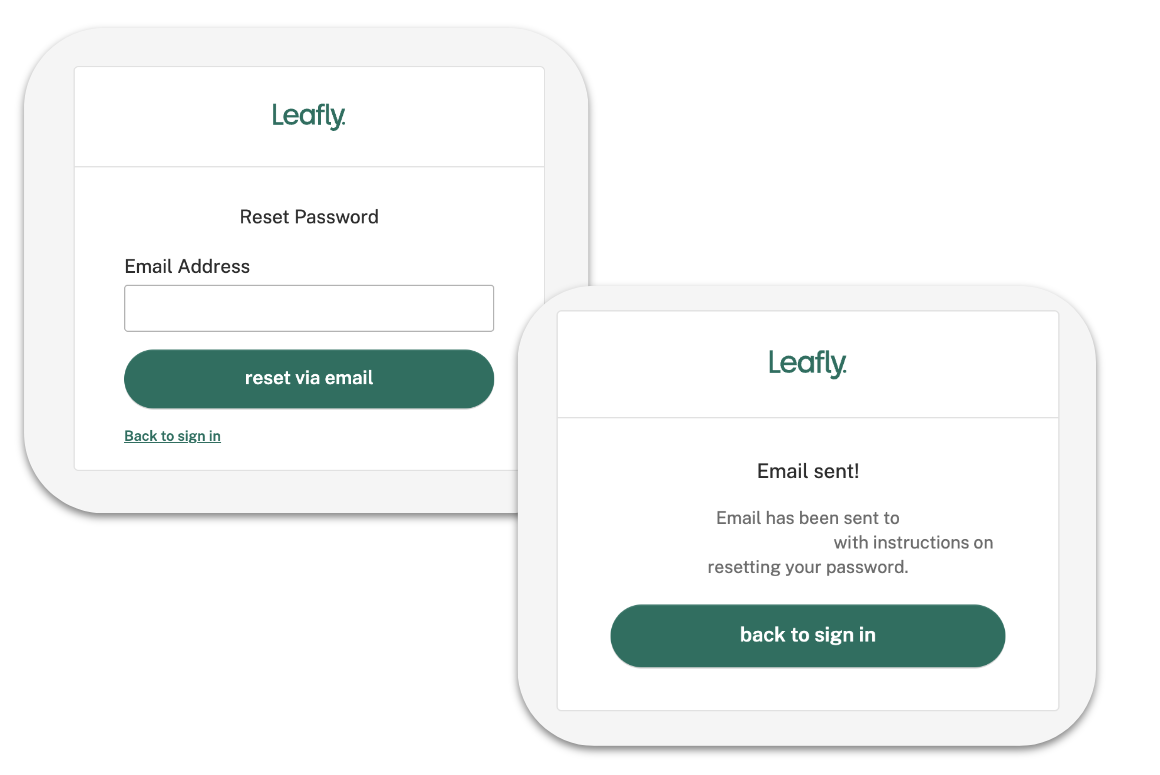 A Password Reset Email Will be triggered for the email address entered and should arrive in your inbox within a few minutes. If you do not see this email, we advise checking your spam folder.
Click on the Reset Password button to set your new password. Please note that this token to reset your password does expire in 1 day.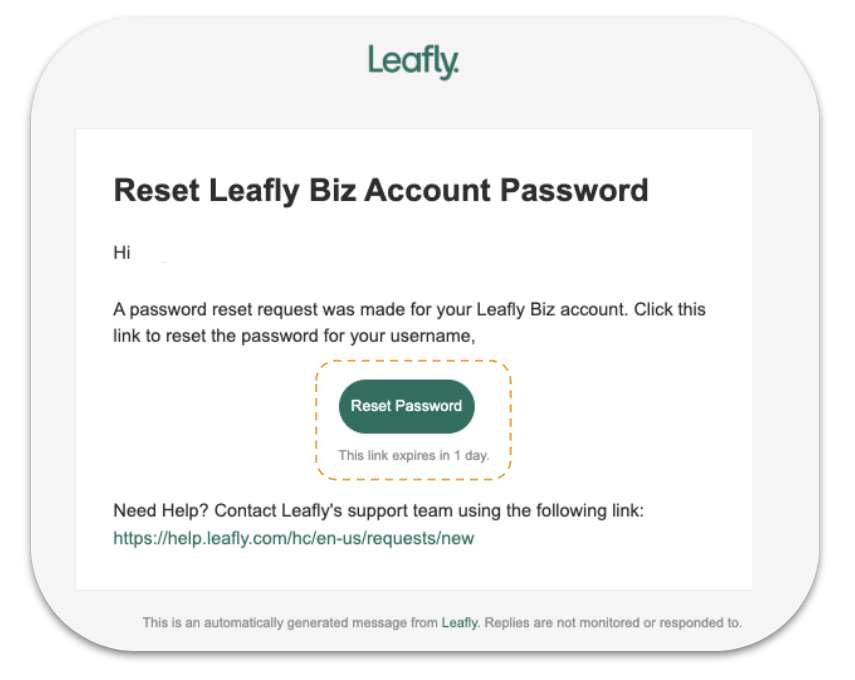 Enter your new password and confirm that it fits the listed requirements. To complete resetting your password, select the reset password option.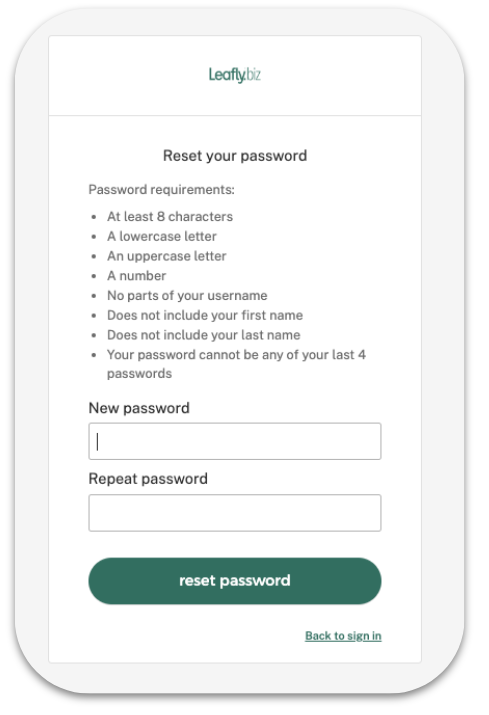 If that doesn't work, or you can't access the Password Reset function, please email help@leafly.com for assistance.