The Leafly Biz Dashboard is the online Leafly platform that provides retailers with access to their dispensary backend. It allows them to manage various aspects of their business, including menu items, online orders, and store profile information. Retailers can easily update their menu offerings, track orders in real time, and modify their store profile to accurately reflect their business.
In order to access the dashboard, your email must be added as an admin for your location. If you do not have access, please email help@leafly.com and the Support Team can assist you further.
To access your Biz Dashboard, please head to https://auth.business.leafly.com/
You will want to log in with the email assigned to your account. After successfully logging in, you will be brought to your dashboard.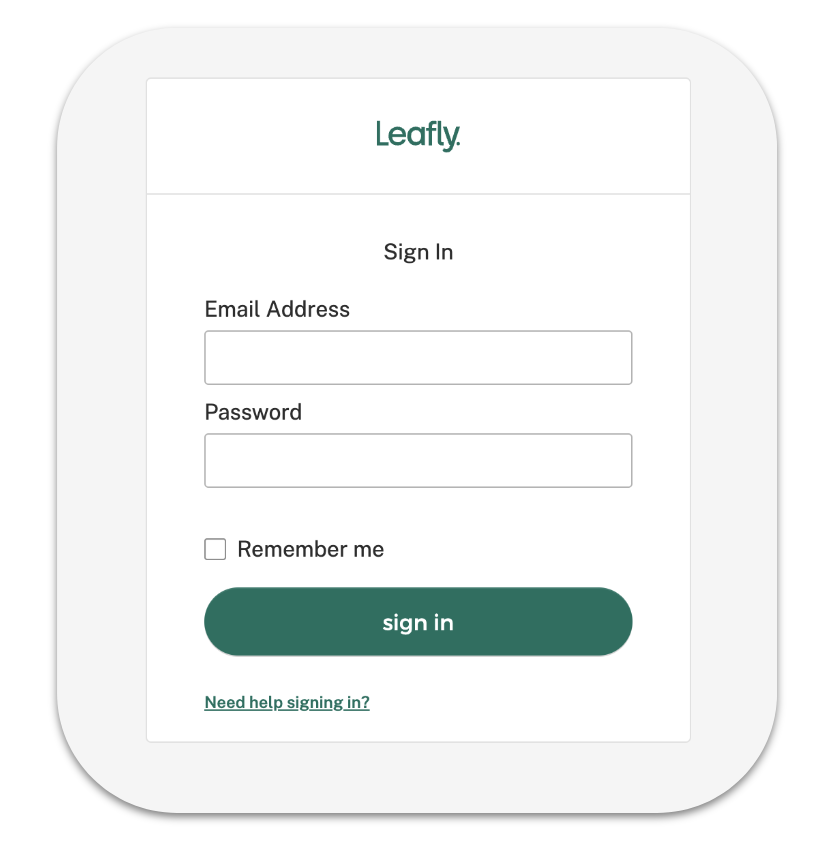 If you need to reset your password, please follow our Help Desk Article instructions: How do I reset my dispensary account password?
For any issues or concerns, we kindly request that you contact our support team at help@leafly.com. They will be more than happy to assist you in resolving any problems you may encounter.