If you are a current retailer partner with Leafly and you need Support assistance, you can reach out to our Support Team through our Support Request Form.
You can find the Request Form by accessing our Help Center here. At the top of the page, you can select the 'Submit a Request':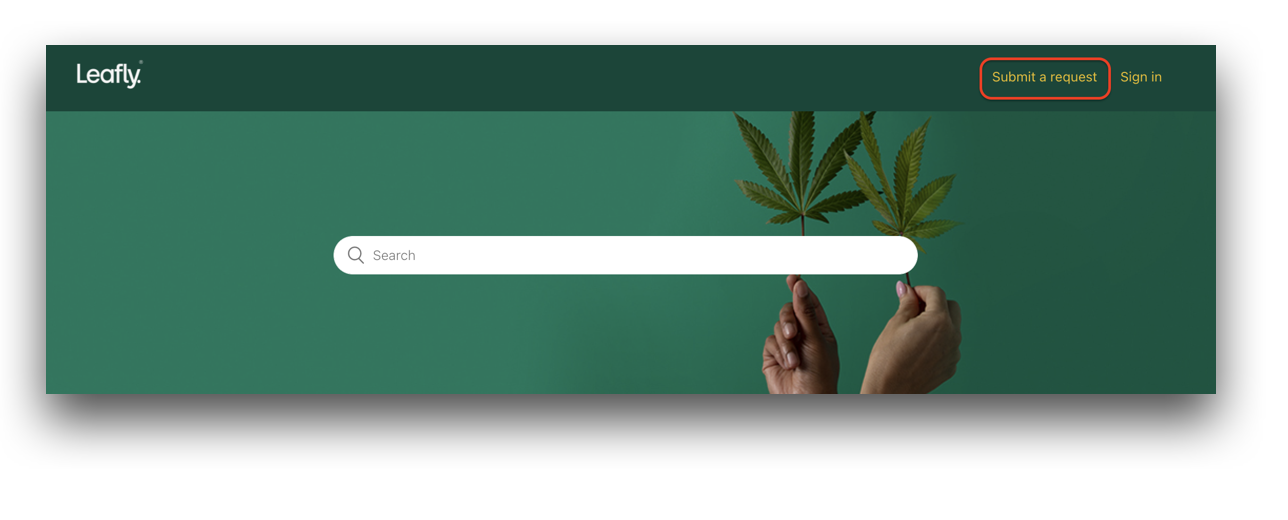 There are several options when submitting a request form, which is broken down into specific requests so that the Support Team can triage in a timely manner.
The options include:
Technical Support

Billing

Account Inquiry

Report a Bug
When filling out the form, we do require some information in order for our team to assist. Please be sure to include your Store ID or Store Name as it appears on Leafly. If you need to locate your store name, please take a look at this Help Center article: How do I locate my store ID?
It is also beneficial to provide as much information as possible within the description field and you are able to upload any attachments so that our team can investigate.