Dispensaries may need to reach out to you regarding some questions about your order. With Leafly, they can utilize a chat feature that communicates with you directly. After the dispensary sends you a message from their end, you will receive both a text and email that you have a message from a dispensary.
The email you received will provide you a preview of the message, and a link that will take you to Leafly where you can reply to the store through our live chat experience. To reply, click on the green 'reply' button from your email.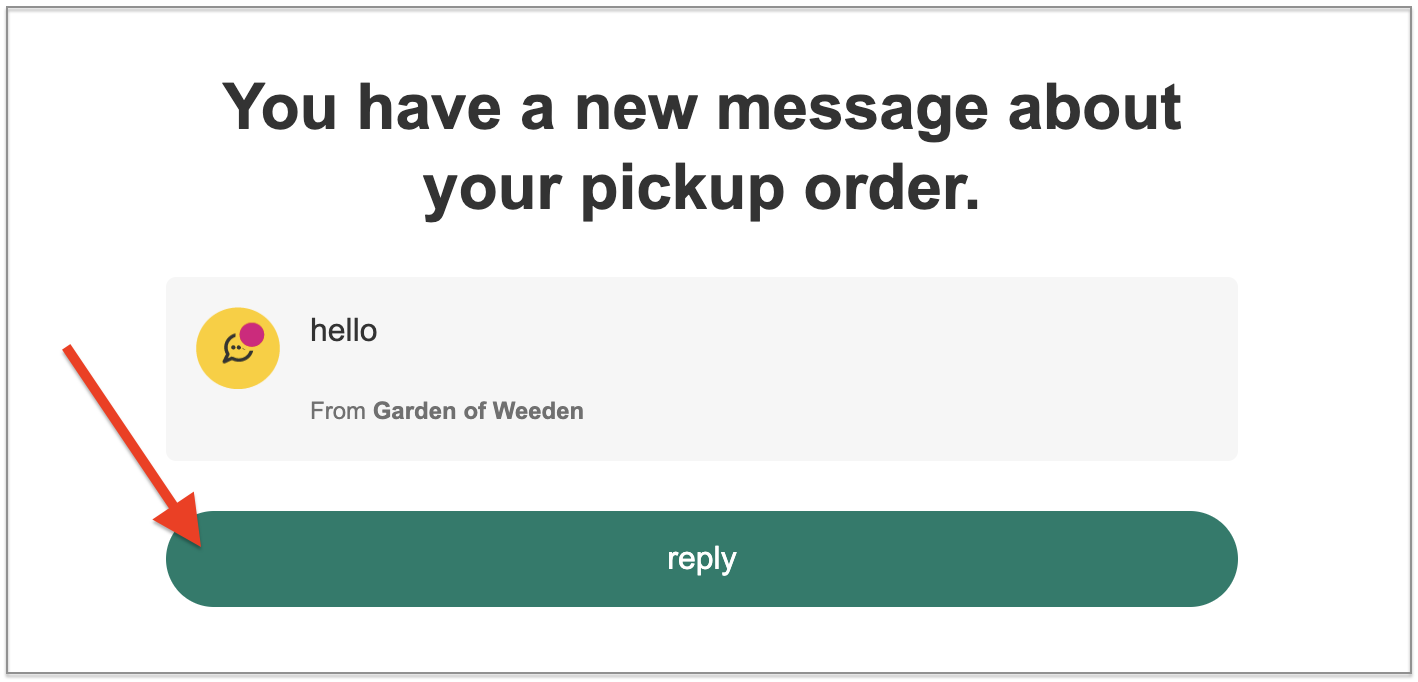 Clicking this will open up the Leafly webpage to your order status screen. At the bottom of the page, you will see a chat box.
You can reply back to the dispensary, by typing in the text box and hitting enter after you finish your message.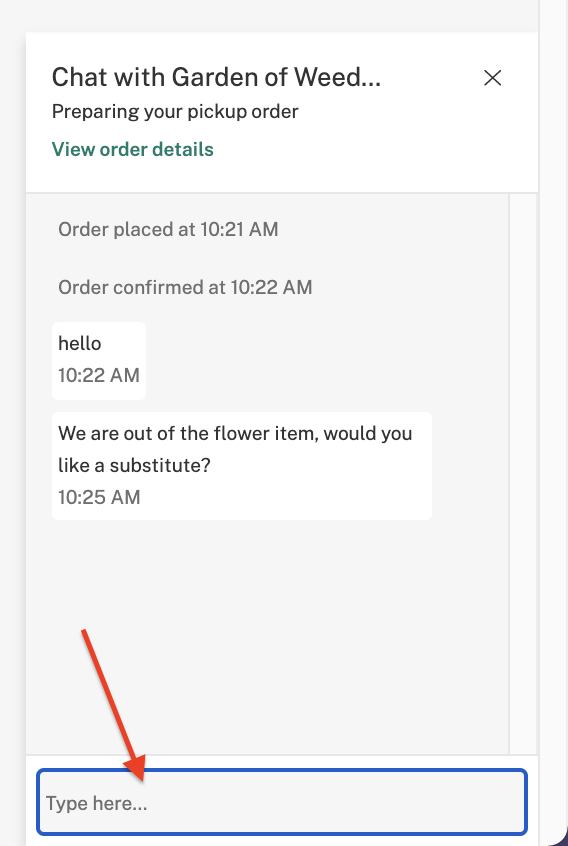 You can also view messages from the dispensary about your active order from anywhere on Leafly if you are signed in to your Leafly account.
If you do not have a Leafly account, you should be able to view messages on Leafly as long as you are using the same device that you placed the order.
Stay on this page while you are chatting to ensure you don't miss a message from the dispensary.
Please note: These chats close/expire in 24 hours. If you need assistance regarding your order, you will need to connect with the dispensary location directly.
If you need any additional assistance, please contact our Support team at customersupport@leafly.com.