We will no longer be using usernames and instead, we will use your preferred name for any communication or site interactions. Although your username will still be visible, you won't be able to change it. You can find the preferred name feature in your account settings, so make sure to check it out!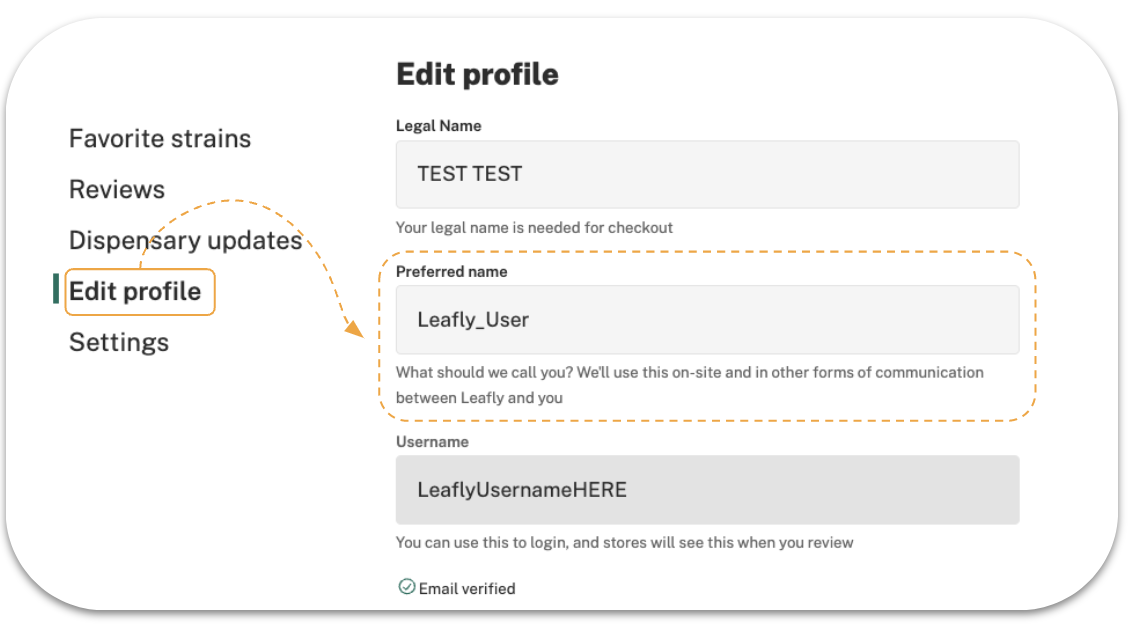 The Preferred name is what you will see when using the side navigation panel: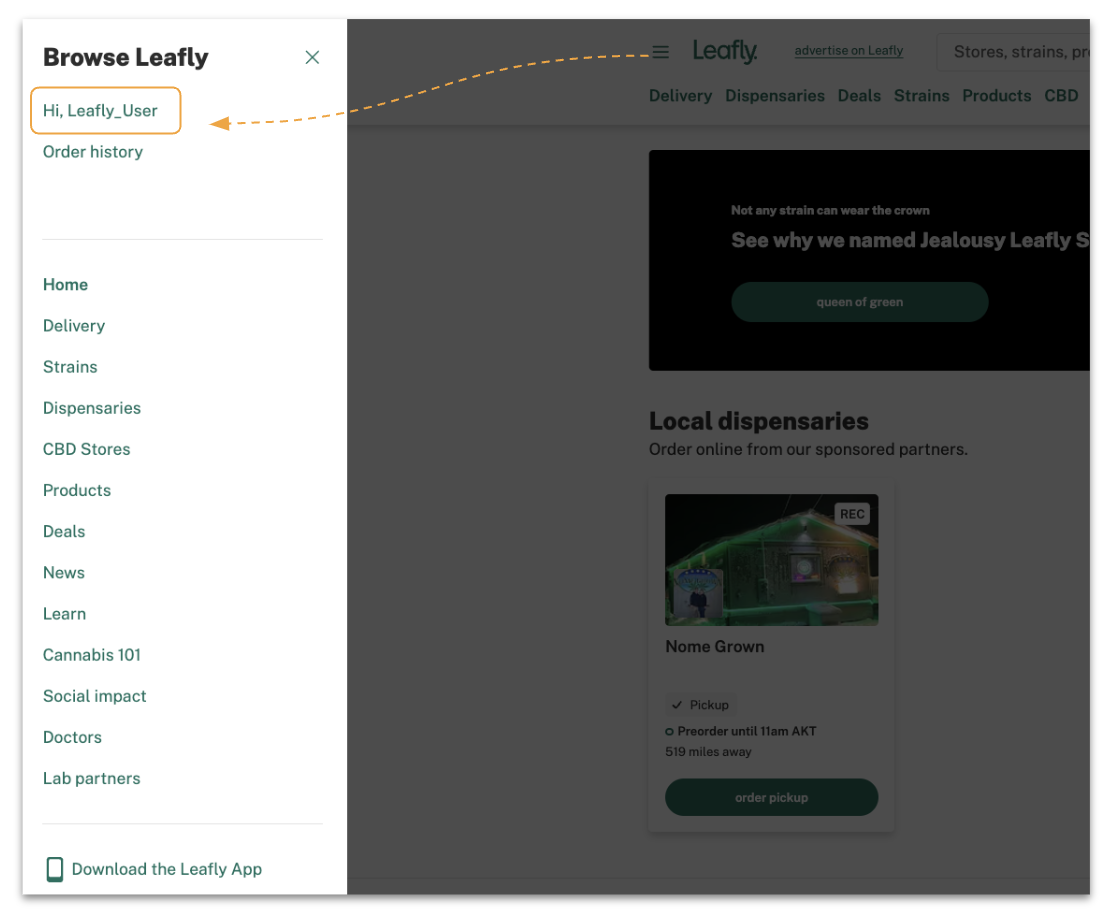 For any issues or concerns, we kindly request that you contact our support team at customersupport@leafly.com. They will be more than happy to assist you in resolving any problems you may encounter.