If you are looking to update or reset your password for your Leafly Account, you can do so from the log-in page on www.leafly.com.
Note: these instructions are not for those who have a dispensary or brand listed on Leafly. If you have a LeaflyBiz account, please follow the steps outlined here: How do I reset my dispensary account password?
To get started, follow the steps below:
After accessing the log-in screen, select the 'forgot password?' hyperlink: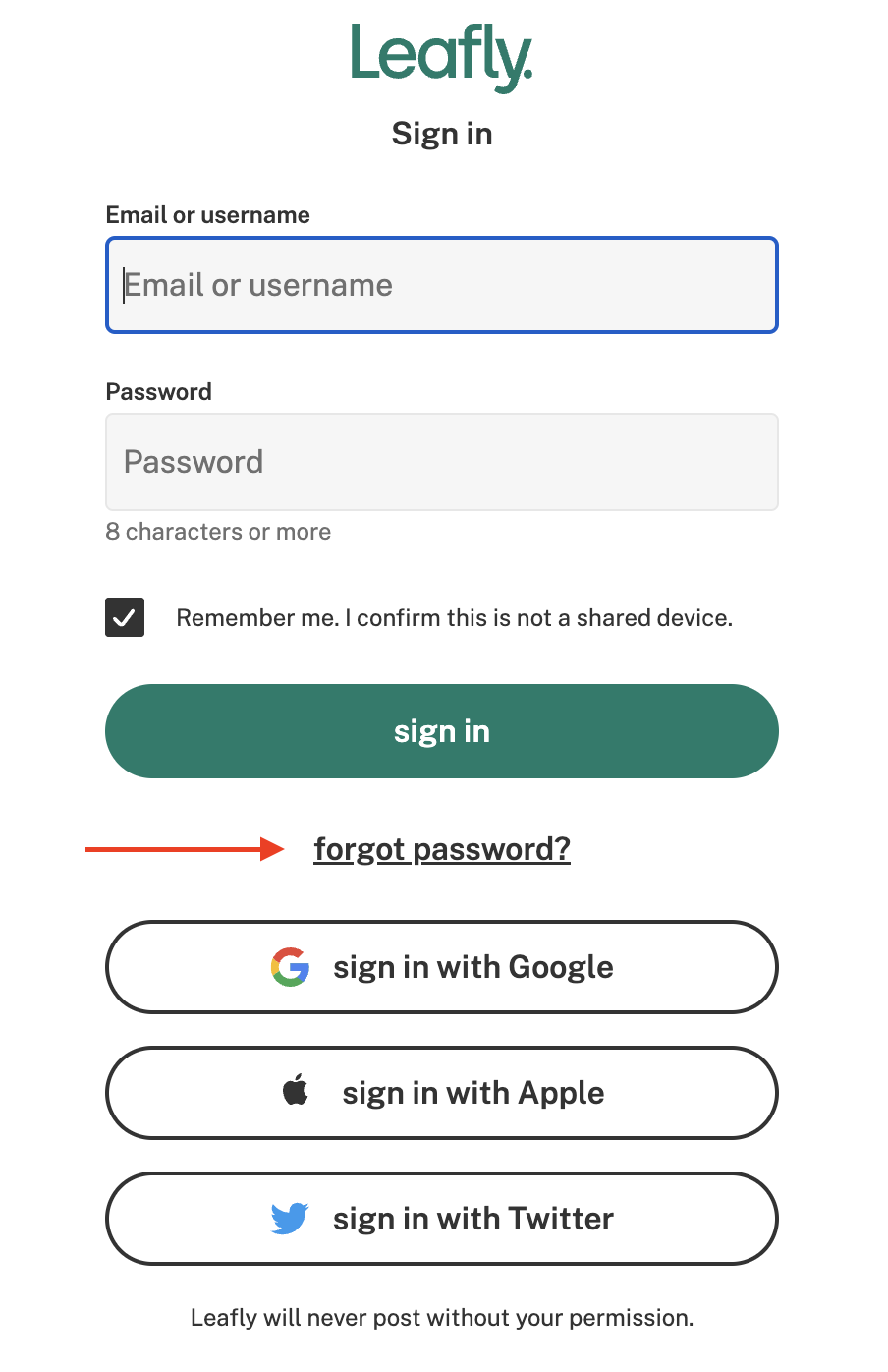 You will be brought to Forgot your password? webpage. This also can be accessed directly here: https://sso.leafly.com/forgot-password
On this page, enter your Leafly User Account email and then select the 'reset password' button: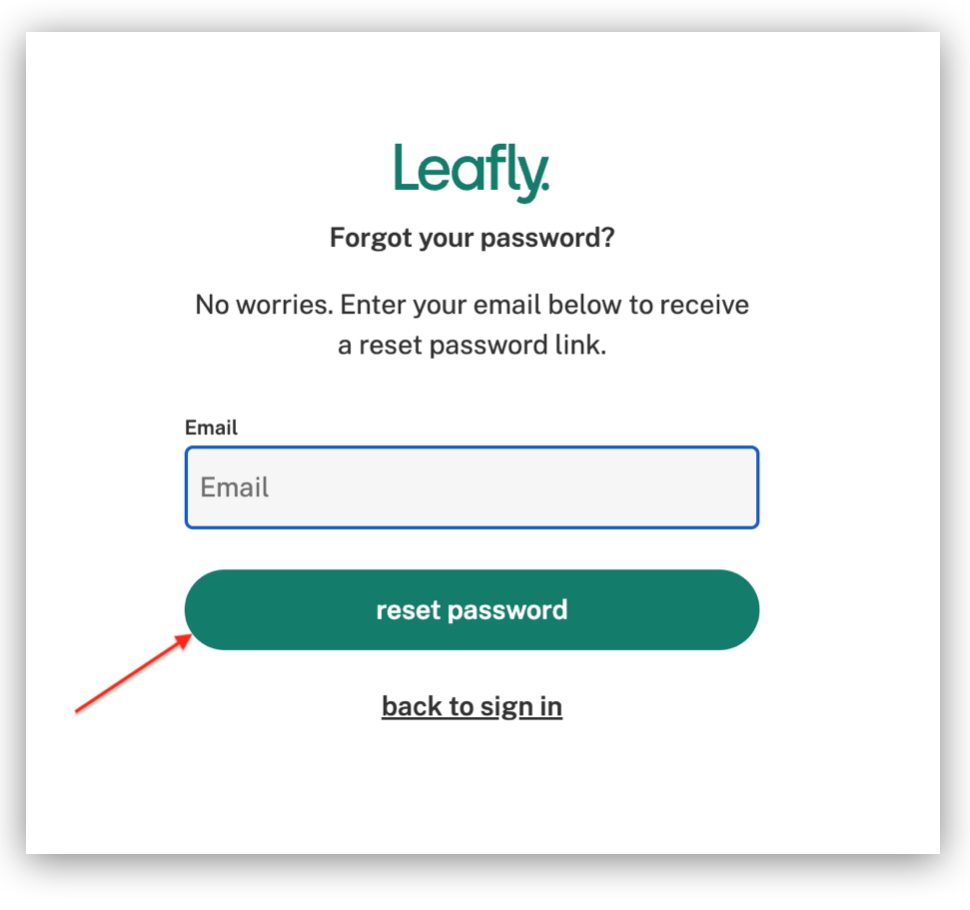 Leafly will send you an email to you, and from there, you can follow the steps to reset your password. These instructions can take up to 5 minutes to appear in your email account, and if you cannot locate the email, please check your spam folder.
If you still do not receive the reset email, please reach out to customersupport@leafly.com.