The Leafly Age Gate is displayed on the first page view a visitor encounters when visiting the site. There is an age gate for both US and Canadian customers designed in accordance with the specific legal requirements of each respective country.
On the age gate, the visitor must attest to their current age, as only site visitors who self-confirm they are 21 years or older in the US and 19 years of age or older in Canada may proceed to view content on leafly.com and leafly.ca, respectively.
For eligible site visitors, website content is displayed following age confirmation. Eligible visitors are also presented with the option of having the website remember them and not display the age gate again for 30 days. For our visitor's convenience, the age gate also displays links to Leafly's Terms of Use and Privacy Policy.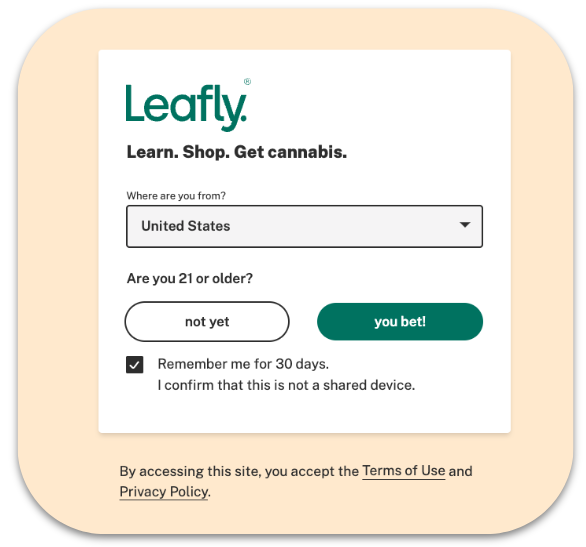 For any issues or concerns, we kindly request that you contact our support team at customersupport@leafly.com. They will be more than happy to assist you in resolving any problems you may encounter.