That pop-up you are seeing is the newly released Terms of Use for Leafly.com.
In order to access anything past this point such as strain details and dispensary locations, etc., you simply need to select 'Yes' to confirm "I am at least 21 years old or a valid medical marijuana patient and agree to the Terms of Use."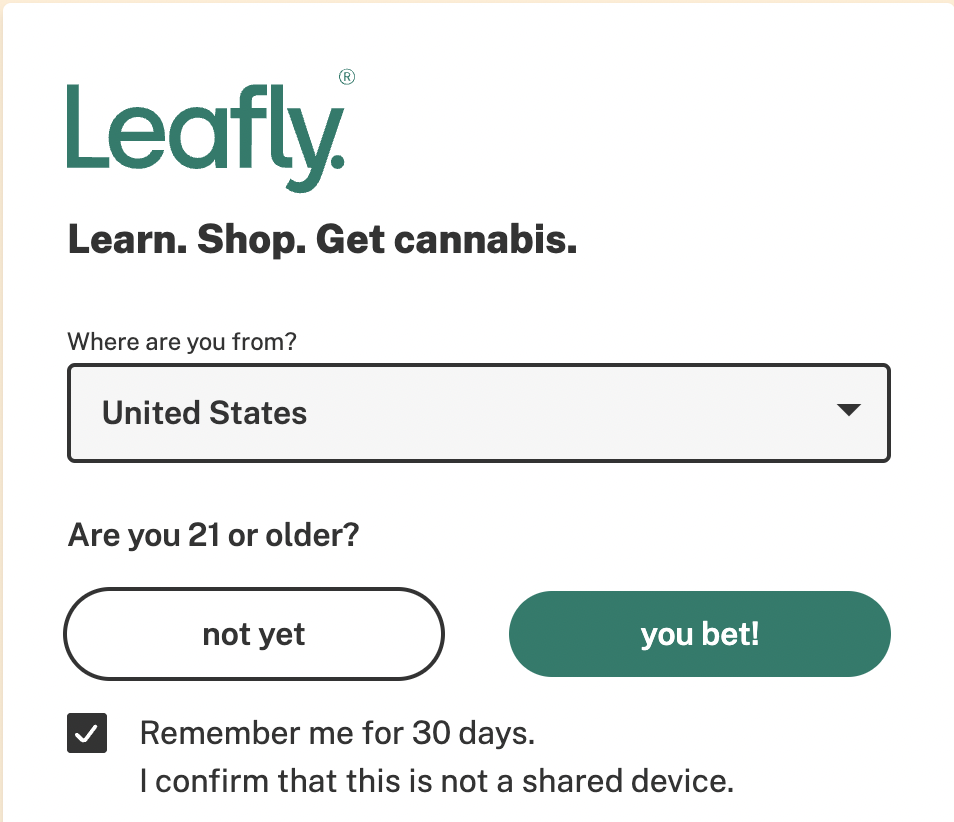 Selecting the box labeled Remember me for 30 days will prevent this pop-up from appearing.
This is required federally for any cannabis industry business due to the current Schedule 1 classification of cannabis which supersedes that of your state's medical or recreational regulations.
For any questions, please reach out to our Customer Support team by emailing customersupport@leafly.com.