You can use the chat feature on Leafly or call the dispensary back after you receive a confirmation to let them know you need to cancel. Alternatively, you can contact the dispensary directly by the number listed on your order receipt.
Remember, it's always better to cancel than it is to abandon your pickup! Customers who make a habit of abandoning their requests without canceling may have their Leafly Pickup privileges revoked.
Mobile Example of the chat: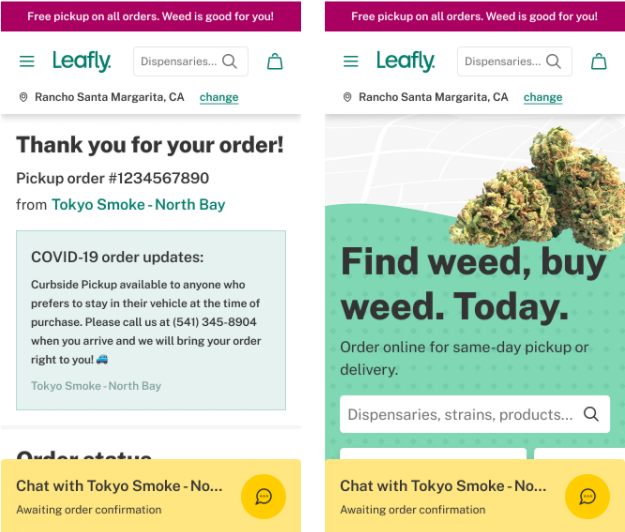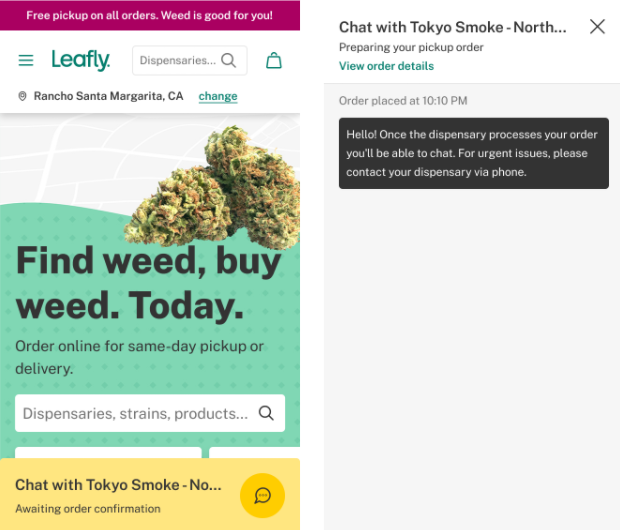 Desktop example of the chat:


Please note that: Leafly does not own or operate any of the dispensaries on our site. You will need to contact the store directly to cancel your order.