Our goal here at Leafly is to create a more straightforward, user-friendly experience for the millions of people that trust Leafly to find great dispensaries and cannabis products. With this in mind, we have recently released a brand-new homepage experience for our users. Part of this change includes the removal of signing up for Leafly's newsletter within the web page footer.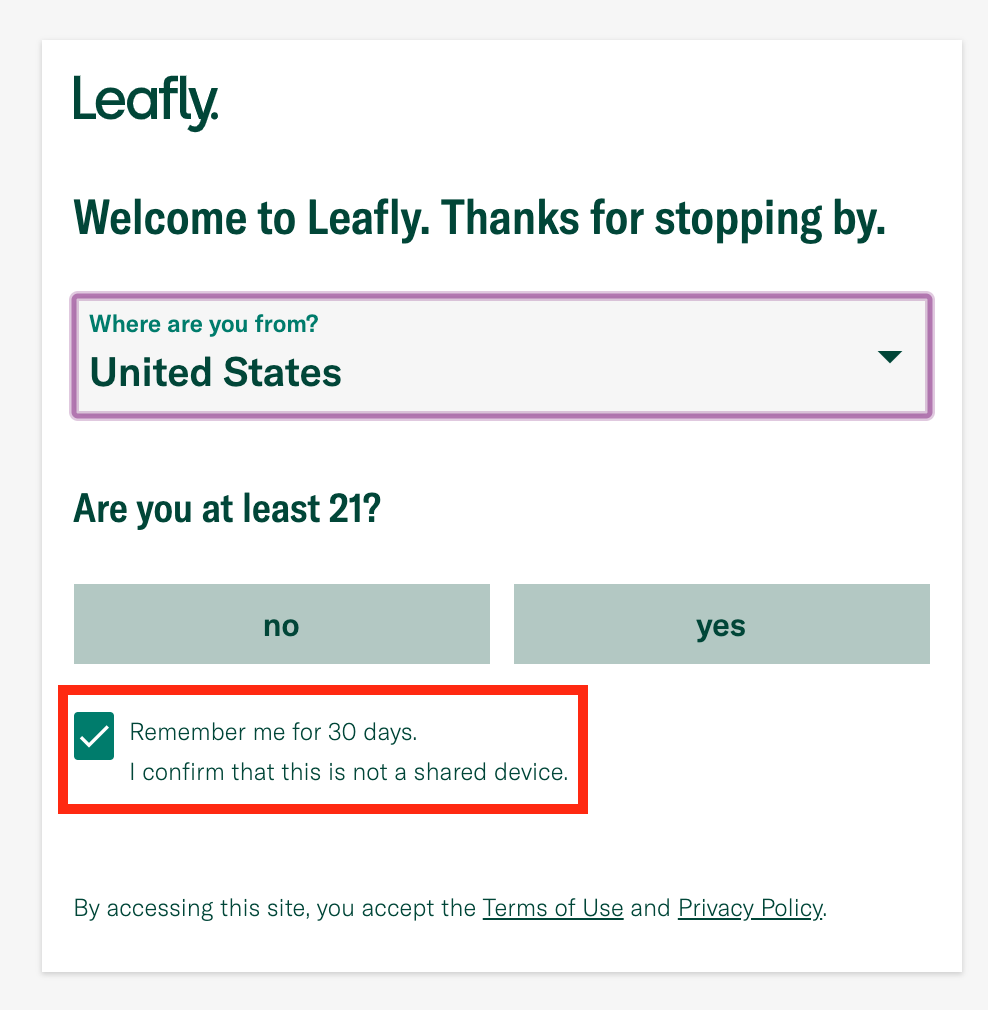 Please note: If you select the checkbox to remember you for 30 days the newsletter pop-up will not appear. See red box above.
With these changes, if you would now like to subscribe to the Leafly Newsletter you will need to pass through the age gate and then wait approx. 30 seconds for a pop-up to appear prompting you with further instructions for subscribing.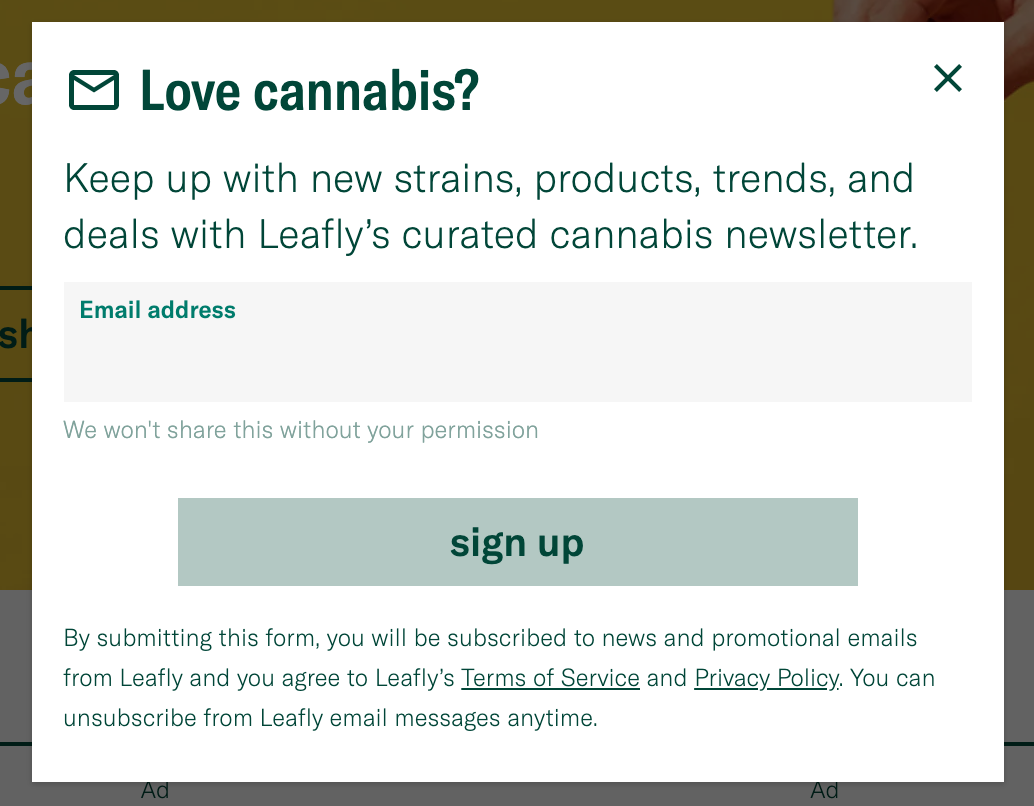 If you have questions or concerns with the accessibility and functionality of the site in the meantime, please reach out to our Customer Support team at customersupport@leafly.com.