Our goal here at Leafly is to create a more straightforward, user-friendly experience for the millions of people who trust Leafly to find great dispensaries and cannabis products.
You can head to the bottom of the Leafly home page on www.leafly.com to sign up for dispensary deals, new products, and our newsletters. Simply enter your email address into the field, and hit 'sign up' - it's that easy!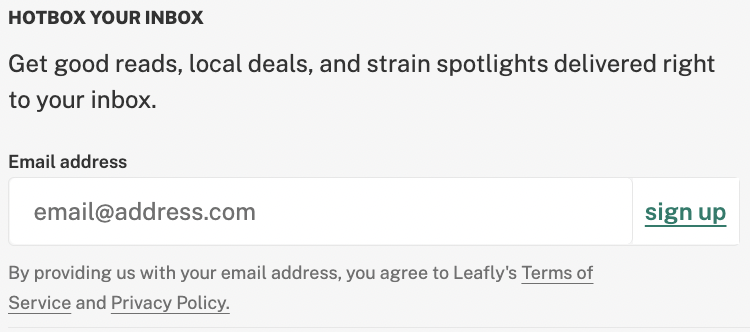 If you would like to unsubscribe from Leafly communications, we advise checking out this Help Desk article: Unsubscribing from Leafly communications
If you have questions or concerns with the accessibility and functionality of the site in the meantime, please reach out to our Customer Support team at customersupport@leafly.com.