At Leafly, our mission is to make the cannabis discovery process as easy and user-friendly as possible for our millions of users who rely on us to find quality dispensaries and cannabis products.
To keep up with the latest news and trends in the world of cannabis, subscribing to our newsletters is an excellent way to stay connected. At the bottom of our homepage on www.leafly.com, you can sign up to receive dispensary deals, updates on new products, and our informative newsletters.
All you need to do is enter your email address into the provided field and click "sign up." It's that simple! By subscribing to our newsletters, you'll gain valuable insights and stay up-to-date on the latest happenings in the world of cannabis.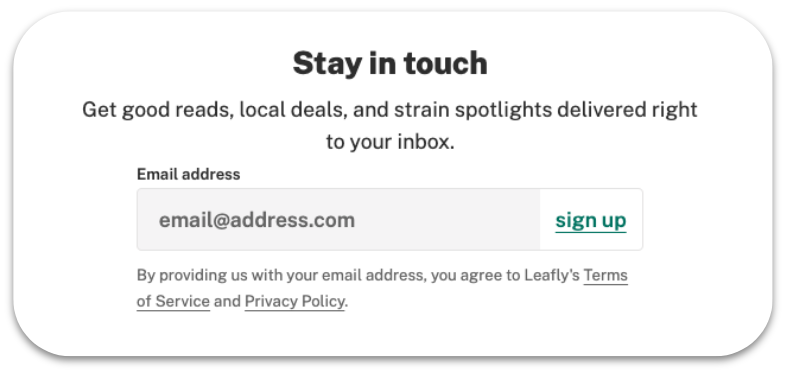 If you would like to unsubscribe from Leafly communications, we advise checking out this Help Desk article: Unsubscribing from Leafly communications
For any issues or concerns, we kindly request that you contact our support team at customersupport@leafly.com. They will be more than happy to assist you in resolving any problems you may encounter.