If you plan on ordering from a dispensary that only serves medical patients, you'll need to provide information from your Medical Card. You can find this info on the checkout page, and it won't be saved in your Leafly User Account Settings.
To update your medical card information on the checkout page, follow the below steps:
Prepare your order by selecting items to add to your shopping cart.
Proceed to checkout
Click on the

Replace med info

hyperlink.
You will then be prompted to enter in your MED ID, State, and Expiration date.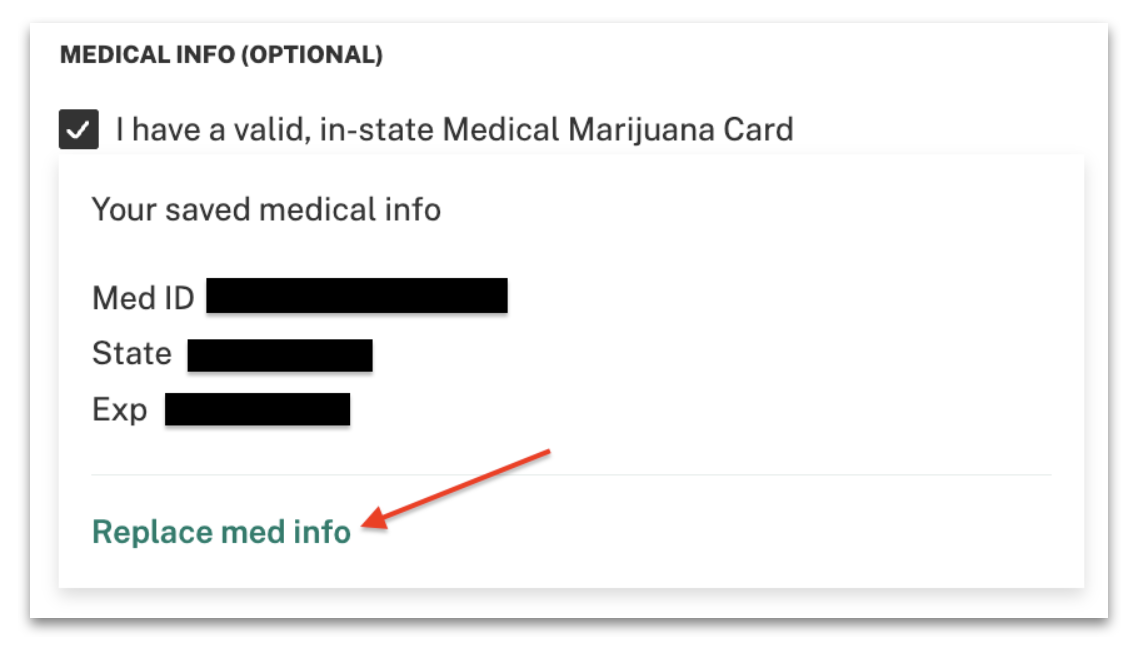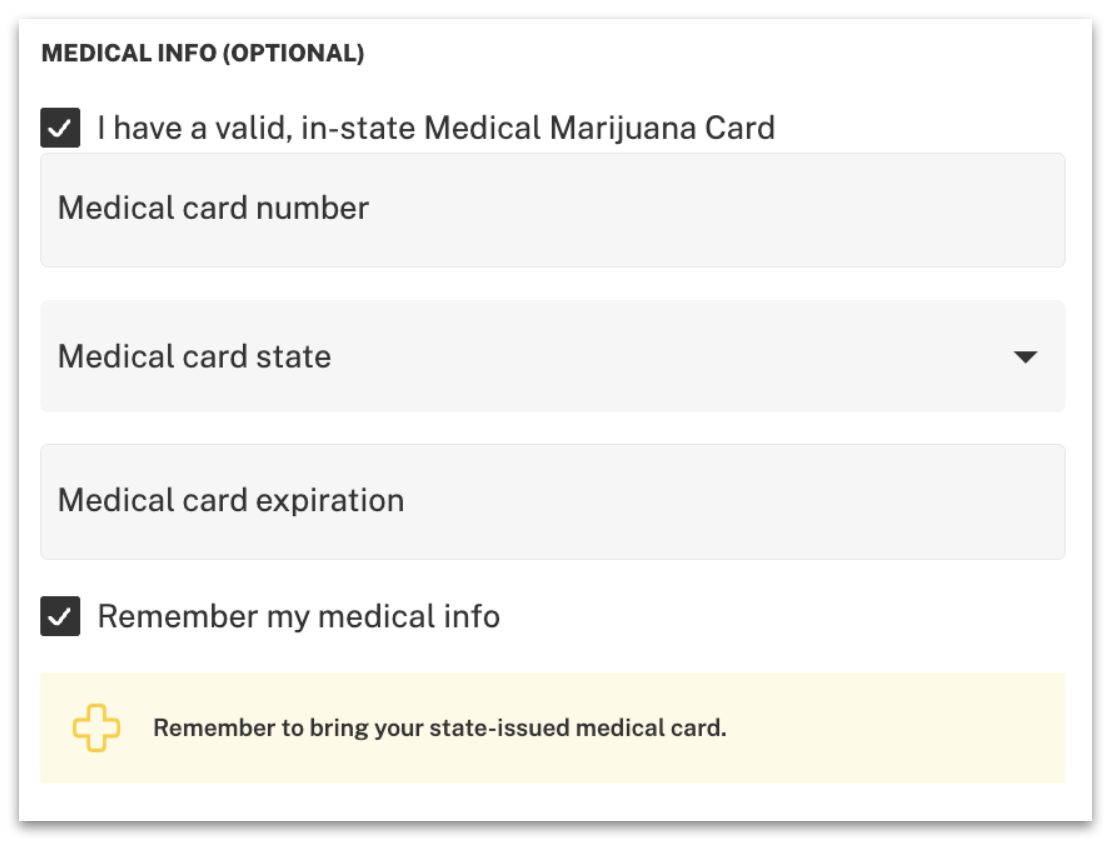 If you are having any problems, you can contact our Support team at customersupport@leafly.com.