To update your hours, log into Leafly Biz Dashboard, and follow these steps:
Select 'Settings' from the left-side panel
Click on 'Service Hours'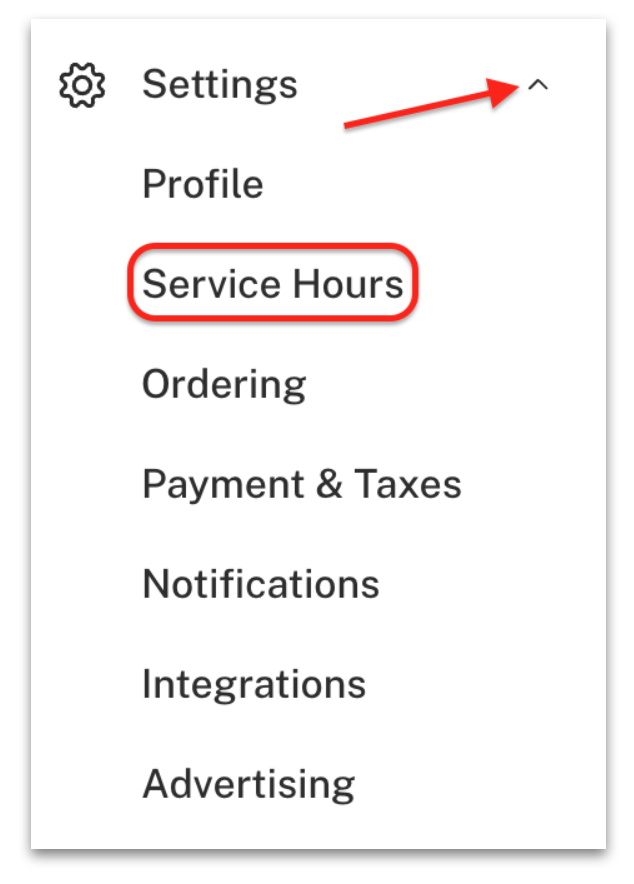 On this page, you can update your business hours and in addition - you can update your online ordering hours and pre-ordering hours.
To get started, click on the day you need to edit. This will open up an overlay and you can adjust the hours as needed. You can also apply and carry the setting made to that day, to additional days of the week.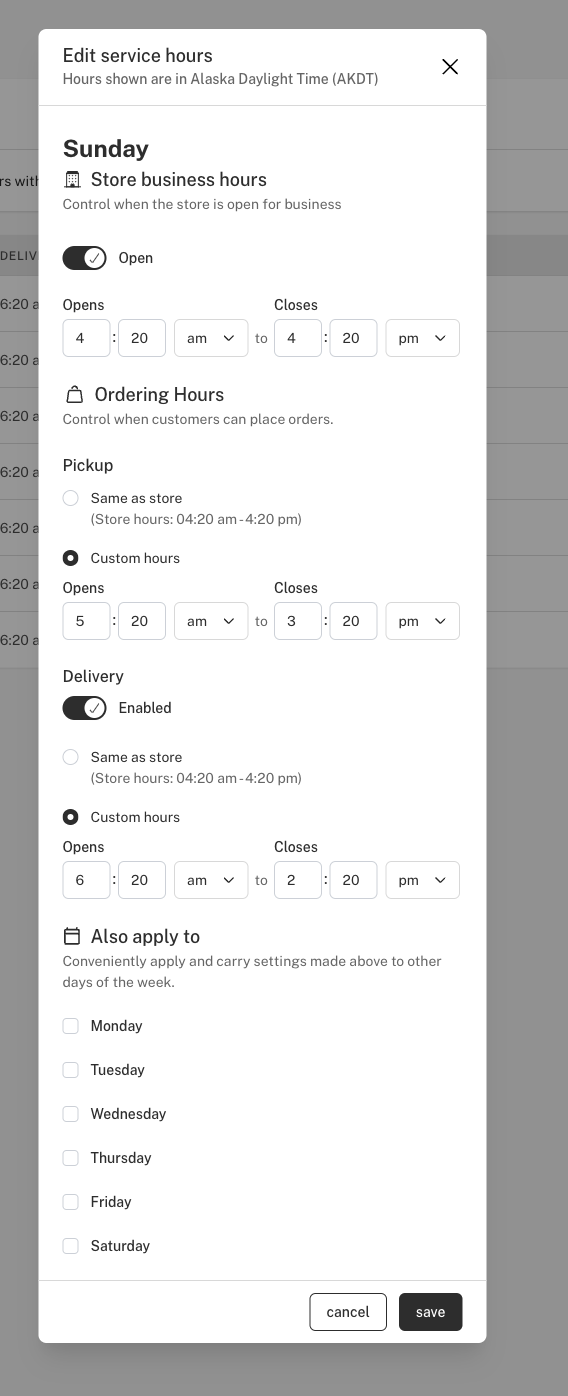 For additional assistance or questions, please use our Request Form to contact our Support Team. Please visit our Knowledge Base for helpful hints and tips.