You can enable the option to have orders placed outside of your business hours. To enable this feature, first log into your Leafly Biz Dashboard and do the following:
Select 'Settings' from the left-side panel
Click on 'Service Hours'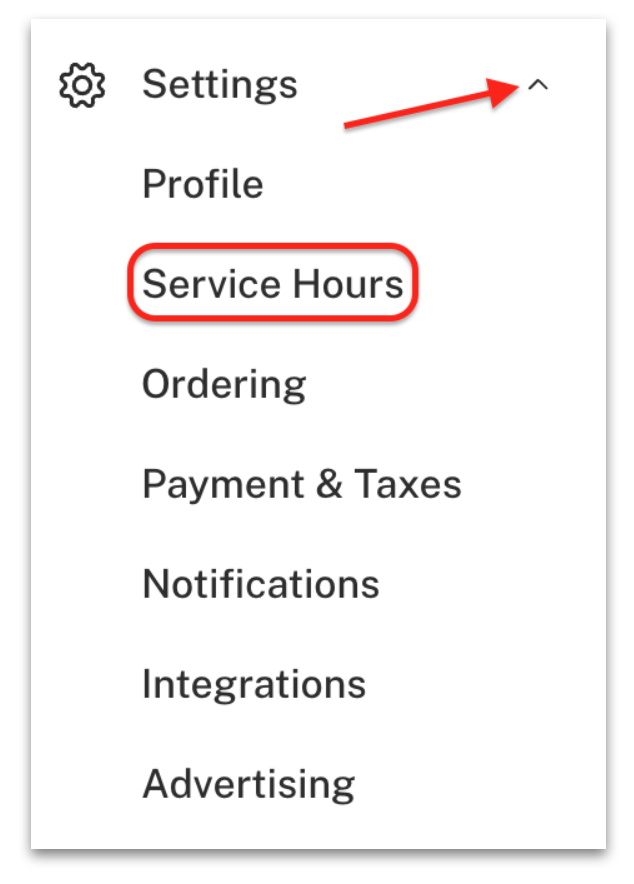 When pre-order is enabled, customers will be able to place pre-orders with your location during all hours outside of your standard pickup hours. To enable, flip the toggle. To disable, flip the toggle.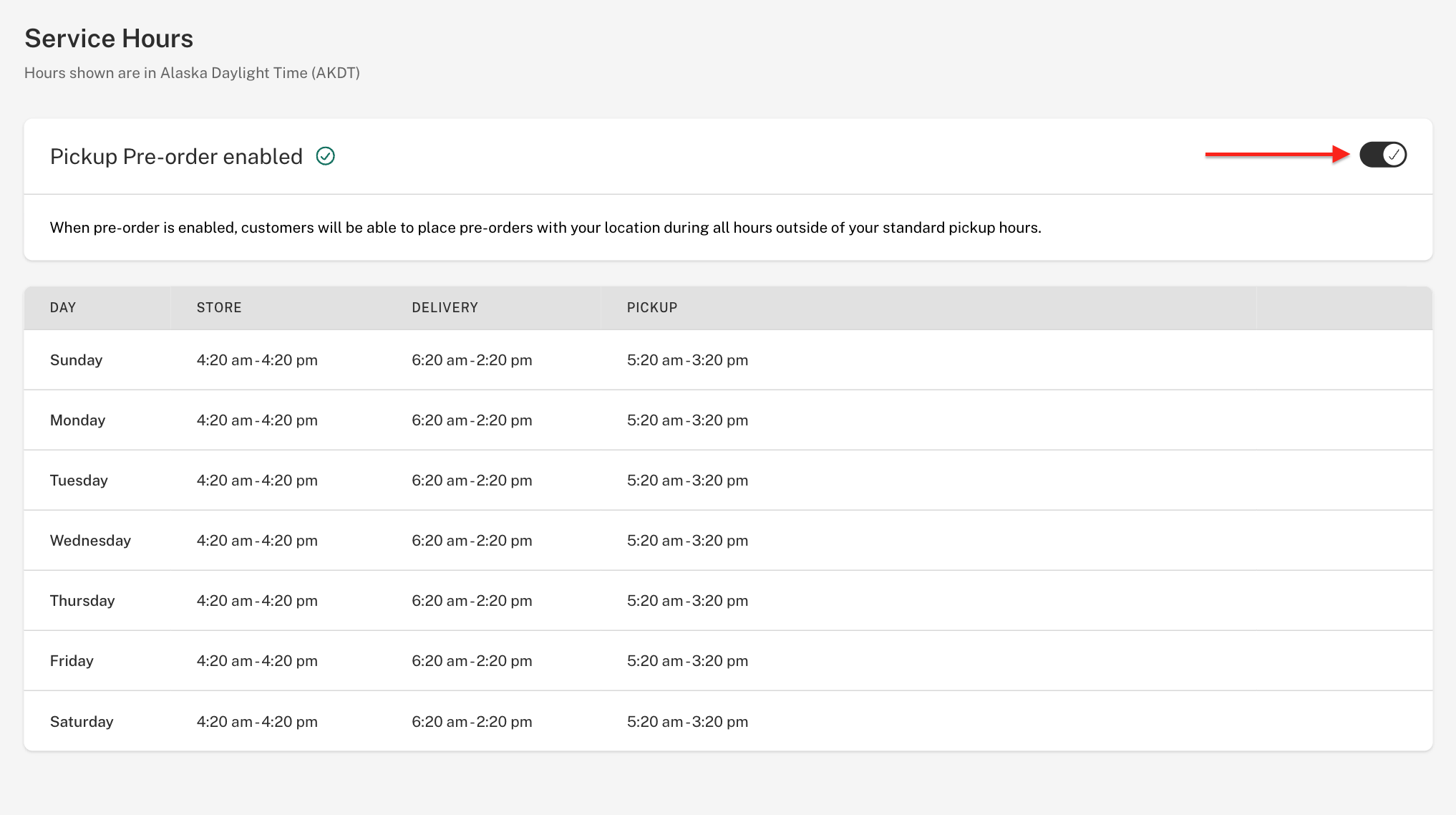 For additional assistance or questions, please use our Request Form to contact our Support Team. Please visit our Knowledge Base for helpful hints and tips.