Offering the ability to place orders outside of your business hours can give your business a competitive advantage. This can aid in both customer acquisition and retention. Enabling orders to be placed outside of business hours through the pre-order option can facilitate sales growth while simultaneously providing customers with convenience and the flexibility to place orders at their convenience.
When pre-order is enabled, customers will be able to place pre-orders with your location during all hours outside of your standard pickup hours.
This article covers how to enable/disable the Pre-Ordering option on Leafly.
To get started, first log into your Leafly Biz Dashboard:
Select 'Settings' from the left-side panel
Click on 'Service Hours'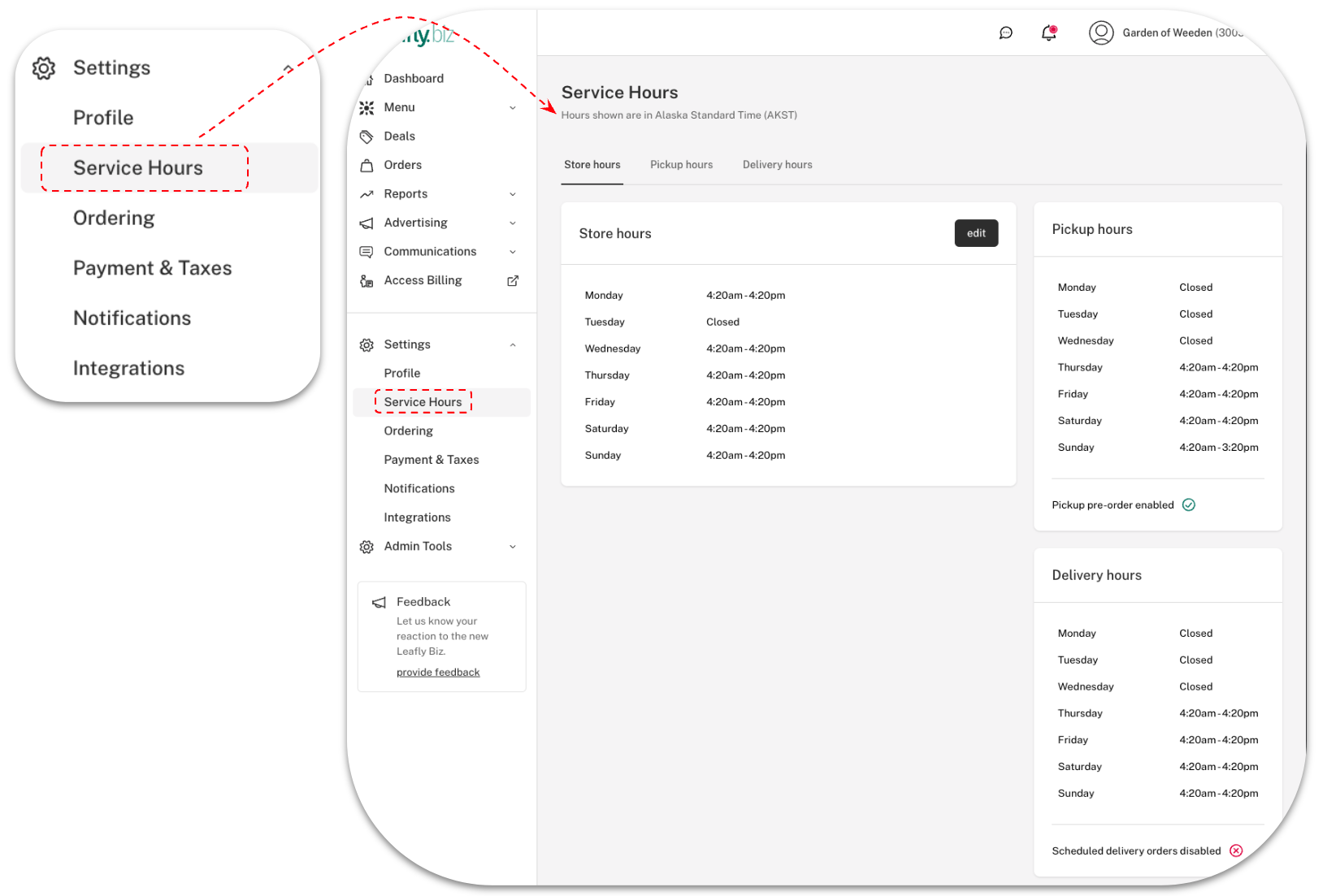 You will land on the Service Hours page. To adjust your pre-ordering option, select the Pickup Hours tab and then click on edit: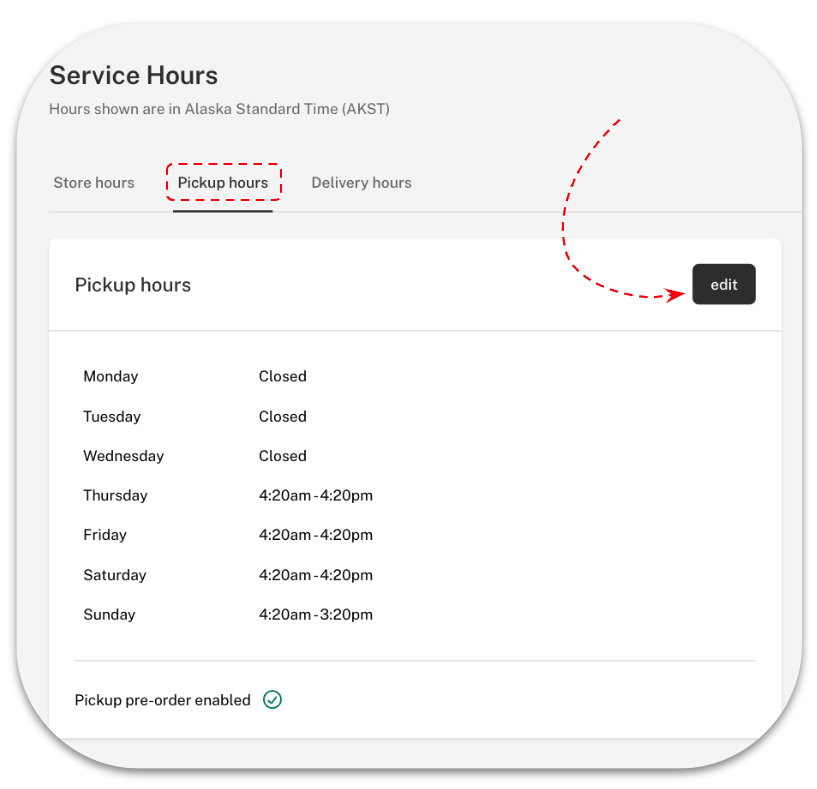 To adjust this status, use the toggle to either enable or disable the option. Be sure after making any changes; you click the save button at the bottom of the page.

For any issues or concerns, we kindly request that you contact our support team at help@leafly.com. They will be more than happy to assist you in resolving any problems you may encounter.