Creating an in-store promotion is a great way to advertise deals within your location if you are not using Leafly pickup, or the items do not qualify for deals on Leafly.
To create a promotion, first, log into your Leafly Biz Dashboard and click on the 'Deals' tab. From there, click on the 'In-Store Promotion' tab.

Once on the In-Store Promotions page, click on 'add new promo'. From here, there are some required fields needed in order for the promotion to publish: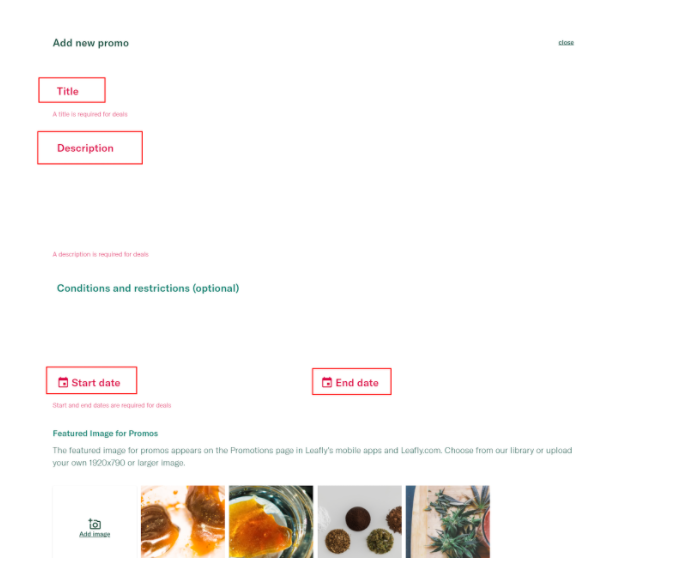 The required fields:
Title

Description

Start and End date

Photo
Optional fields:
Conditions and restrictions
To remove or delete any promotions, simply click on the 'delete' link next to the promotion:

For additional assistance or questions, please use our Request Form to contact our Support Team.