As a Leafly brand partner, you have the option to create a Leafly Badge. This badge can be embedded on your website and allows shoppers to easily locate your products on Leafly with just a click.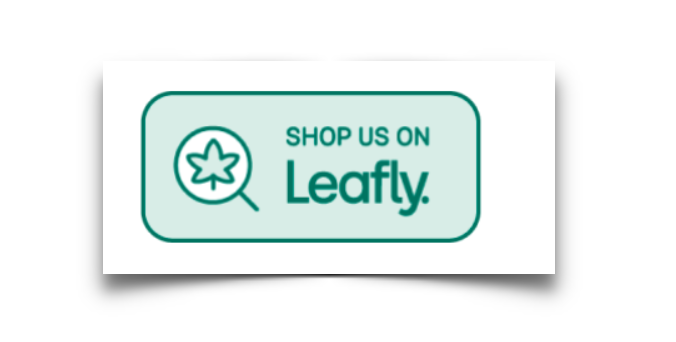 This article covers the following:
Getting Started
To access your Badge, first, log into your Brand Biz Dashboard. From the left side of your dashboard, select Advertising: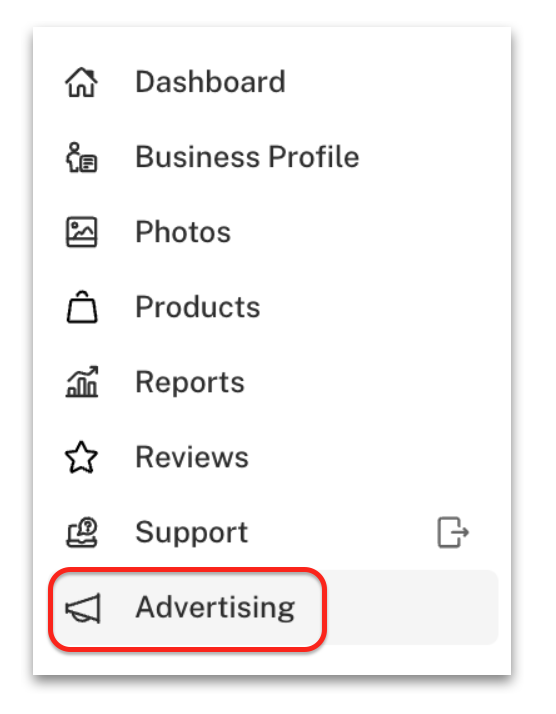 You will land on the Leafly Badge generator page:
Generating a Badge
To start generating a badge, first, select where you would like your badge to link to on your website. There are a few destinations options to link your badge:
Your Brand Profile - main page
Search results for your brand products on Leafly
Location map to where your brand products are sold
If you are unsure of where the badge will lead customers, you can always preview where users will land by selecting the hyperlink under each destination: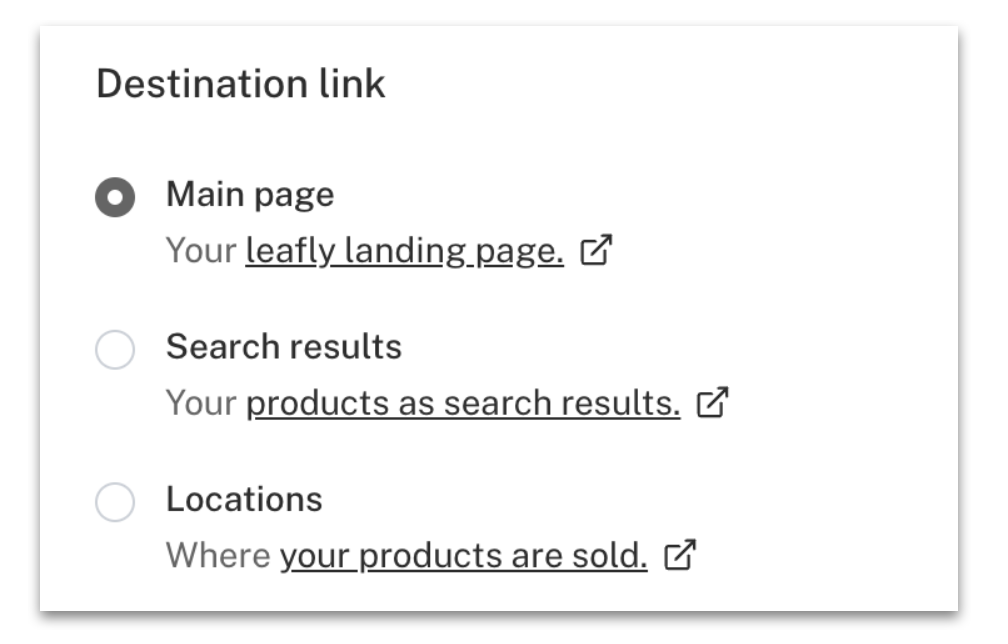 Next, choose your badge type. There are a few shape options:
Shop with Us on Leafly (horizontal)

Shop with Us on Leafly (vertical)

Find Us on Leafly (horizontal)

Find Us on Leafly (vertical)

Click copy code to copy the HTML code for your website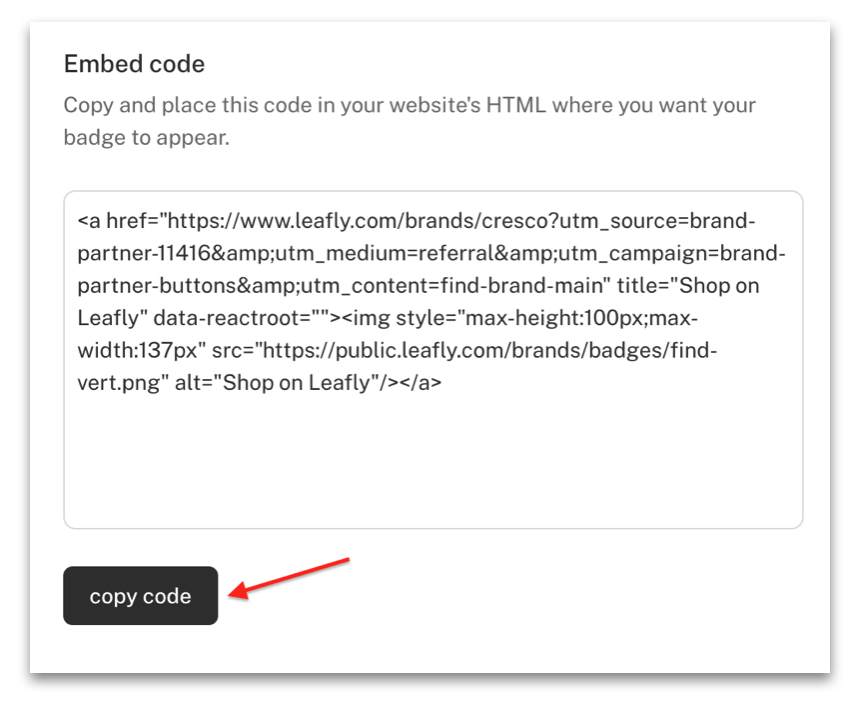 Badge Tips
Have your badges stand out
Place your Leafy badges in a prominent spot on your page where your visitors can easily see and click on them. Don't hide them at the bottom of your page or in the footer; instead, feature them as high up on the page as possible so visitors don't have to scroll too far to see them.
Provide the best user journey
Depending on how widely distributed your products are, you may want to select a different end point for your badge. If you have broad coverage, point to where your products are sold to drive the fastest direct lift in orders. If you're still scaling, pointing to your own page will build brand awareness while your products get into market.
Measure your Leafly badge impact with reports
Once you've implemented this shopping pathway from your website, make sure to check back on your Leafly reporting, monitoring the lift in sessions and orders as consumers shop your products in the marketplace.
For any issues or concerns, we kindly request that you contact our support team at help@leafly.com. They will be more than happy to assist you in resolving any problems you may encounter.