With the Leafly Billing Portal, you will have access to view your outstanding balance.
Once logged in, you will notice the outstanding balance displayed on the Home Screen. The balance displayed will include all open invoices and missed payments as an aggregate amount.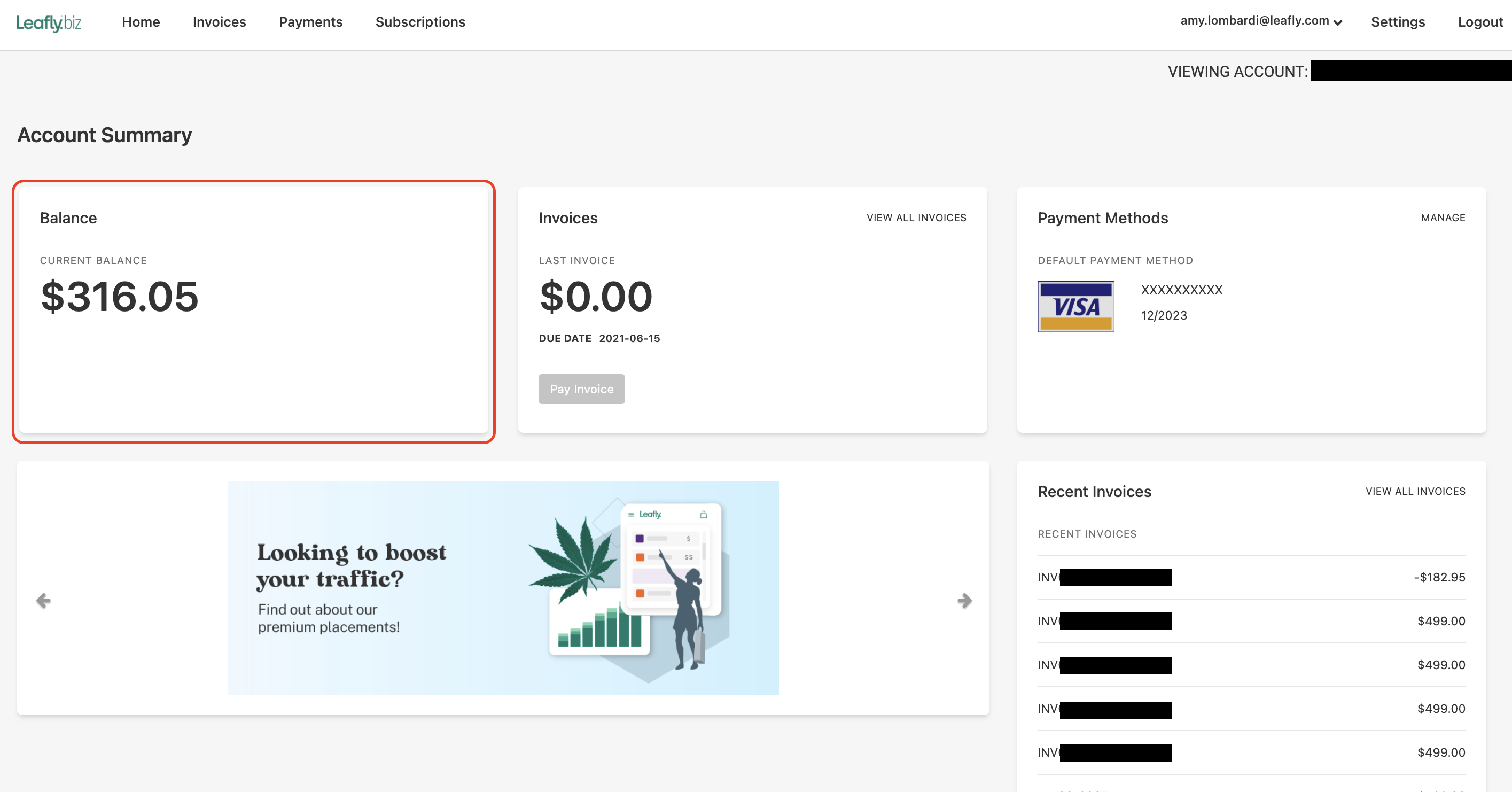 To learn how to log into the portal, please take a look at this article: How do I access my Billing Portal?
For additional assistance or questions, please use our Request Form to contact our Support Team.