The Leafly Billing Portal allows you to adjust your payment method for your billing account.
Accessing your Payment Methods
Once you are logged into the billing portal, if you would like to add a new payment method or view your payment method, click on the Payments tab at the top of the page:

When on the Payments page, click on the Manage Payment Methods tab:

Viewing your default payment method
Once on the Manage Payment Methods tab, you will see the list of payment methods currently on your billing account on the page.
If multiple billing methods are on file, your Default Payment Method appears as the top-left method on the page and has the label Default displayed.

Adding a new payment method
Once on the Manage Payment Methods page, click the +Add New Payment Method to begin the process of adding your new payment.

You will receive a popup for a secure payment method capture which allows for either Credit Card or ACH details to be added.

Once new details have been processed, you will see the new method added to your account and will now be able to use the new method for processing payments.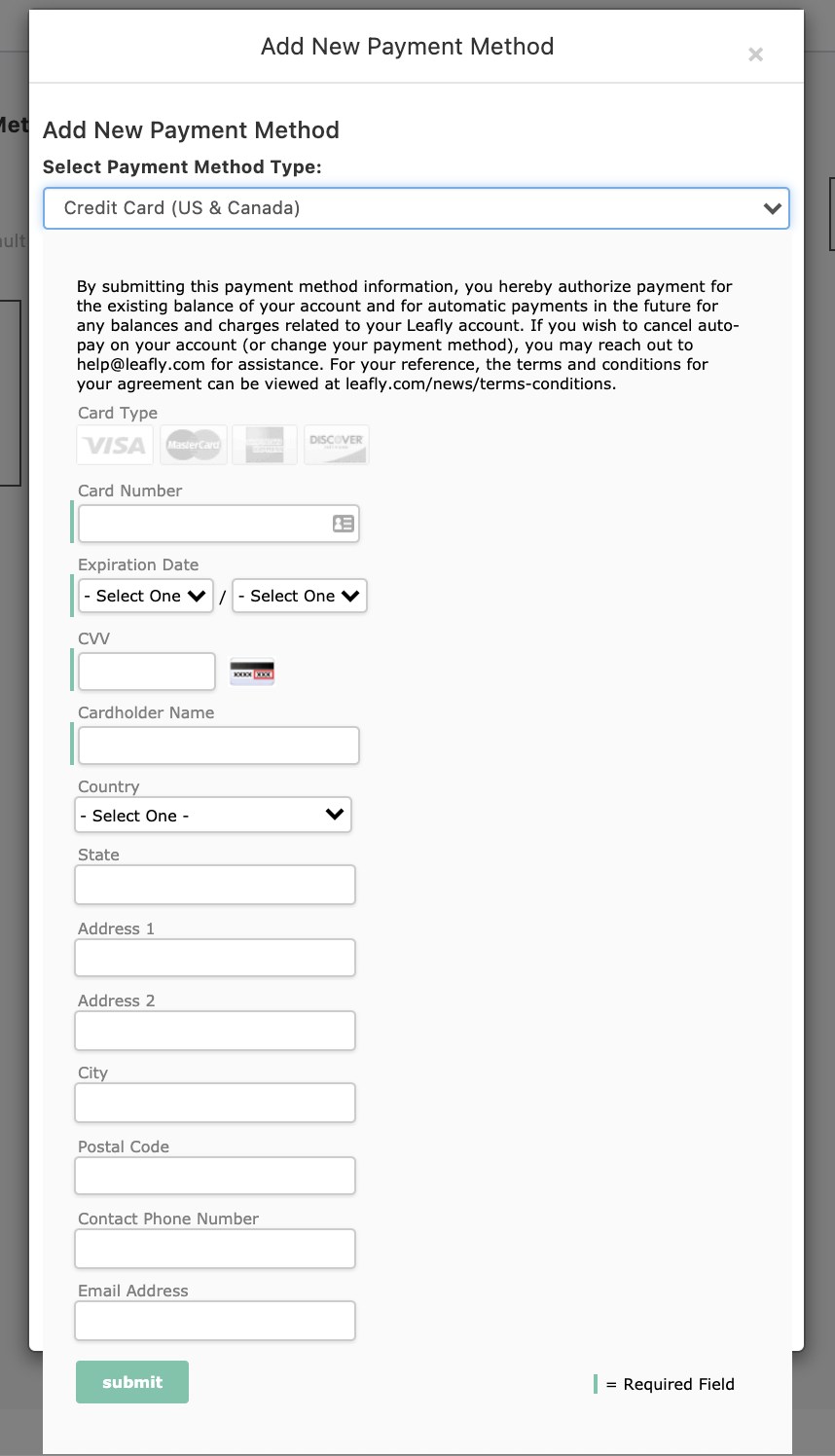 For any issues or concerns, we kindly request that you contact our support team at help@leafly.com. They will be more than happy to assist you in resolving any problems you may encounter.