With the launch of the new Menu Manager, Leafly has decided to bring back a favorite - printable menus.
To print a copy of your menu, first log into your Leafly Biz account and complete the following steps:
Select 'Menu'
Select the ellipses in the top right corner
Select 'Create Printable Menu'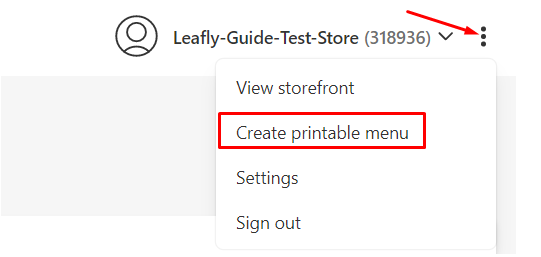 The printable menu is in 8.5" x 11" Letter format and works well on most standard printers.
There are several new options available:
The option to display the date on the printed menu
The option to select which categories you would like on the printed menu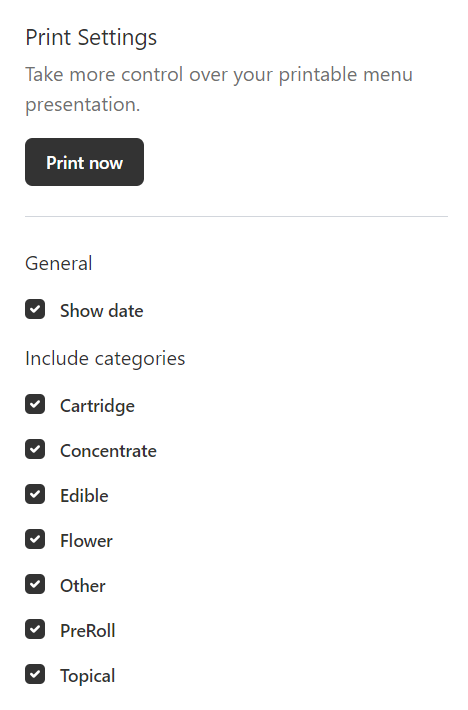 For additional assistance or questions, please use our Request Form to contact our Support Team. Please visit our Knowledge Base for helpful hints and tips.