To view how your menu is currently being presented to shoppers, follow these steps:
From within the Menu Manager screen in Leafly Biz, select the drop-down arrow in the upper right-hand corner next to your current location name
Select the 'View storefront' option
A new tab will open in your web browser, which will display your storefront listing.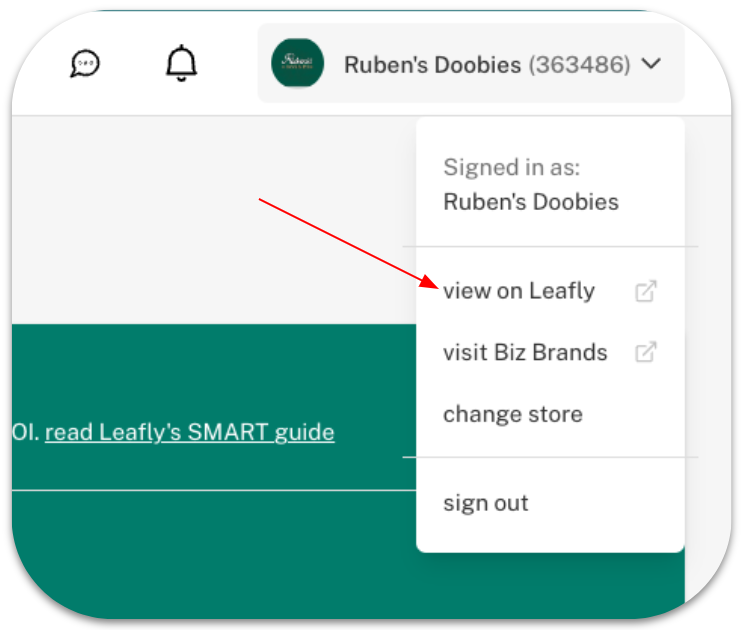 For any issues or concerns, we kindly request that you contact our support team at help@leafly.com. They will be more than happy to assist you in resolving any problems you may encounter.