This article covers the importance of brand linking and the steps you can take to ensure your menu products are linked to brands in our Leafly database.
What is Brand Linking?
People research products from brands on Leafly 24 hours a day. Locations can drive more traffic and orders from site users looking for products by linking brands in our database to menu items.
When a consumer uses Google or Leafly to search for a brand, if you have their products on your menu, your location will appear.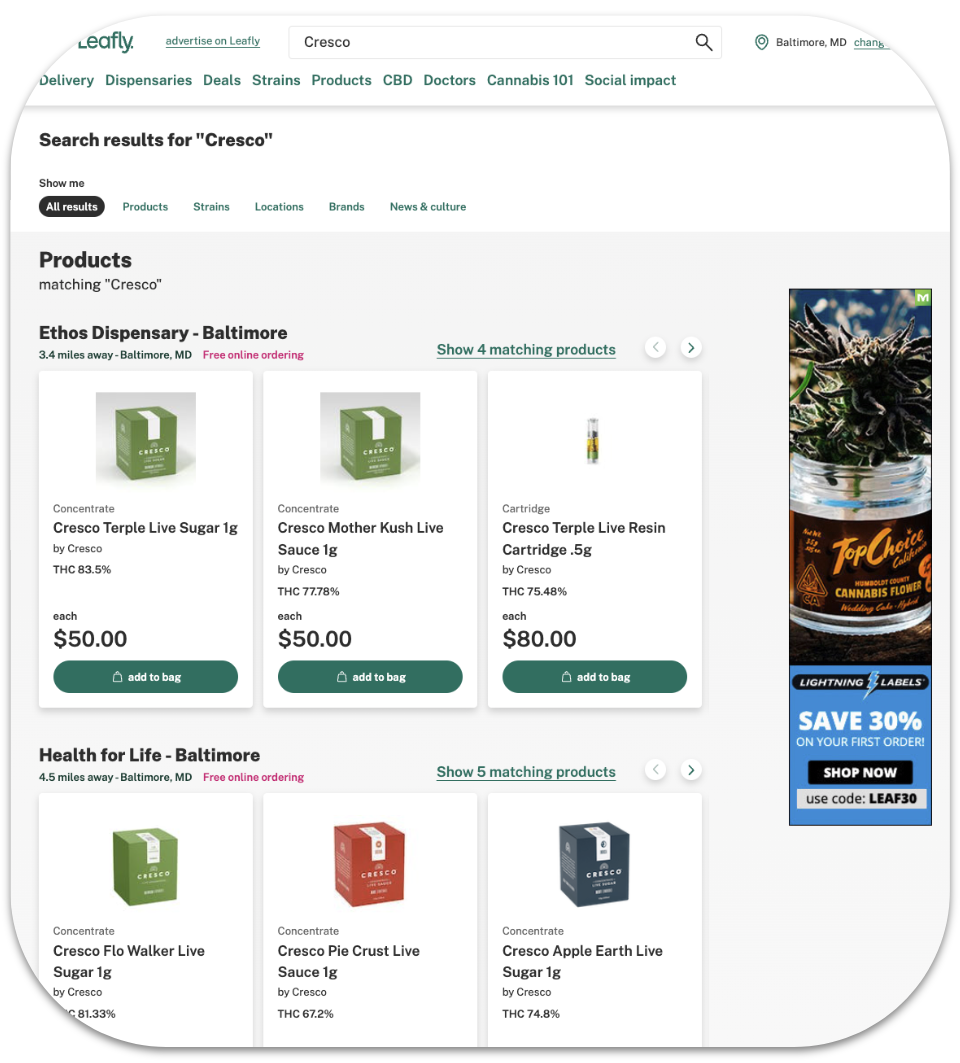 When viewing a Brand Profile on Leafly, users can also see your location appear: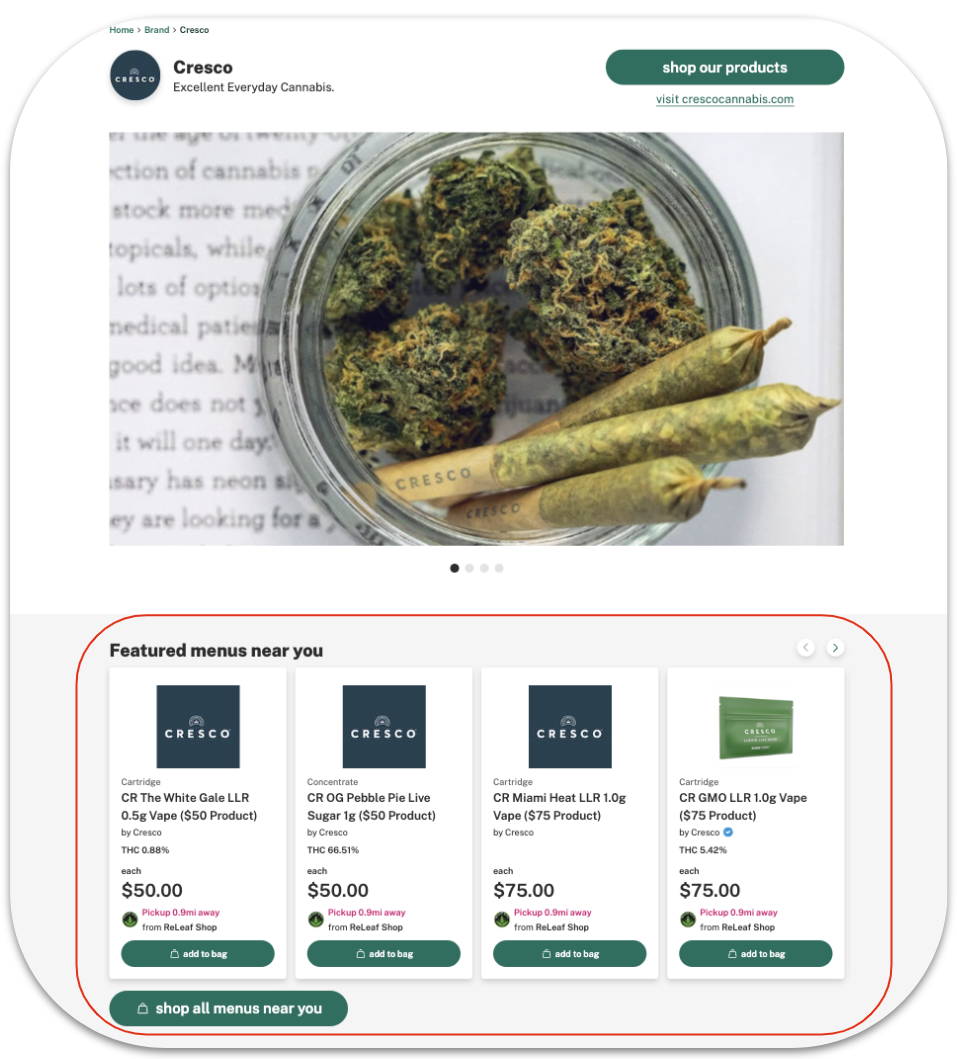 Brand linking can be done in one of two ways: Manually or through your current POS integration. Some POS providers seamlessly transfer strain data to Leafly Biz. If yours doesn't, you'll need to manually select the brand for each item.
If you are currently POS connected, you can check out more details about your specific integration found in our POS guides here: Point of Sale Guides
Verifying your brand data
1. Accessing your Menu Manager
To get started:
Log into your Leafly Biz Dashboard
From the left-side panel, click the Menu option
Click on Menu Manager from the drop-down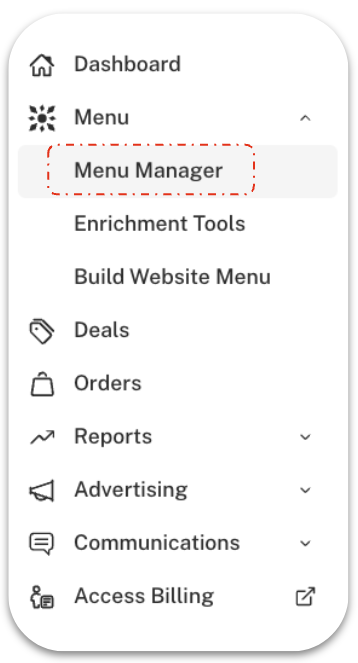 2. Confirming missing brand data on your menu
Once inside your Leafly Menu Manager, you can check to see what menu items are missing brand data by accessing the Menu filter.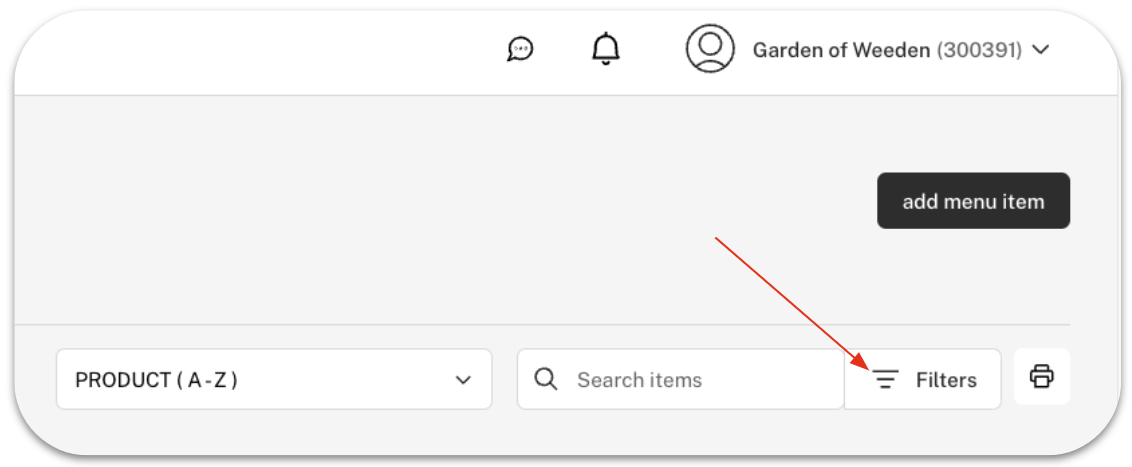 Underneath the Incomplete Item Data, use the checkbox next to the 'No Brand Name' option. If you do not see this, then all your menu items have brands linked to them: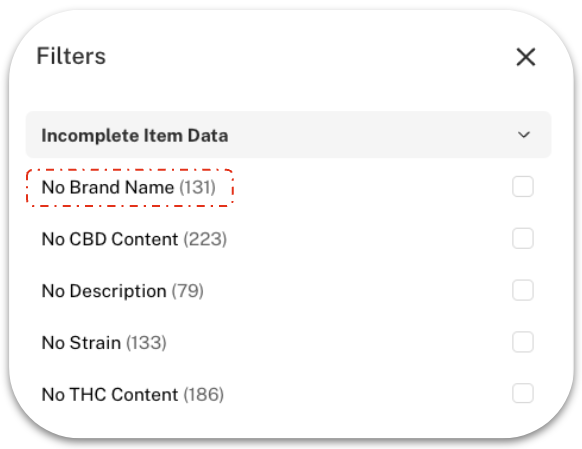 When selecting this option, it will automatically filter your menu manager to display only items that do not have brand data attached to them.
You can learn more about our Menu Manager filter options here: Learn More - Menu Manager filters and item sorting
3. Confirming if menu items have correct brand data
Once inside your Leafly Menu Manager, you can check to see what brands are linked to your menu items. In addition, you will be able to see if incorrect data is sent or if the strain has incorrect brand information added. You can start off by accessing the Menu filter.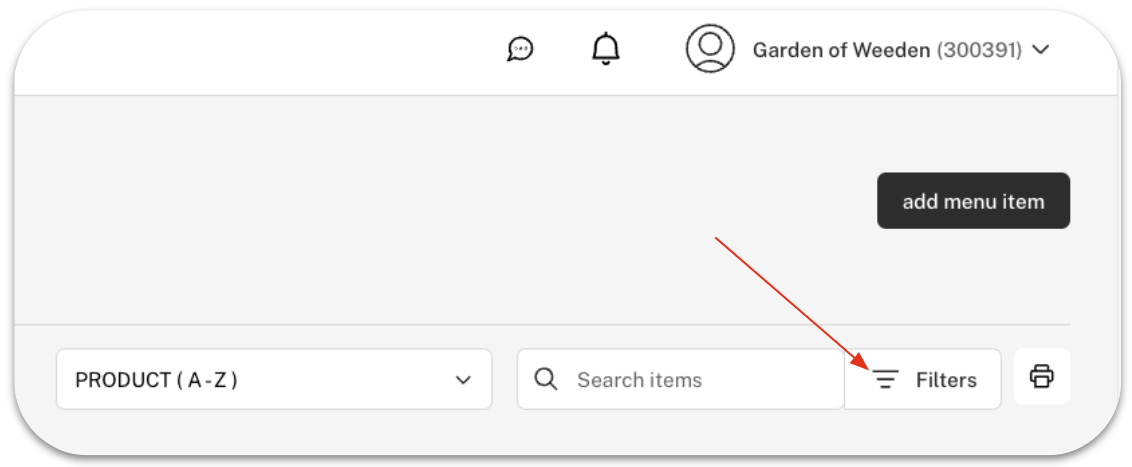 Clicking on the 'Brand Name' option from the Filters menu will expand. From there, you can scroll through the list of strain names and locate the menu items in Menu Manager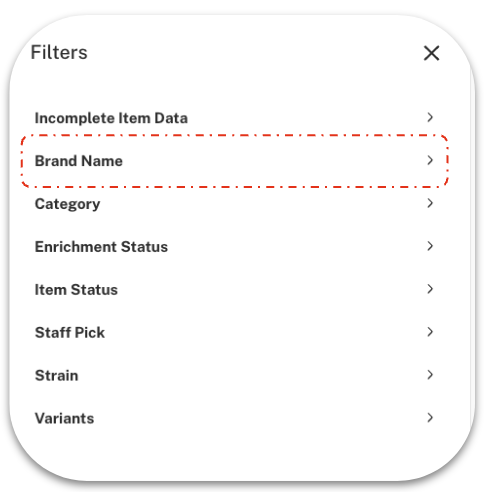 Adding Brand Data to your menu items
Scroll, filter, or search to locate the menu item you need to update. To get started, click on the menu item. Doing so will open up the item editing overlay and you can find the 'brand name field':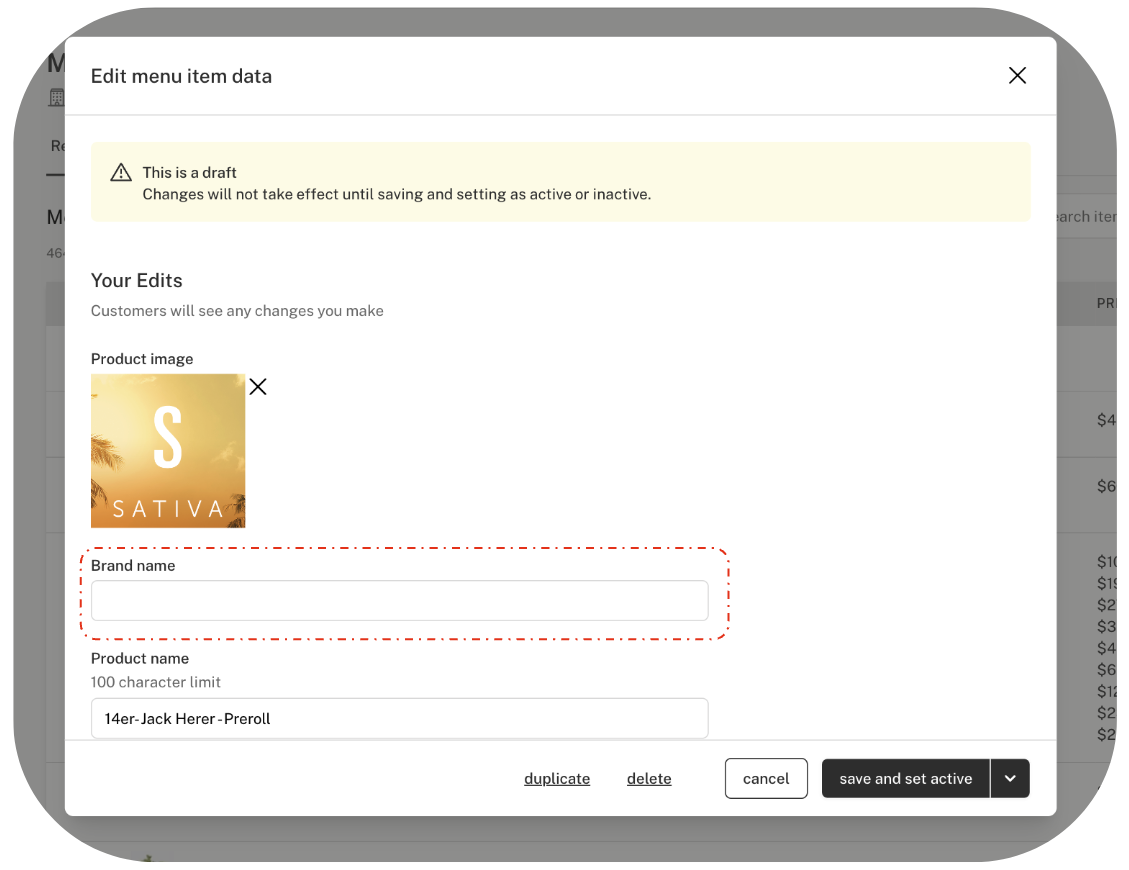 On this overlay, type the brand name in the strain field. You will see that the Leafly Menu Manager will generate some results. To link this product to the brand, click on the result: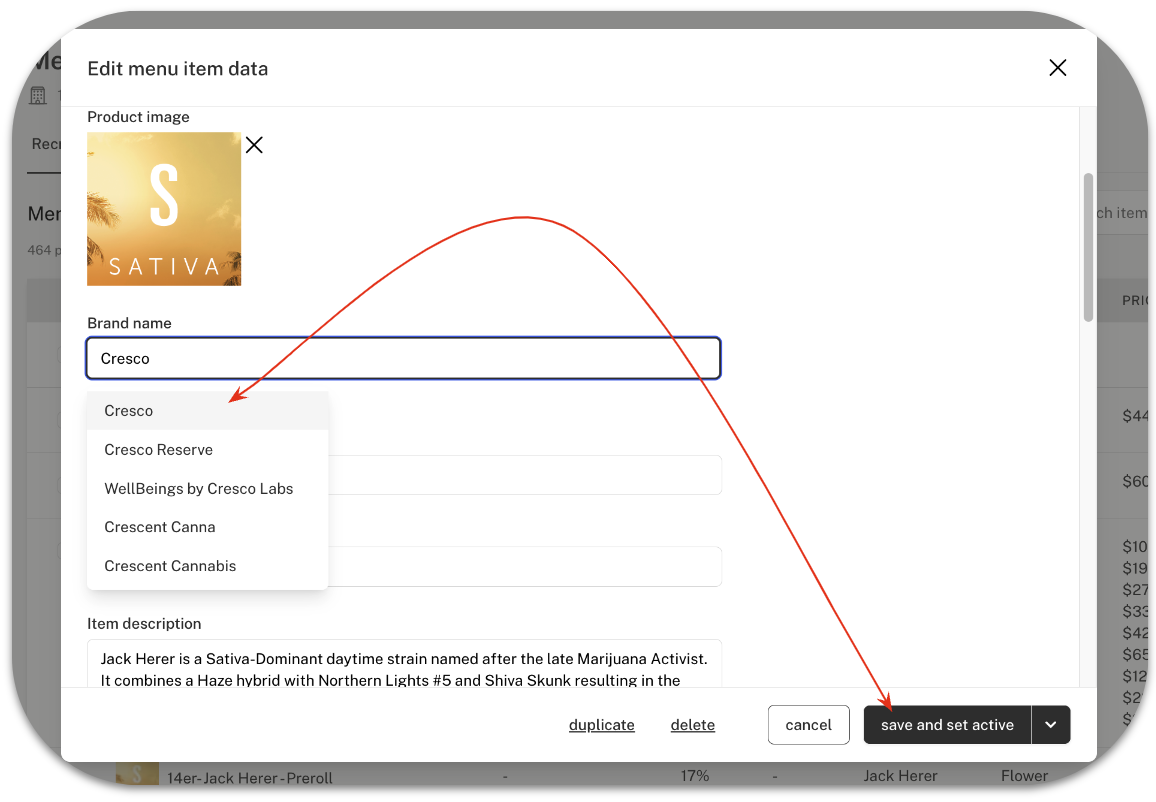 If the brand cannot be found in our system, you can still add the brand by clicking on the option that says 'No brand to link to right now'. After adding the brand data, click on the 'save and set active button' so the changes do apply to that item