Make sure your phone number is up to date on Leafly. Just a quick tip to help make your online ordering experience on Leafly even better. It's always a good idea to keep your phone number updated on your Leafly User Account. That way, if the dispensary needs to reach you for any reason, they can do so easily. Updating your phone number is really simple, whether you're using the web browser or the Leafly app. Just make sure to keep your contact info current and you'll be all set!
Follow these steps to update:
Using Web Browser:
Open up www.leafly.com
Select the Menu icon (three horizontal bars) in the top left corner

Click on your Account Name to access your Leafly User Account Settings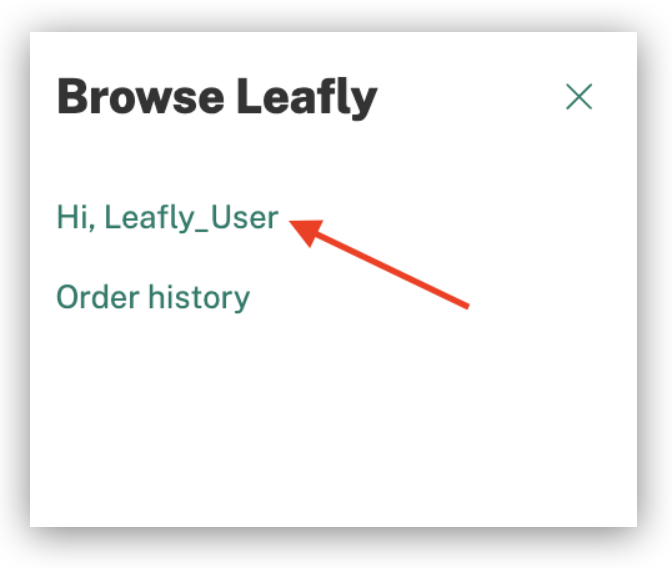 Once you are in your Leafly User Account Settings:
Select 'Edit profile'
Make the changes to the 'Mobile' field
After updating your email, select the yellow 'save' button at the bottom of the page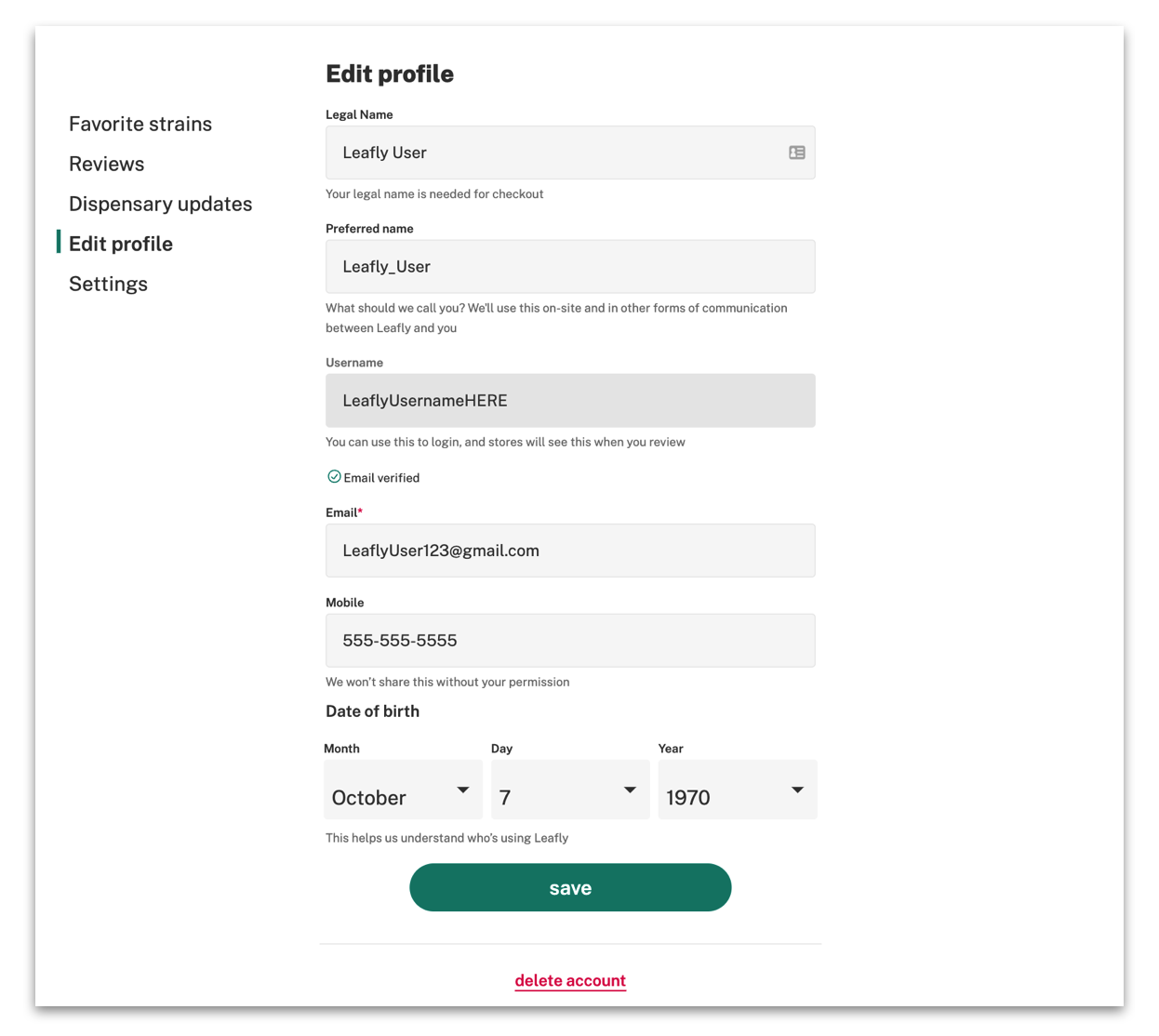 Leafly App:
Open up the Leafly app
Click on 'More' at the bottom of the app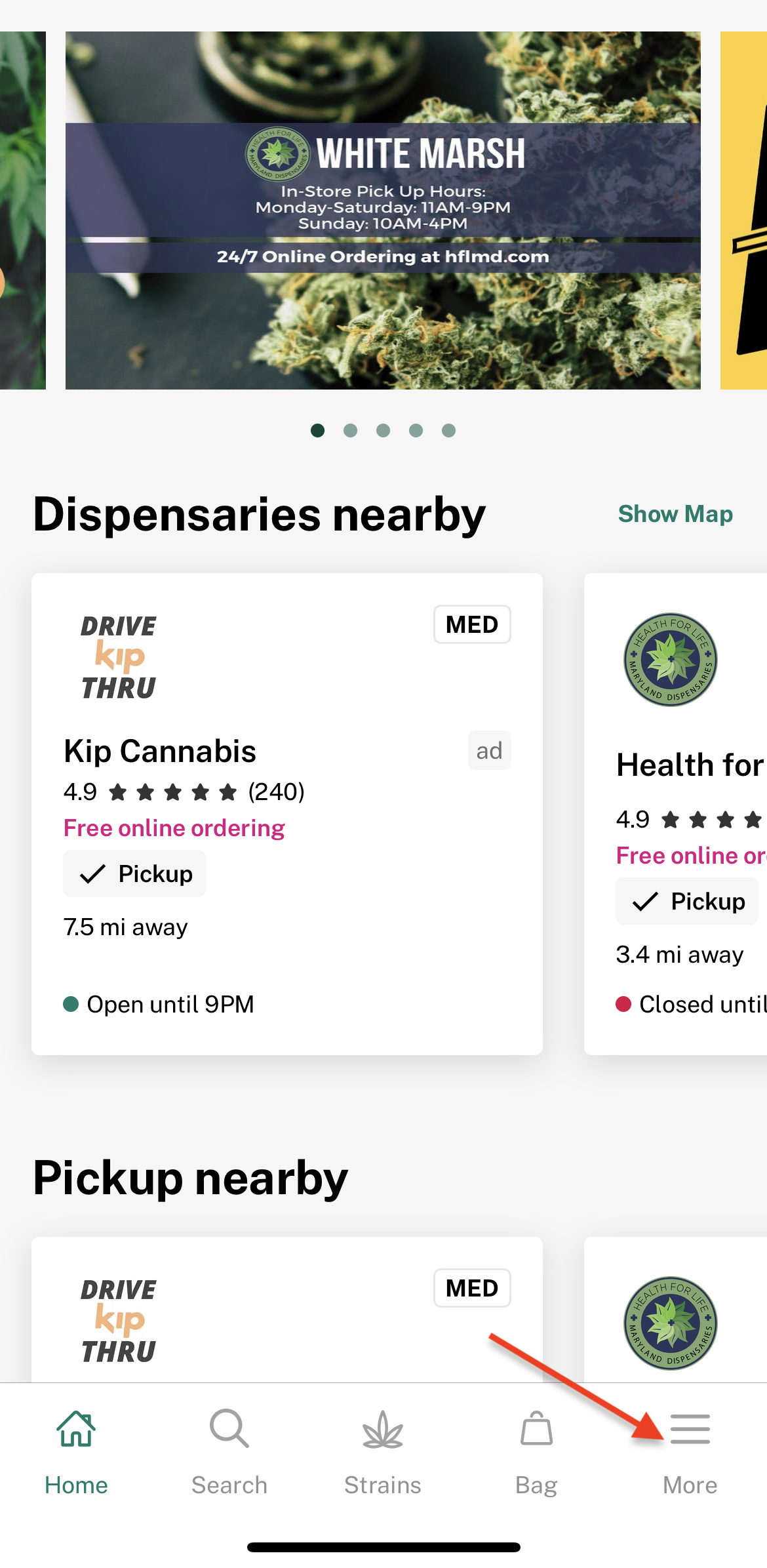 Once the side panel opens, click on 'Account'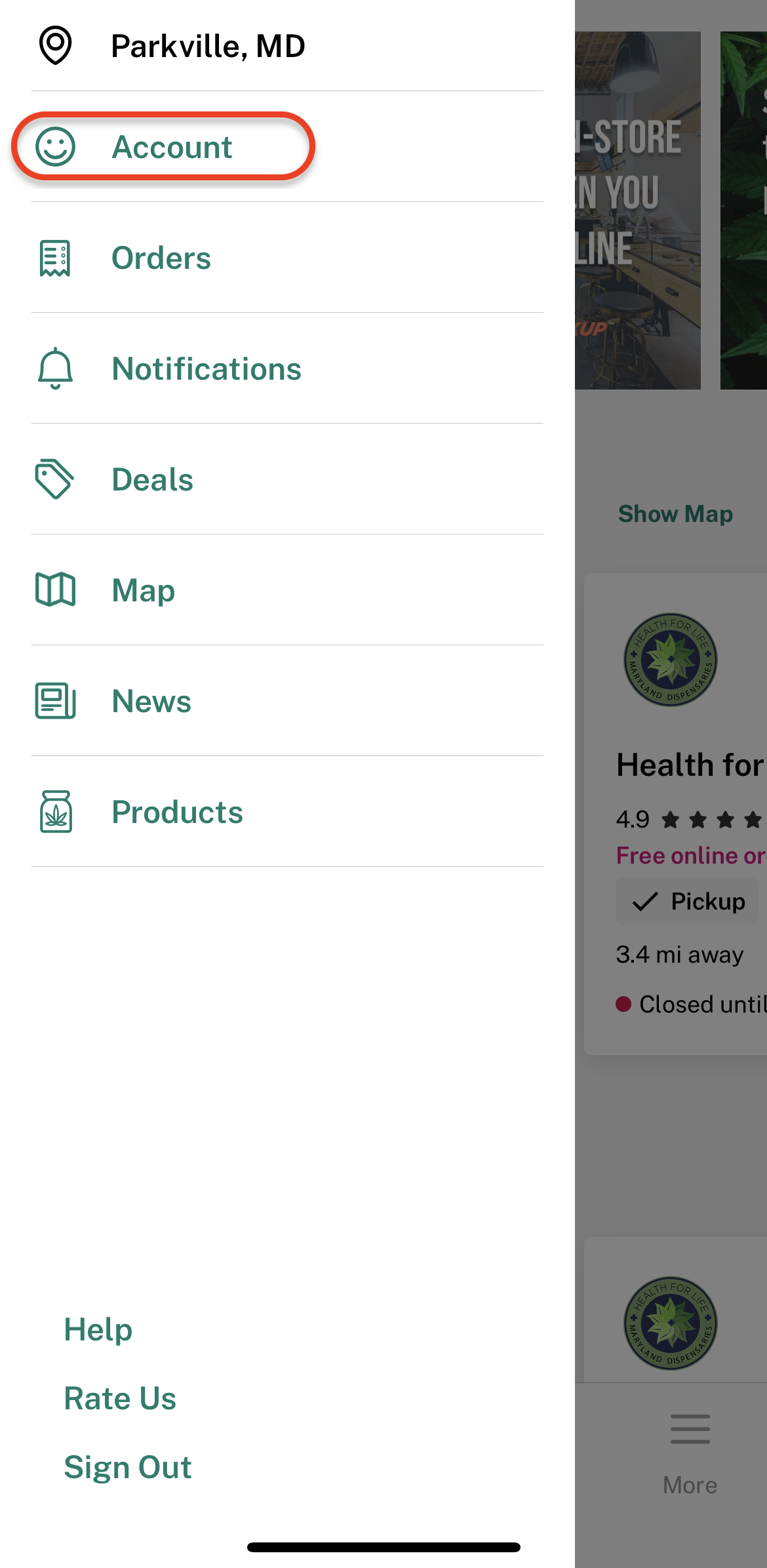 Click on the cogwheel icon, to enter your account details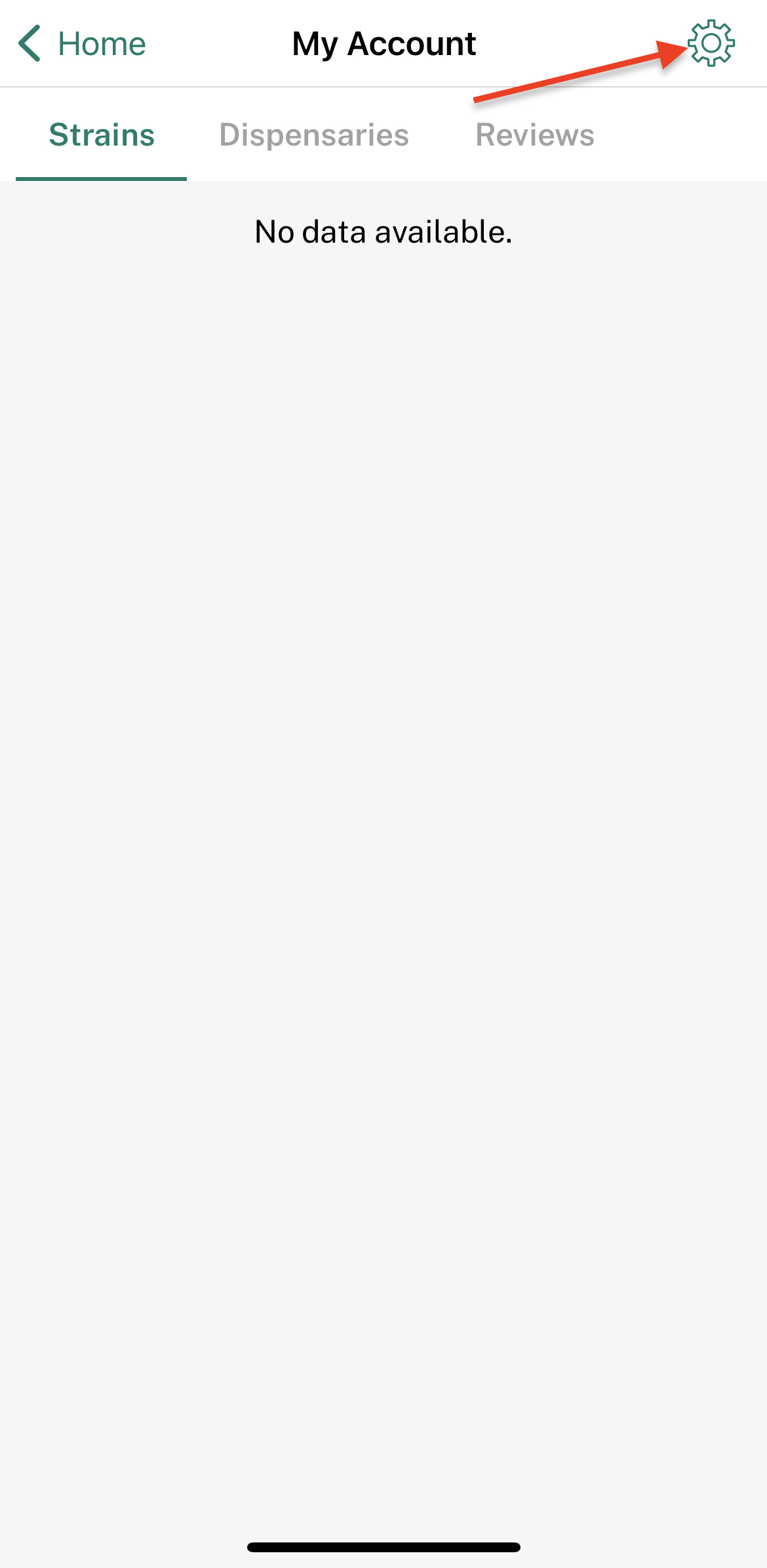 Once inside your account details, update your phone number in the mobile field and click save: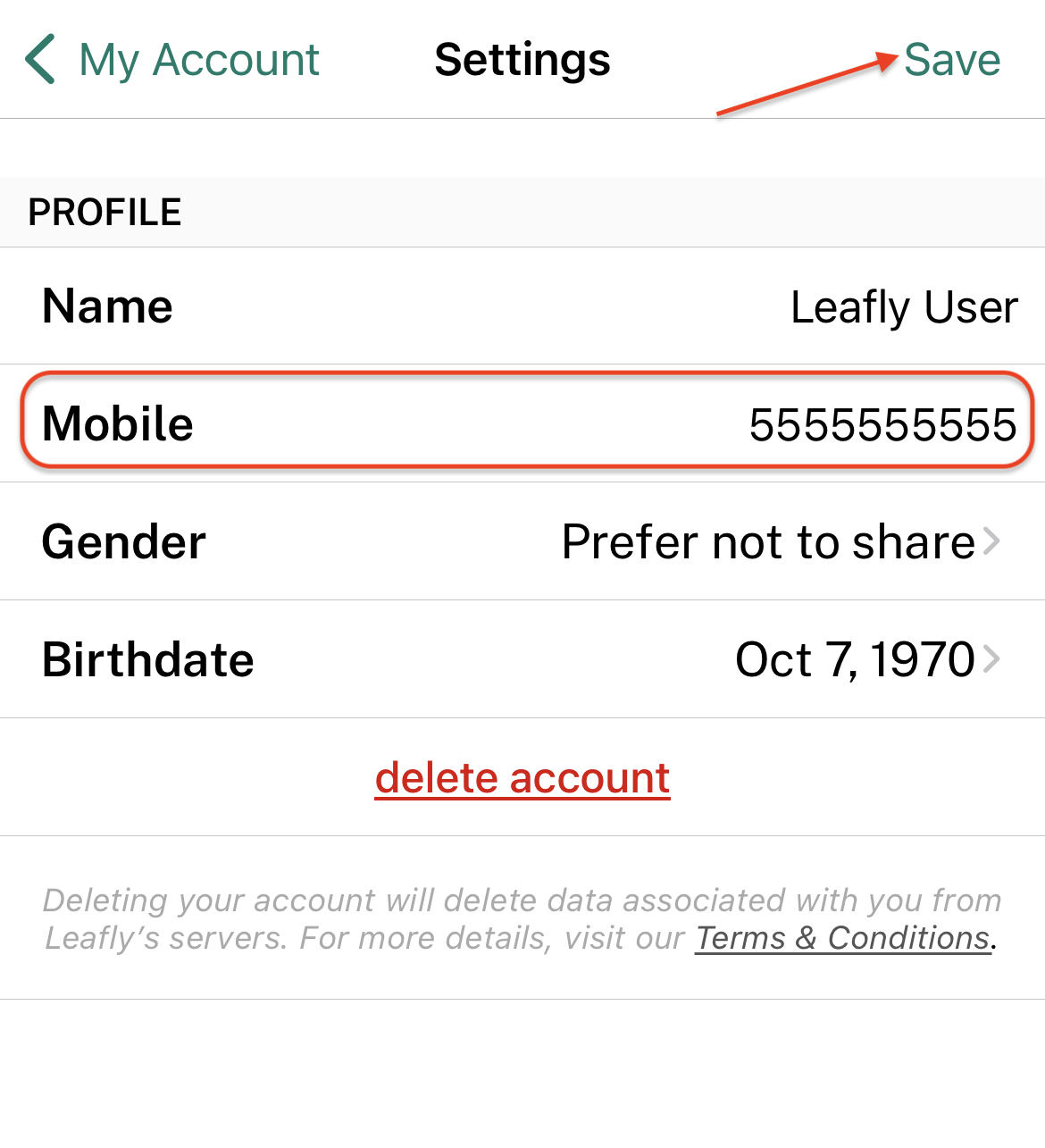 If you experience any issues and need further assistance, please reach out to our Customer Support team at customersupport@leafly.com.