This article details how to update your default location on Leafly - either on your web browser or your Leafly app. Updating your default location will provide you with accurate results of dispensary listings near you and product offerings near your location.
How to update on: Web Browser
Open up www.leafly.com
At the top right of the Leafly homepage, you will see your current location and the option to change.
Select the 'change' hyperlink:

A side panel will open for you to use your exact location, or you can enter your location manually by either zip code or city/state.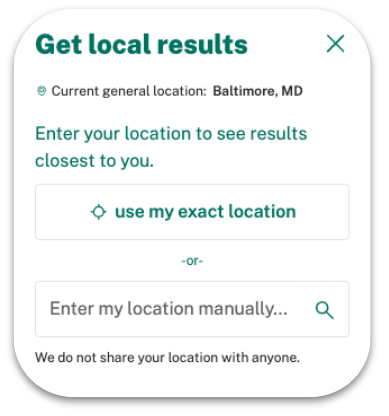 How to update on the Leafly App:
Open your Leafly app
Select the 'More' option at the bottom right-hand corner of the app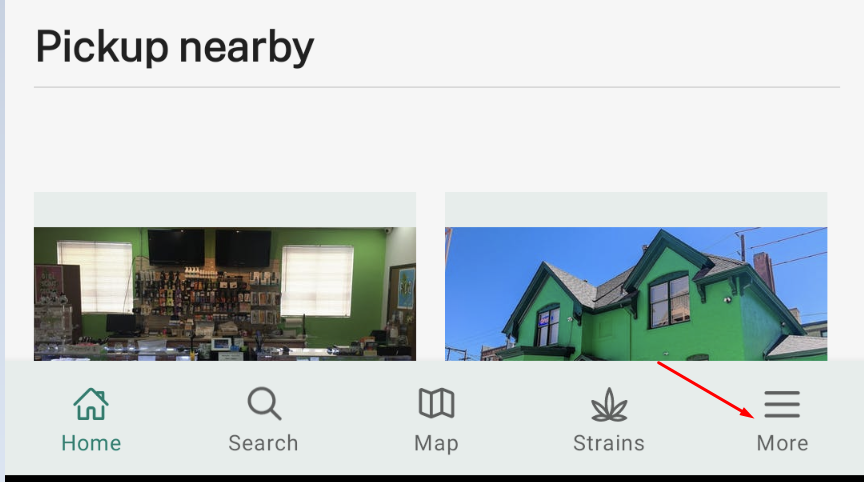 When the side navigation panel opens, click on the location option at the top.
You can use your current location, or you can search by city/state/zip code.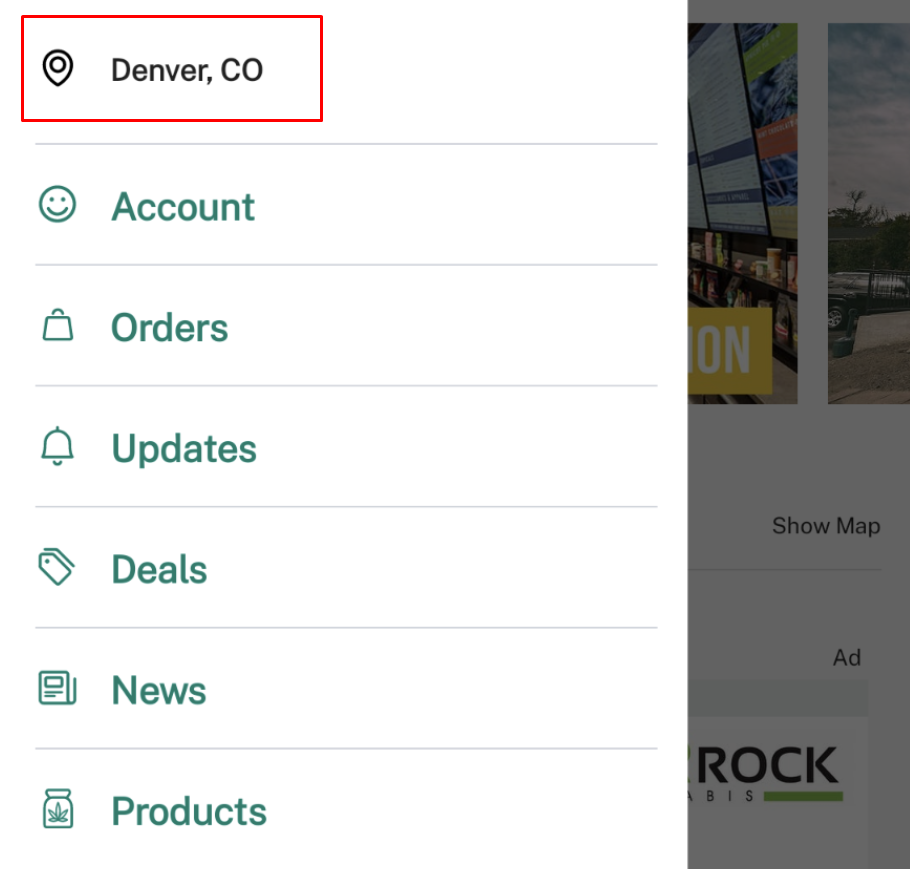 Optional: Turn on Location Services to better customize your experience by finding dispensaries and special offers near you!