Join Leafly today! By creating an account, you can keep your favorite strains and dispensaries in one place and get notified about the best local deals. Plus, having an account makes it easy to keep track of any orders you make online with dispensaries.
In this guide, we'll walk you through the steps to set up your user account, whether you're on your web browser or using the Leafly app. It's easy and we're here to help!
🖥️ Account Creation: Web Browser
Navigate to www.leafly.com to get started!
Click the Menu icon (three horizontal bars) at the top of the Leafly homepage.

When the navigation side panel appears, select Create account. You will be redirected to a signup page.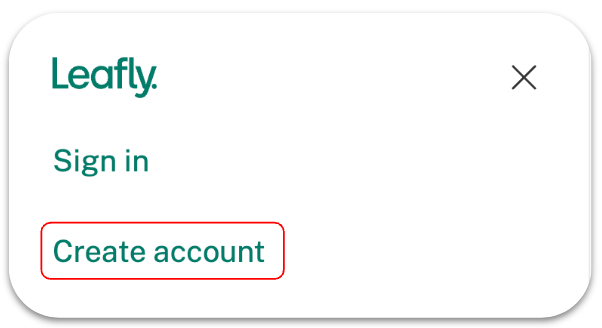 On the signup page, enter the email and password you wish to use and read and agree to Leafly Terms of Use. After doing so, select create account.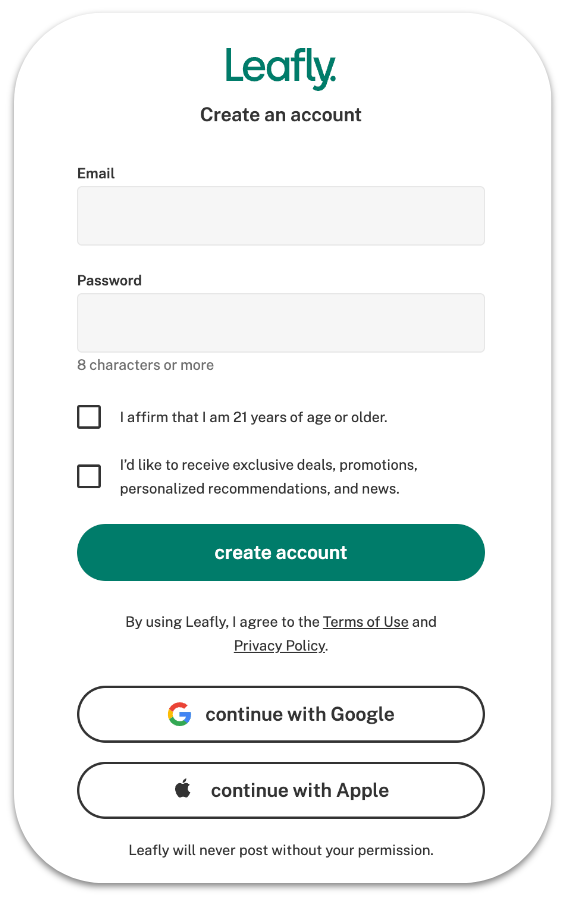 📱 Account Creation: App
Open up the Leafly app on your phone
Click on the More option found at the bottom of the app
Select Sign Up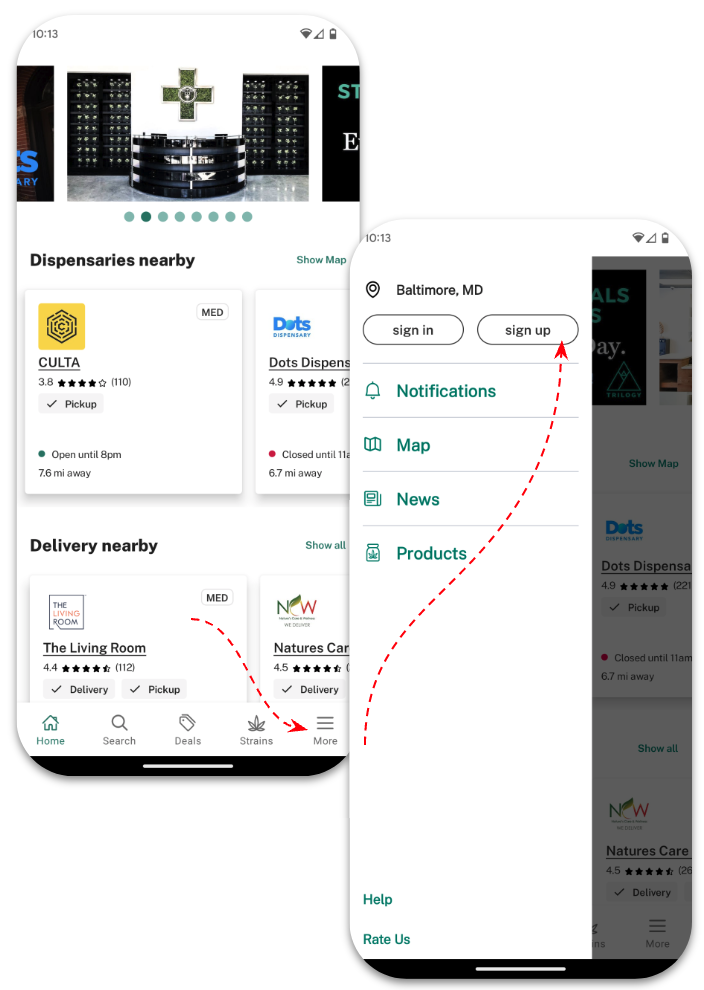 You will be redirected to a web browser within your app to complete the signup.
On the signup page, enter the email and password you wish to use and read and agree to Leafly Terms of Use. After doing so, select create account.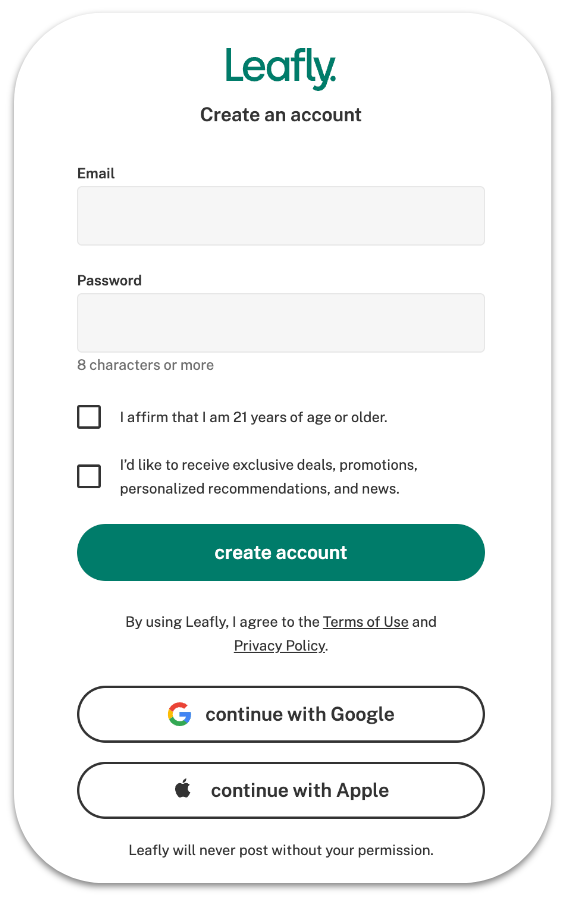 For any issues or concerns, we kindly request that you contact our support team at customersupport@leafly.com. They will be more than happy to assist you in resolving any problems you may encounter.