If you feel that a review violates Leafly's Terms of Service (Section 6.1) you can dispute the review by first, logging into Leafly Biz and selecting the Reviews tab, you will then see a Dispute button next to each review. Please provide the Moderation team with as much information on the violation as possible for investigation.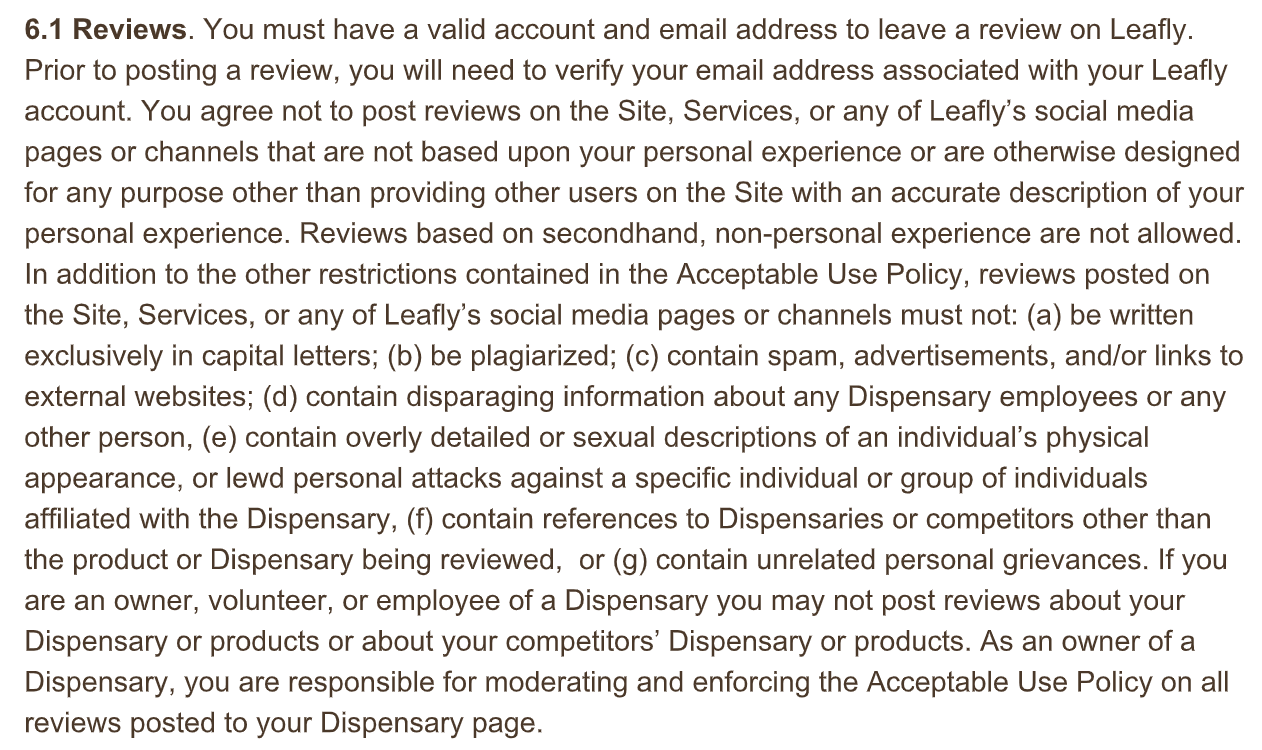 No matter the outcome, they will send you an email to let you know if the review will be left on the site or removed from the site.


If you have additional questions or concerns regarding review policy and protocol, please use our Request Form to contact our Support Team.