If you are looking to change your email preferences for Leafly communication or to unsubscribe from our communications, navigate to the bottom of the most recent email communication you have received from Leafly. There will be 2 options: Unsubscribe and manage email subscriptions. As a reminder, changes can take up to 48 hours to appear on your communication preferences.

Clicking the Unsubscribe will redirect you to a page, which will notify you that you have been removed from our mailing list: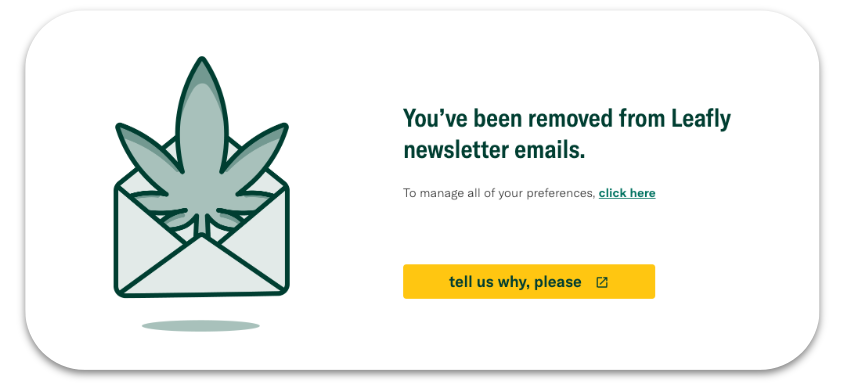 Clicking the manage email subscriptions will redirect you to a page where you can control the types of communications you will receive from Leafly. After making any changes, select the save button.
For any issues or concerns, we kindly request that you contact our support team at customersupport@leafly.com. They will be more than happy to assist you in resolving any problems you may encounter.