If you are looking to change your email preferences for Leafly communication or to unsubscribe from our communications, you can manage this by clicking the "Manage email preferences" at the bottom of the email you've received. This will take you to a page where you can view all emails that you are subscribed to.

To be immediately unsubscribed, simply click "Unsubscribe from all" located at the bottom of the page. Please be sure to select the yellow 'save' button at the bottom of the page for these changes to stick.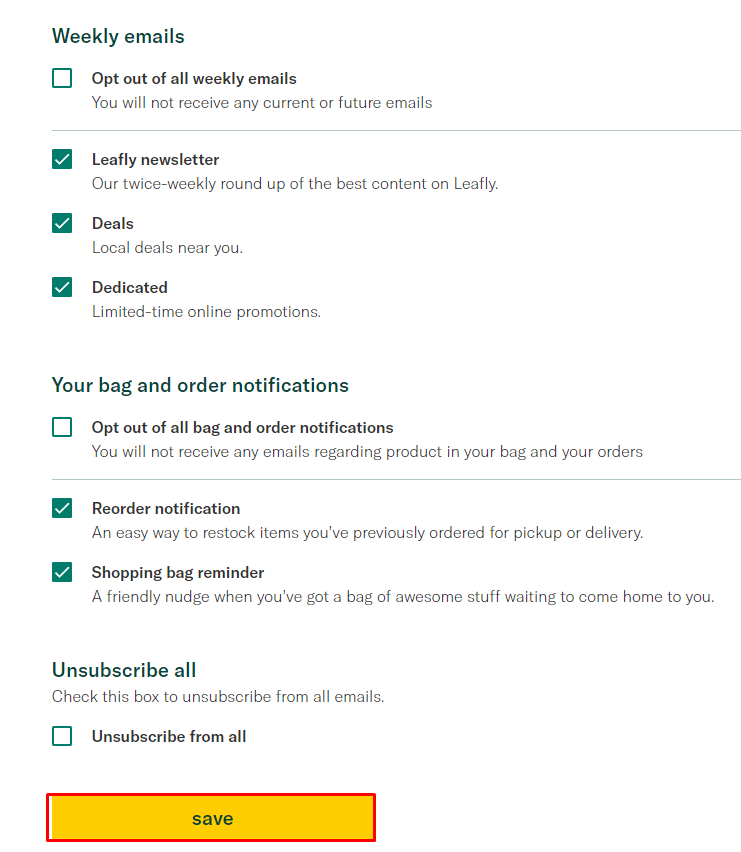 If you are still having trouble, you can reach out to our Support team at customersupport@leafly.com.