Leafly now has a self-service billing portal where you can pay your current and outstanding account balances, view your account history, view and download invoices, manage your payment methods and even view your subscription details.
Access to the billing portal is only granted to the billing admin assigned for your location. Billing information is sensitive and we want to make sure the correct contacts have access. Currently, the contact listed as the "Bill To" on the account will be granted this access.
Article overview:
Capabilities of the billing admin
The billing admin on your account will be granted additional permissions which are not granted to other account admins. The billing admin can perform the following:
Log into the Billing Portal

View Account History

View open/closed Invoices

View Payment History

View Outstanding Balance

Process full or partial Payments

Add/remove Payment Methods

View active Subscriptions

Manage default payment method
Accessing your Billing Portal
Step 1: Accept your Portal Invitation and set your password
If you already have Leafly Biz access, please skip to Step 2.

In order to access the Billing Portal, you must first log into the Leafly Business Platform. If you do not yet have Leafly Business access, it will be granted when you receive billing access.
Leafly Biz Invitation Email
From: noreply@leafly.com
Subject: Welcome to Leafly Biz!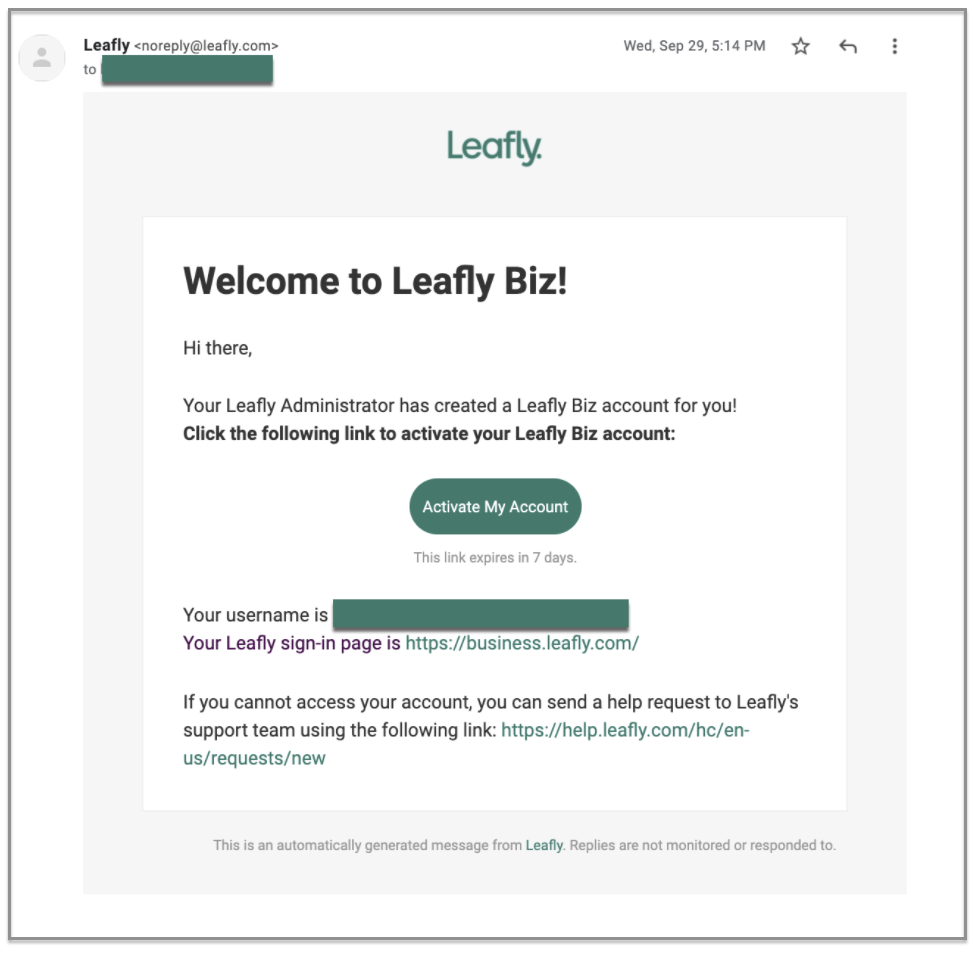 Step 2: Logging into your Billing Portal
Accessing the Portal from the Biz Dashboard
Open up your Leafly Biz Dashboard

From the left-side panel, click on 'Access billing'. This opens up your billing portal: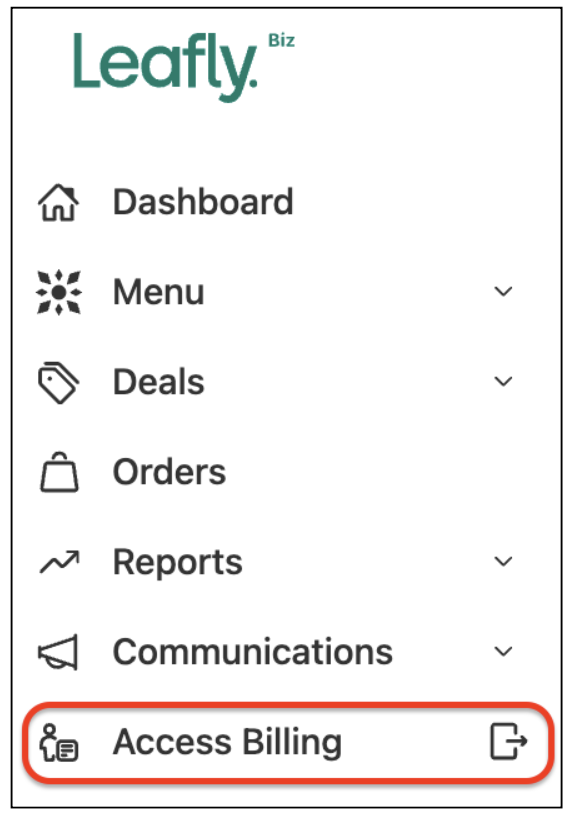 For any issues or concerns, we kindly request that you contact our support team at help@leafly.com. They will be more than happy to assist you in resolving any problems you may encounter.