If you are looking to disable online ordering, you will need to fill out a request to have this disabled. Once doing so, you will be contacted by a member of our Accounts Team to assist you further.
To request to disable, follow these steps:
Log into your Leafly Biz Dashboard
From the left-side panel, select 'Settings'
Click on 'Ordering'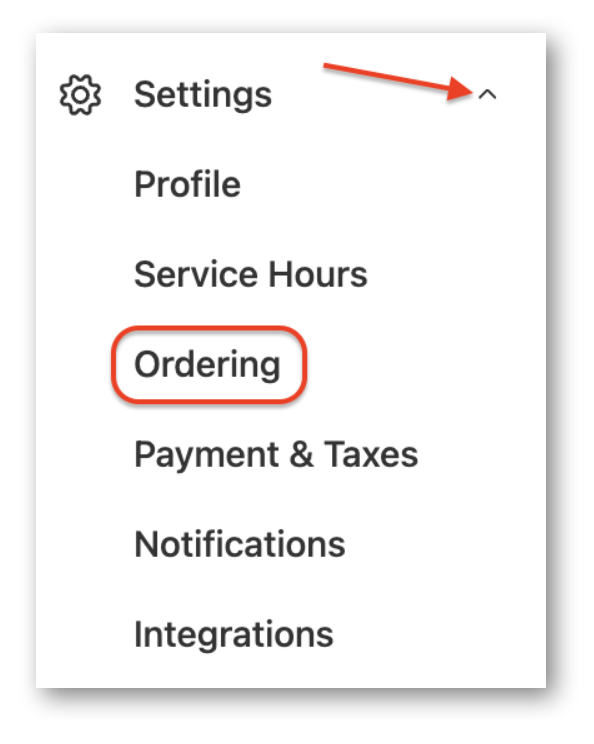 Once on this page, click on the 3 dots as shown below and select the 'Request to Disable' option that appears:

From here, you will be brought to a page that requires you to fill out a bit more information for our team. For the Ordering Deactivation Reason - you will have the following to choose from: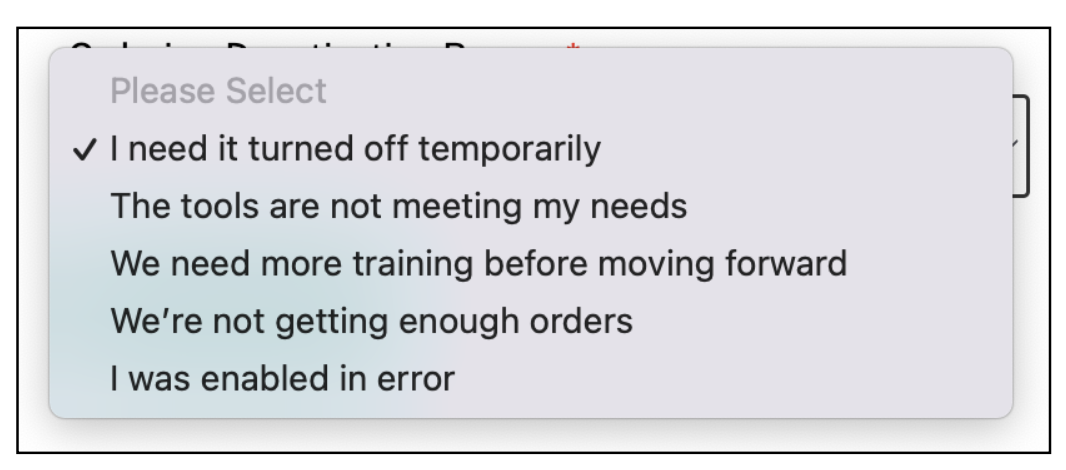 If you only need to turn off pickup briefly, we recommend doing this by changing your pickup hours, which you can do by following these instructions:
For any issues or concerns, we kindly request that you contact our support team at help@leafly.com. They will be more than happy to assist you in resolving any problems you may encounter.