Leafly has a chat functionality that allows you to contact a customer about their order while the order remains active (not yet completed or canceled). You can access the chat feature from your Leafly order dashboard, and communicate via real-time messages to customers to ensure a smooth experience.
To send a message, first log into your Leafly Biz Dashboard and complete these steps:
Select the 'Orders' tab

Once in the order dashboard, locate the order in question

Click on the order

Use the arrow to expand the order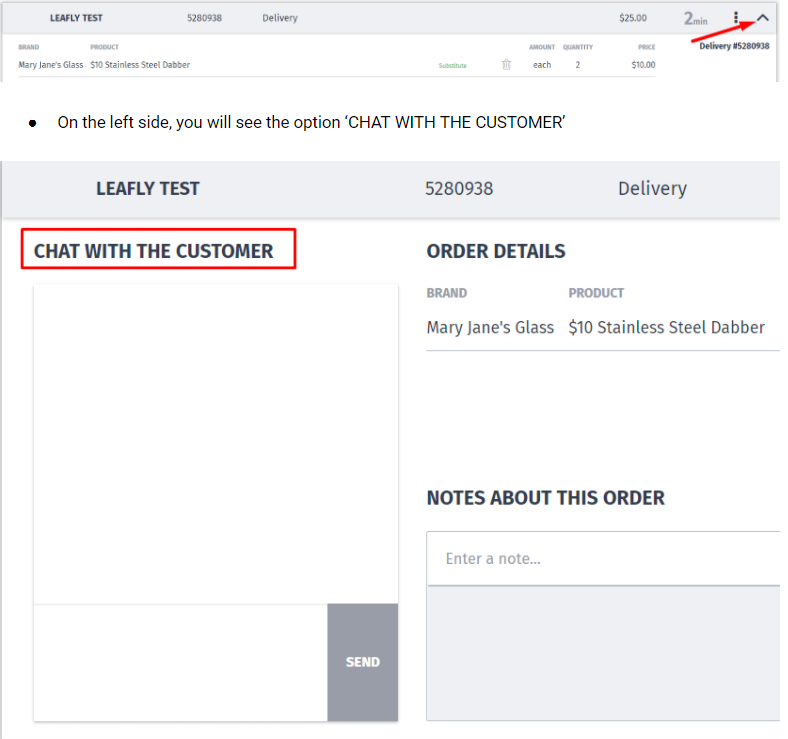 Here, you can send any chat message to the customer by using the text box. To send a message, hit the 'Send' button.
To see messages received from customers, select the 'orders' tab. Incoming messages from a customer will appear with a chat bubble icon directly on the order:

Real-time message preview:
Order Dashboard example: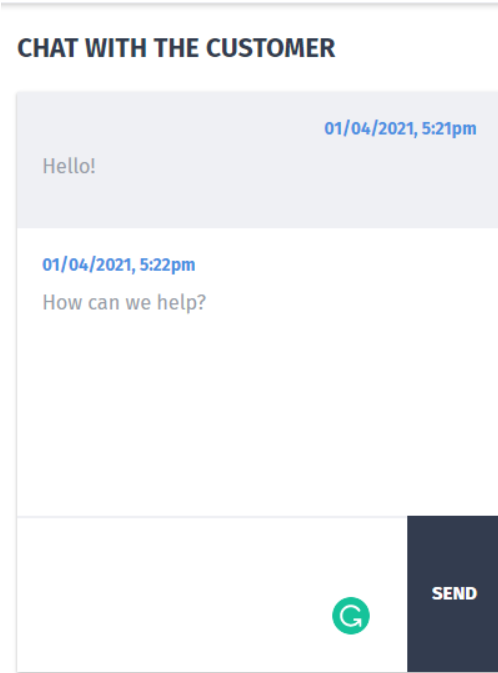 Customer view example: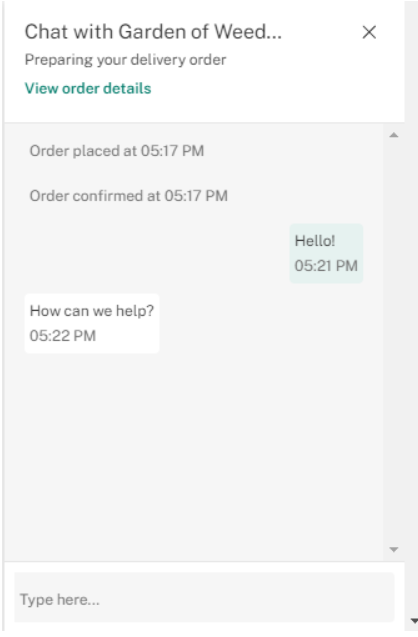 For additional assistance or questions, please use our Request Form to contact our Support Team. Please visit our Knowledge Base for helpful hints and tips.