Deleting items from the Menu Manager is only possible for those manually managing their menu. If you are syncing with a point of sale, you will need to make those changes within your point of sale system.
In order to delete any items, first, log into your Biz Dashboard and access your Leafly Menu Manager.
Within the Leafly Menu Manager, scroll or search to find the item you would like to remove. From there, you will want to follow these steps:
Select the menu item you wish you delete
When the editing overlay opens, at the bottom select the 'Delete' link: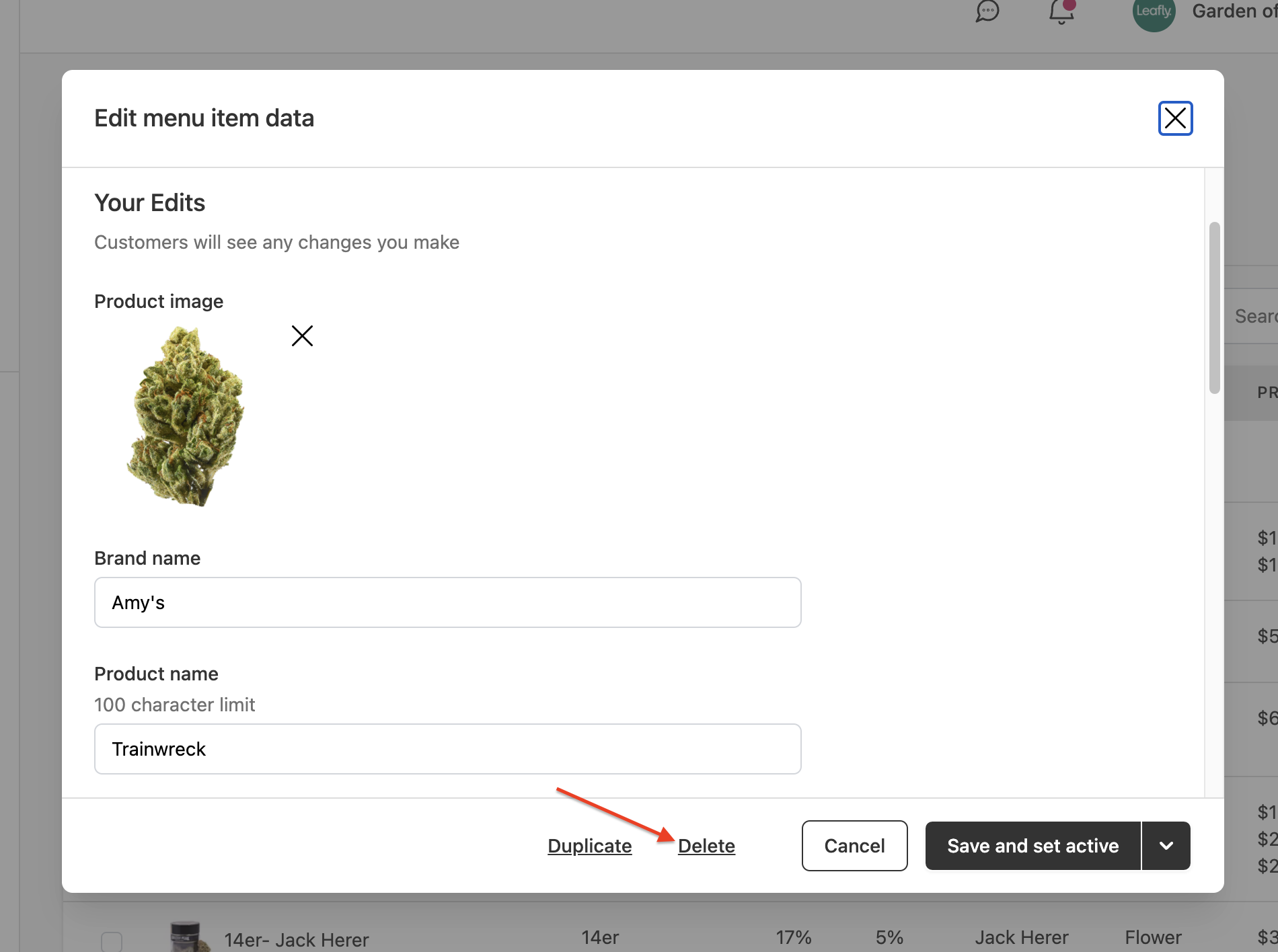 After selecting the delete hyperlink, the item will be removed from your menu. Note that this is a permanent action and cannot be undone.
If you do not want to delete the item, but only wish to make it not visible on Leafly.com, you can toggle the item to be 'Inactive'. This means it will just be hidden but not permanently removed from your menu.
You can learn more about making items inactive through this Help Desk article: Adding or Removing Items from the online ordering menu/Menu Manager


For additional assistance or questions, please use our Request Form to contact our Support Team. Please visit our Knowledge Base for helpful hints and tips.