Leafly doesn't currently support native text message order notifications, but you can use your phone carrier's email-to-SMS address to send our email alerts as text messages. Follow the steps below to enable text message notifications for new orders.
Note: Enabling text message notifications is not currently an approved Leafly feature, and depending on the type of mobile carrier - not all text messages will be sent. Since cannabis is illegal on the federal level and the federal government regulates carriers, carriers are prohibiting cannabis-related messaging content, and now cannabis-related companies.
Step 1
Find your carrier's email-to-SMS address. Replace the "number" part of the address with your 10-digit mobile phone number.
See below for a list of common addresses from US carriers:
Canadian carriers:
Step Two
When you have your email-to-SMS address ready to go, log into your Leafly Biz Dashboard:
Select the

'Settings'

option from your left-side panel

Click

'Notifications'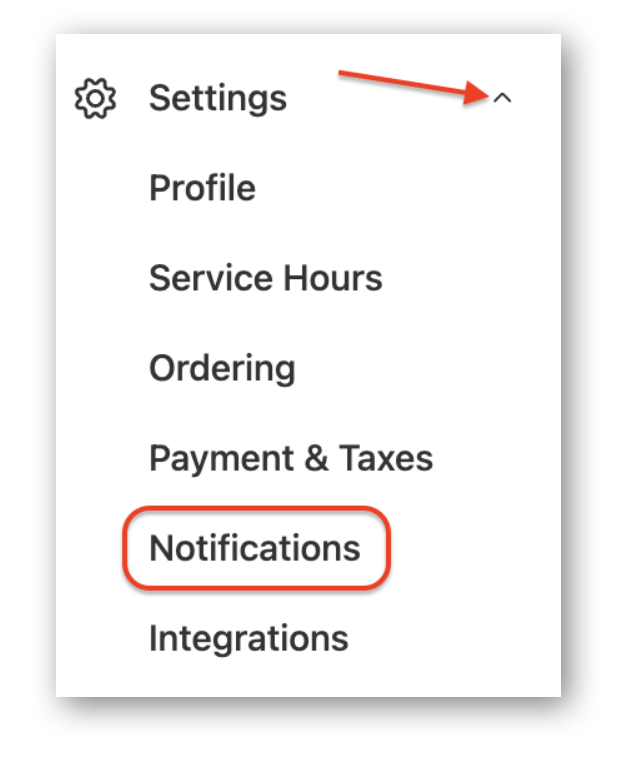 Once on the Notifications page, select the 'add employee' button

Input your email-to-SMS address as a recipient for order notifications

Check off which notification the user should receive. In this case, you will want to make sure that the 'New Order' option has been selected: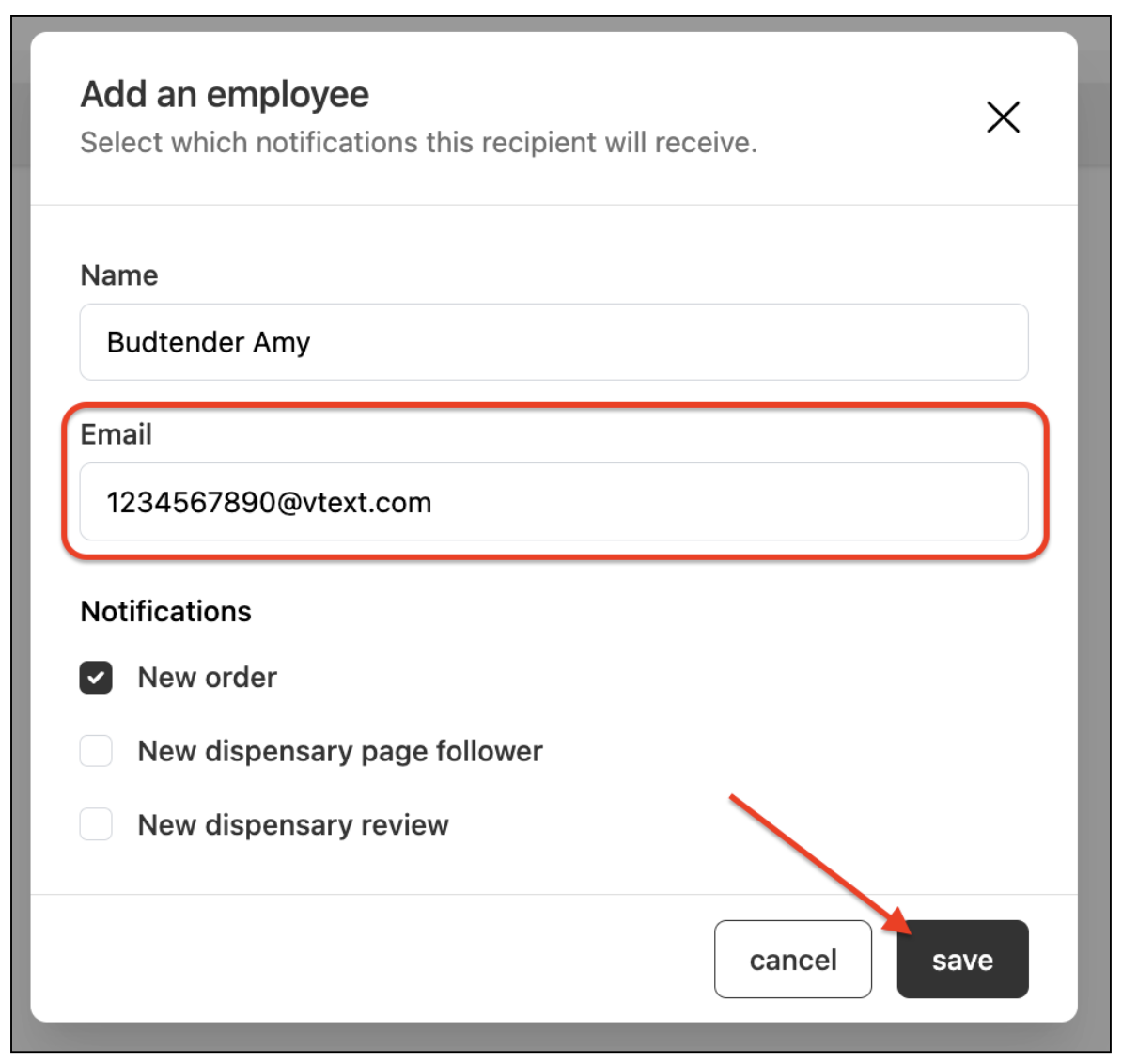 If you add any additional emails, be sure to hit the save button for changes to be reflected in your account. Please note: these text messages are simple alerts. For detailed order information and to process the order, please go to your Order Dashboard.
For additional assistance or questions, please use our Request Form to contact our Support Team. Please visit our Knowledge Base for helpful hints and tips.