Leafly doesn't currently support native text message order notifications, but you can use your phone carrier's email-to-SMS address to send our email alerts as text messages. Follow the steps below to enable text message notifications for new orders.
Step 1
Find your carrier's email-to-SMS address. Replace the "number" part of the address with your 10-digit mobile phone number.
See below for a list of common addresses from US carriers:
Canadian carriers:
Step Two
When you have your email-to-SMS address ready to go, log into your Leafly Biz Dashboard:
Select the

'Orders'

tab

Select

'Settings'

within the orders screen in the upper right corner

Head into the

'Order Notifications'

settings

Input your email-to-SMS address as a recipient for order notifications and hit save.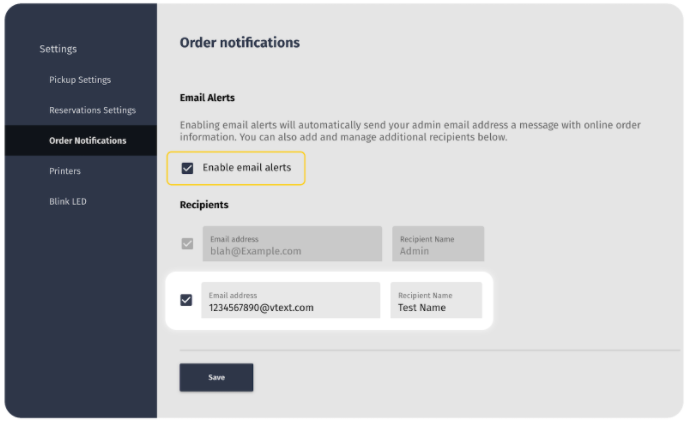 If you add any additional emails, be sure to hit the save button for changes to be reflected in your account. Please note: these text messages are simple alerts. For detailed order information and to process the order, please go to your Order Dashboard.
For additional assistance or questions, please use our Request Form to contact our Support Team. Please visit our Knowledge Base for helpful hints and tips.