Leafly retail partners can generate a QR code to direct customers to their listing, menu, reviews page, or any other Leafly page (such as strain or brand!)
This article covers the following:
Accessing your QR Codes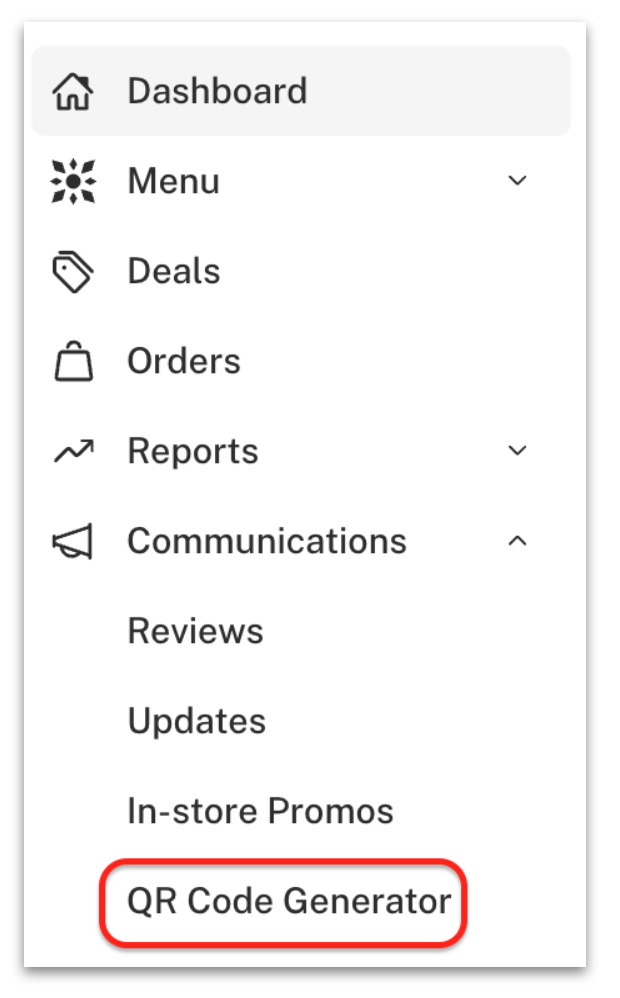 You will land on the page for creating QR codes for your location: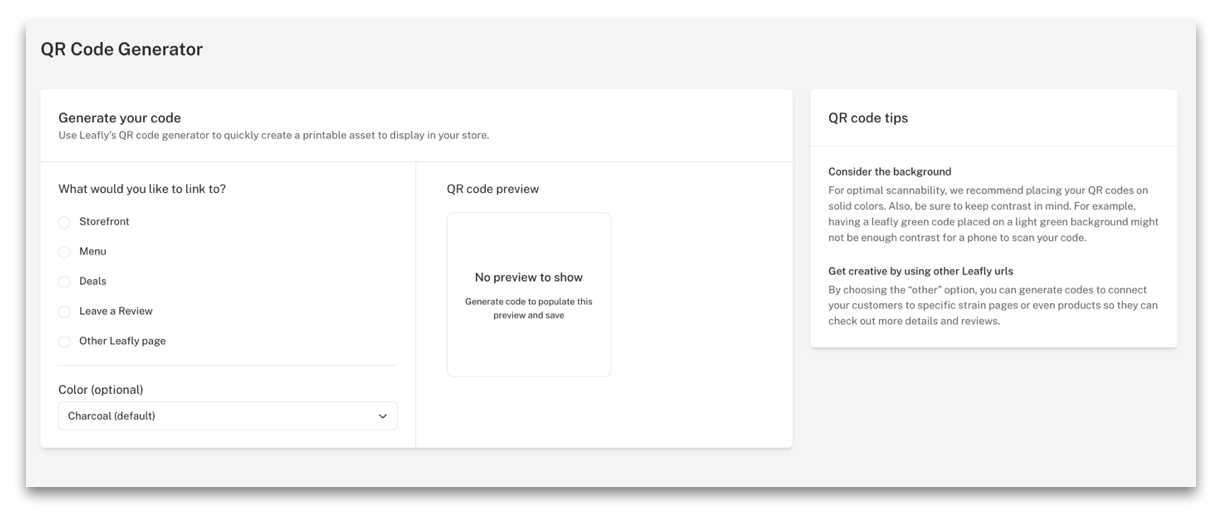 Options for Generating a QR Code
There are a few options to link your QR code to -
Your Leafly storefront listing
Your Leafly menu
Your Leafly Deals
An option to leave a review on Leafly
Other Leafly page (a field will appear to place the URL after selection)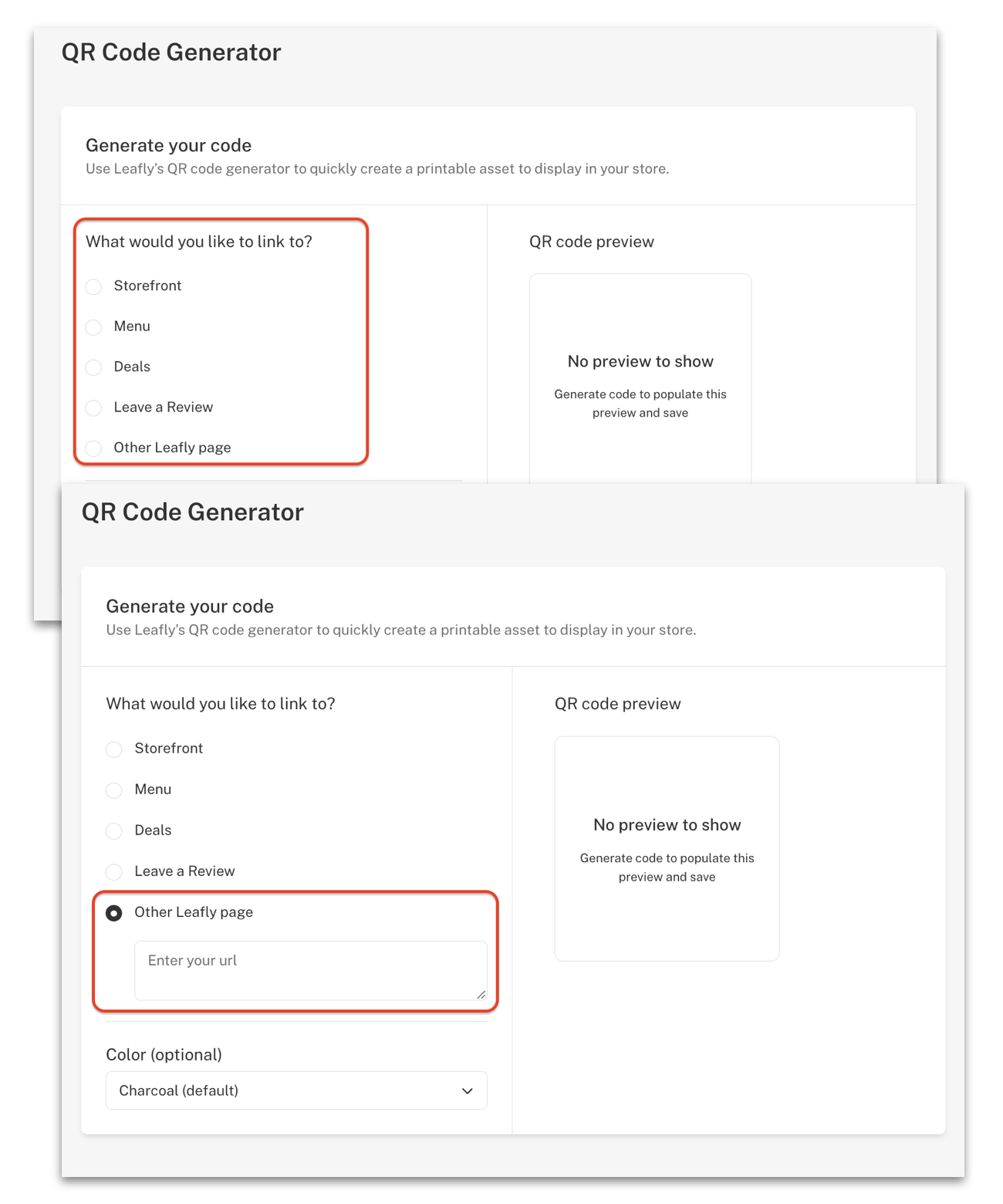 How to Generate a QR Code
Once you are on the QR Generator page, first:
Choose your color (optional)

Charcoal (default)

Green

White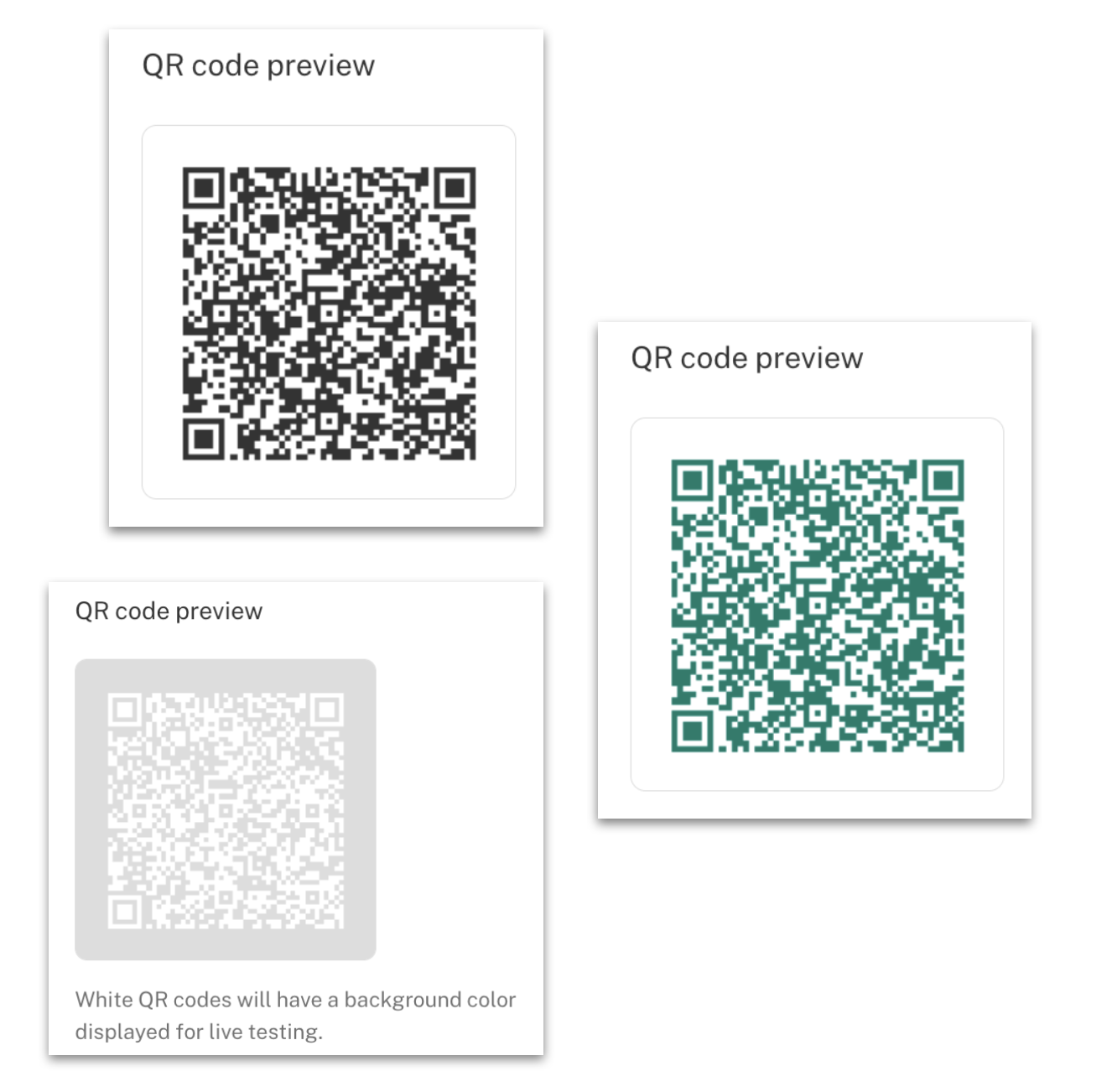 Click download code to download your QR code to share!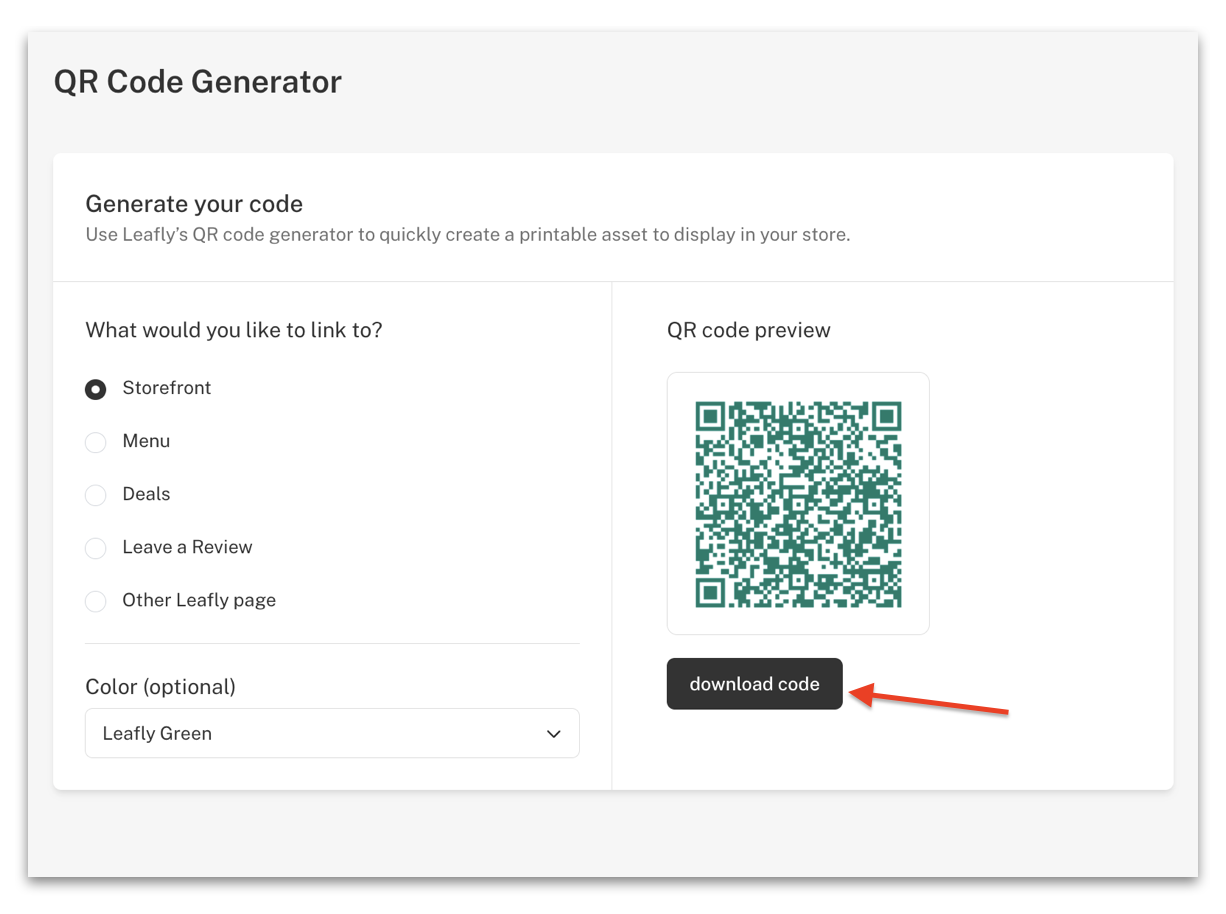 For any assistance, questions, or concerns, please email help@leafly.com to connect with our Support Team.