A QR code is a type of barcode that can be read easily by a digital device and which stores information as a series of pixels in a square-shaped grid. Leafly retail partners can generate a QR code to direct customers to their listing, menu, reviews page, or any other Leafly page (such as strain or brand!)
This article covers the following:
Accessing your QR Codes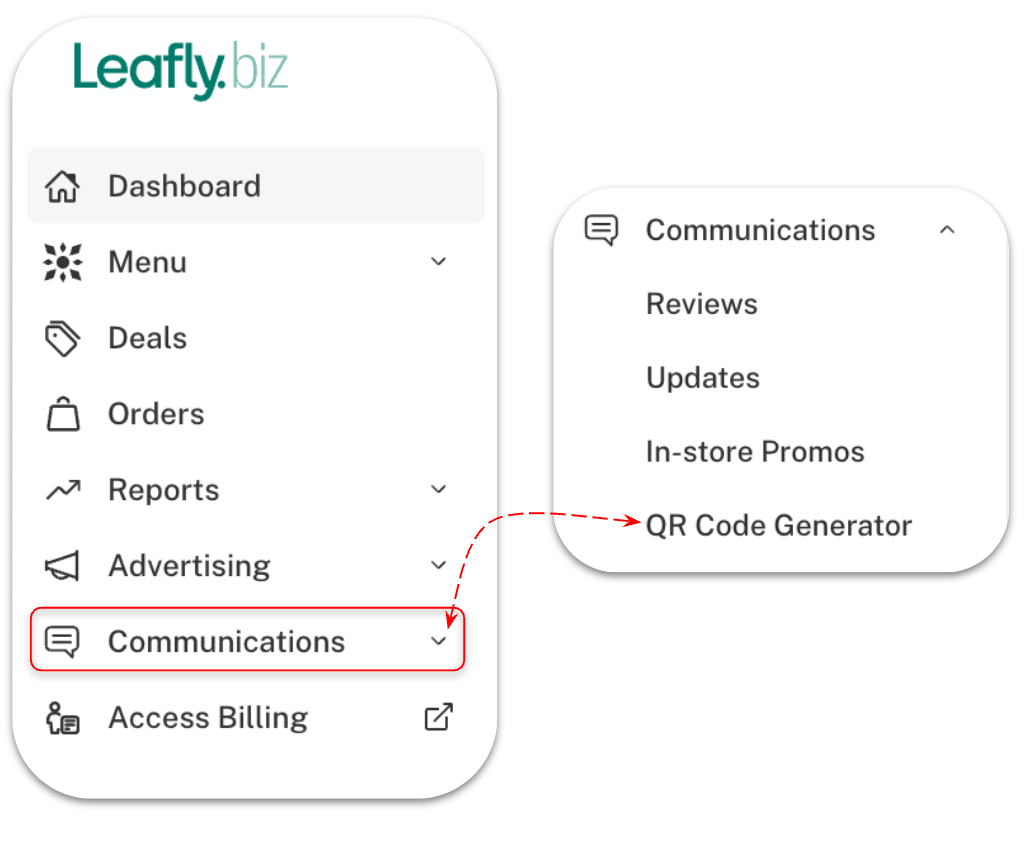 Options for Generating a QR Code
There are a few options to link your QR code to -
Your Leafly storefront listing
Your Leafly menu
Your Leafly Deals
An option to leave a review on Leafly
Other Leafly page (a field will appear to place the URL after selection)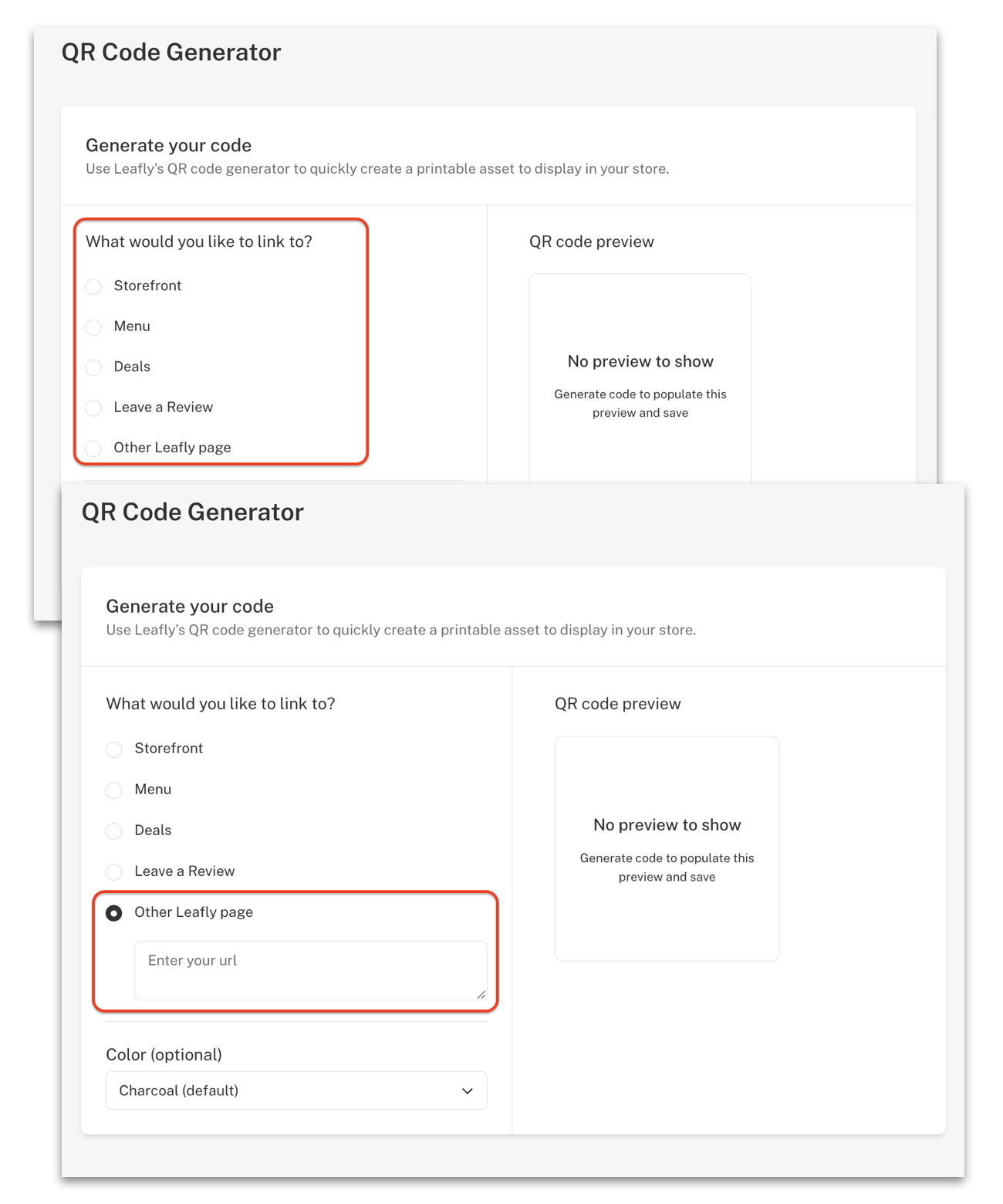 How to Generate a QR Code
Once you are on the QR Generator page, first:
Choose your color (optional)

Charcoal (default)

Green

White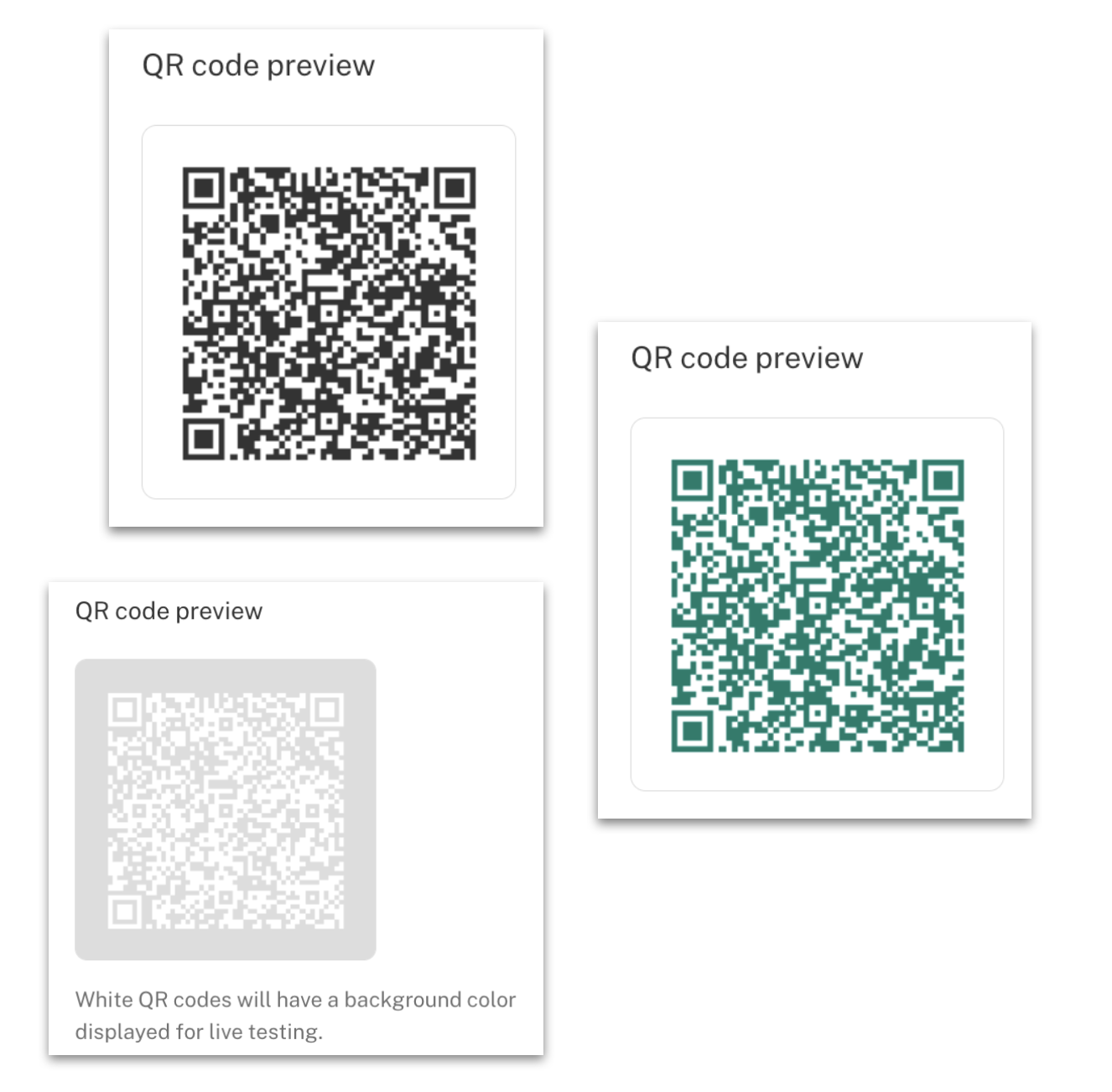 Click the download code button to download your QR code to share!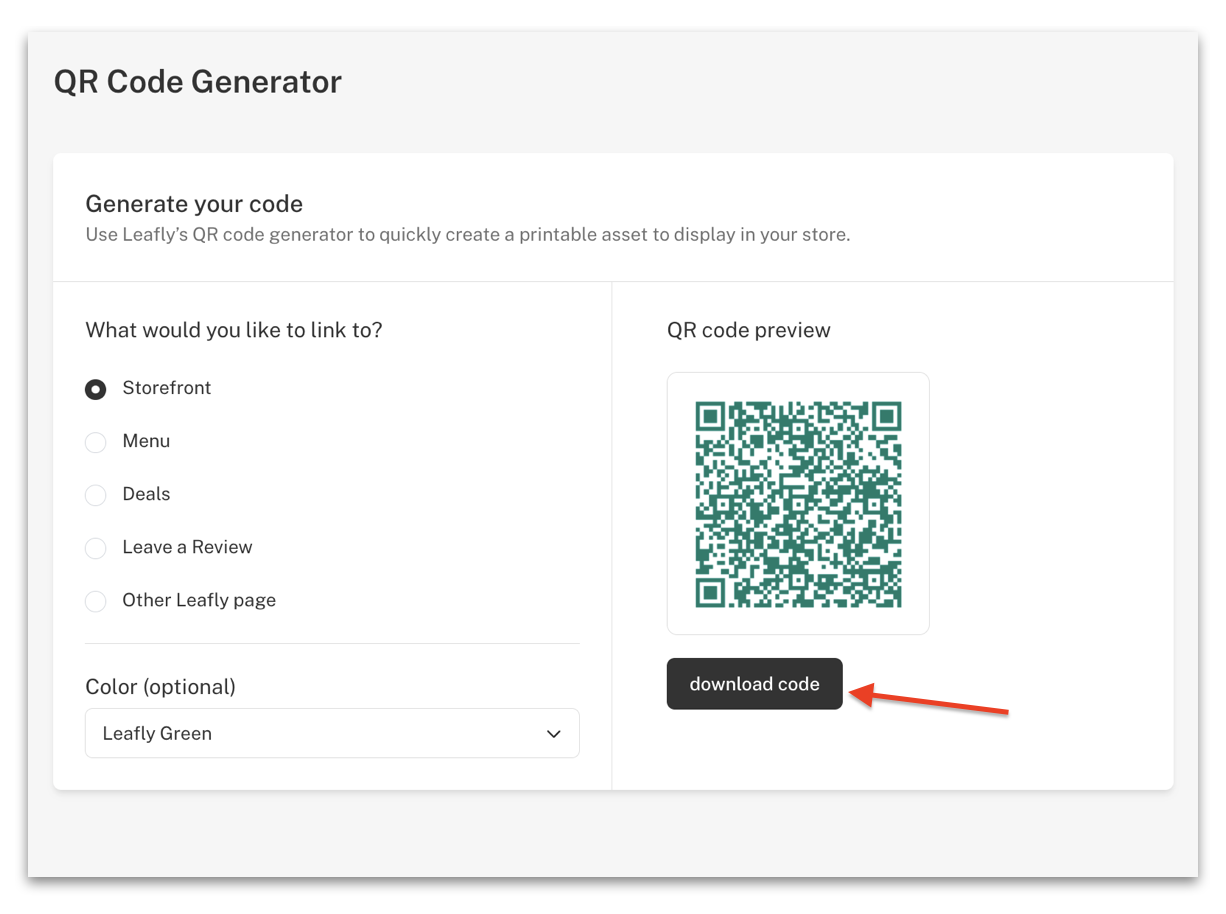 For any issues or concerns, we kindly request that you contact our support team at help@leafly.com. They will be more than happy to assist you in resolving any problems you may encounter.