To update your Brand Business profile, you will first want to log into your Brand Biz Dashboard. You can check out this FAQ on how to access the dashboard: Where do I access my brand dashboard?
After logging into your Biz Dashboard, select the Business Profile option on the left side panel of your Biz Dashboard.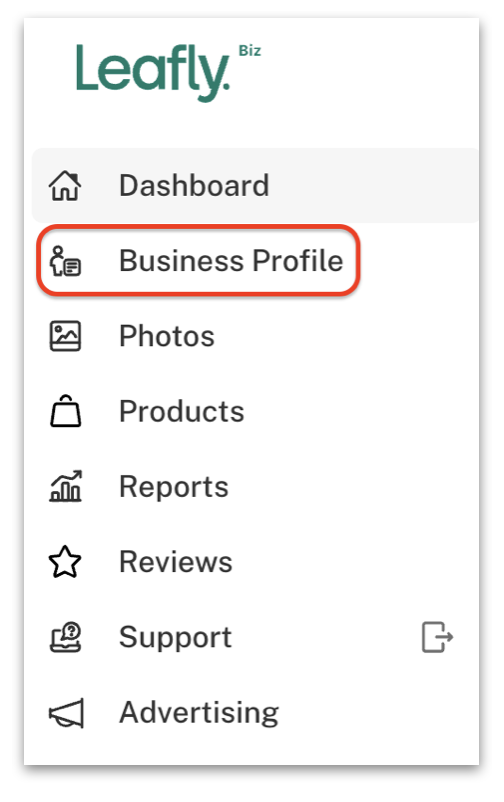 You will be brought to your profile. This is where you can control and display your brand name, description, and logo.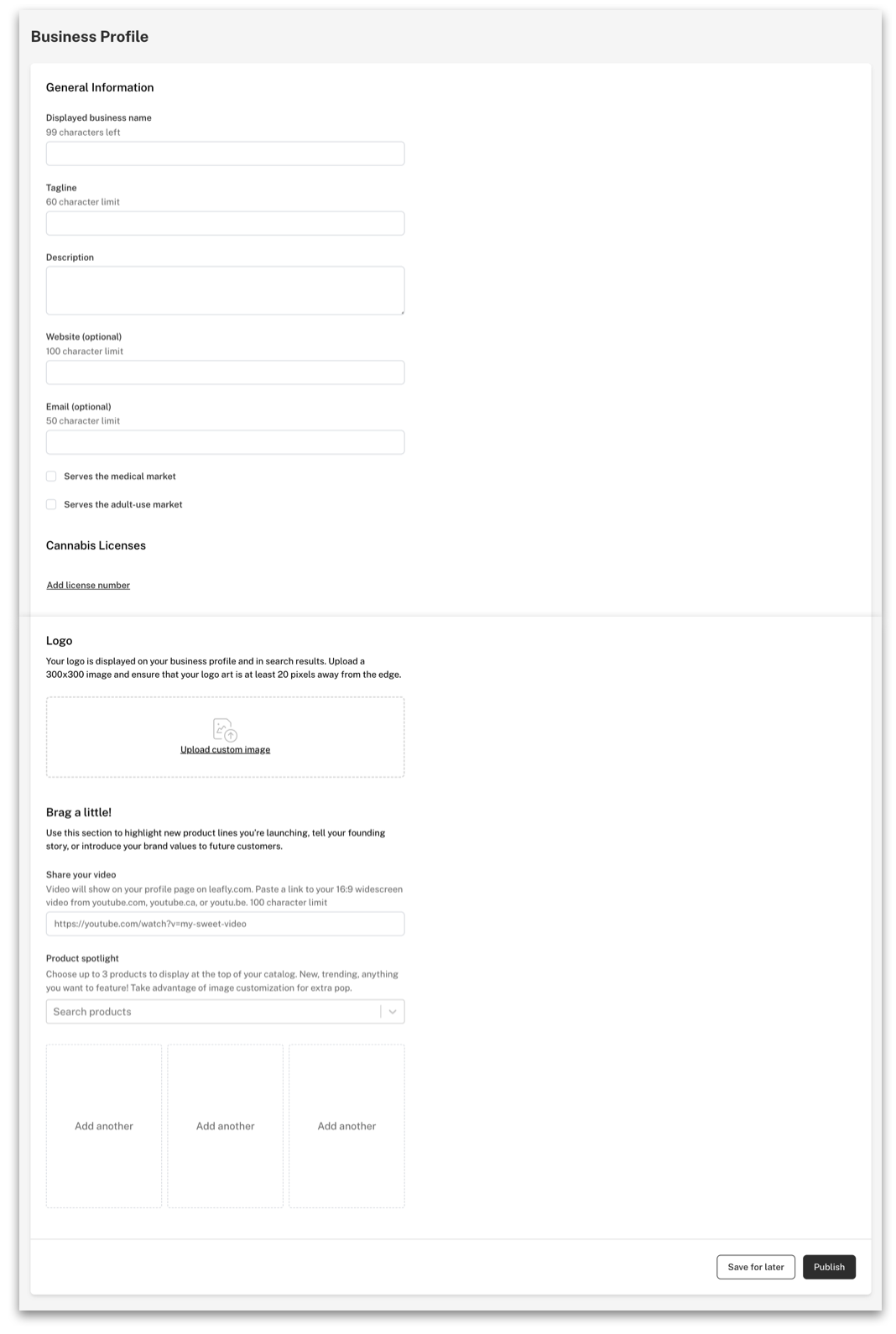 Below you can find more information on the fields found on this page and if they are required to publish your profile and for your page to be live on the site:
Displayed business name
Required
This field determines the URL slug for your Leafly brand page.
There is a 100-character limit

Tagline
Required
Appears underneath your brand name on your Leafly brand page.


Description
Required
This section appears underneath the About This Brand section of your Leafly brand page.
This is a great place to show off and brag about your brand!


Website
Optional
Provide a URL to your website so users can visit

Email

Logo
Optional

Your logo is displayed on your business profile and in search results.

Upload a 300x300 image and ensure that your logo art is at least 20 pixels away from the edge.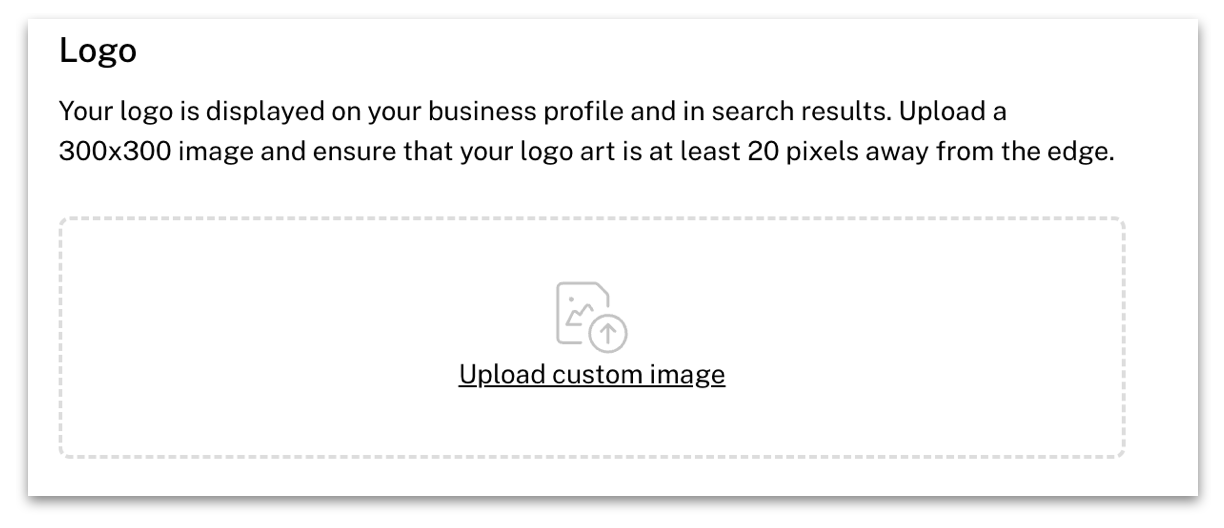 Brag a little!
Optional

Use this section to highlight new product lines you're launching, tell your founding story, or introduce your brand values to future customers.

Share your video: Video will show on your profile page on leafly.com. Paste a link to your 16:9 widescreen video from youtube.com, youtube.ca, or youtu.be. 100 character limit

Product Spotlight: Choose up to 3 products to display at the top of your catalog. New, trending, anything you want to feature! Take advantage of image customization for extra pop.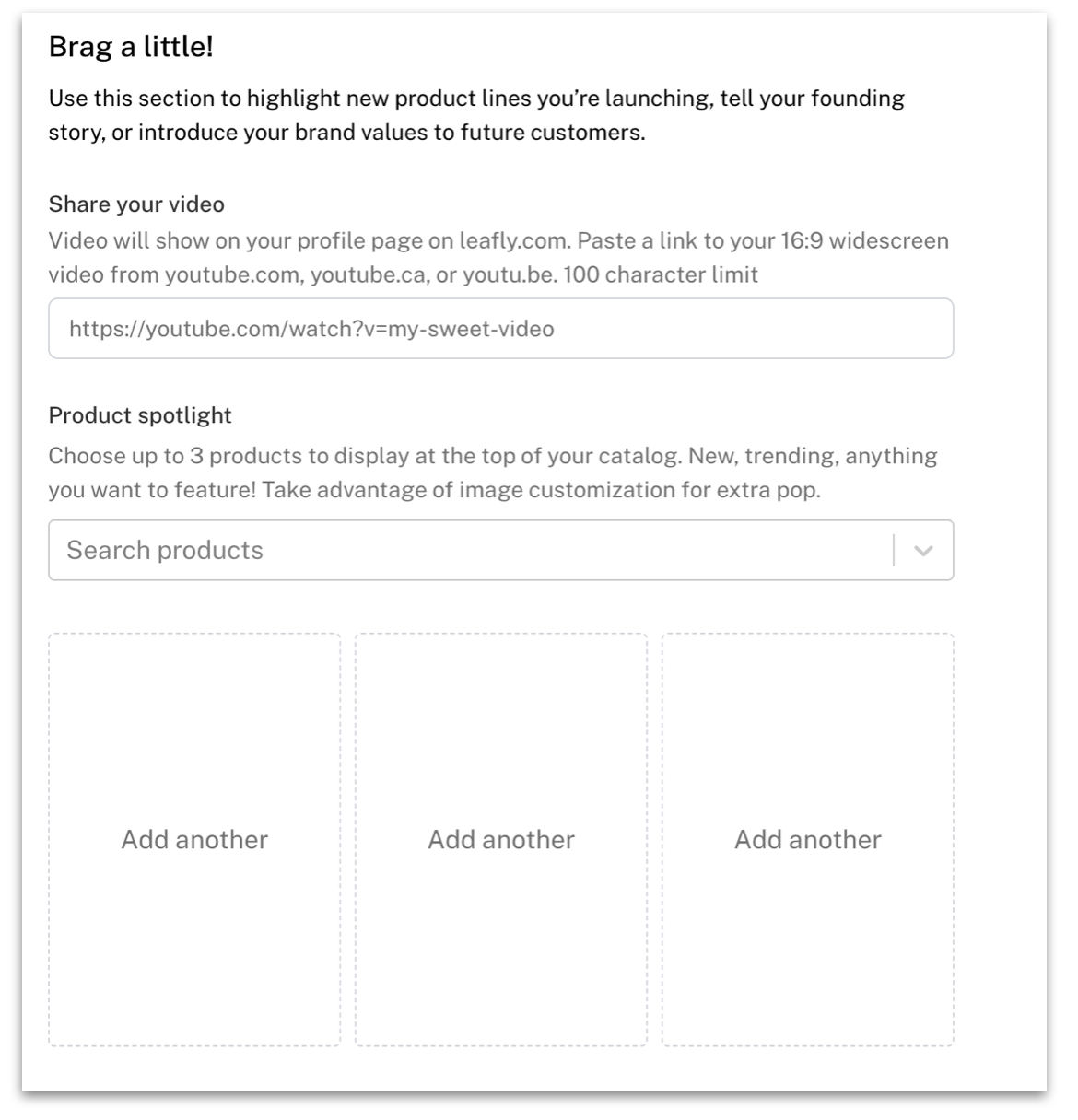 Product Spotlight image customization: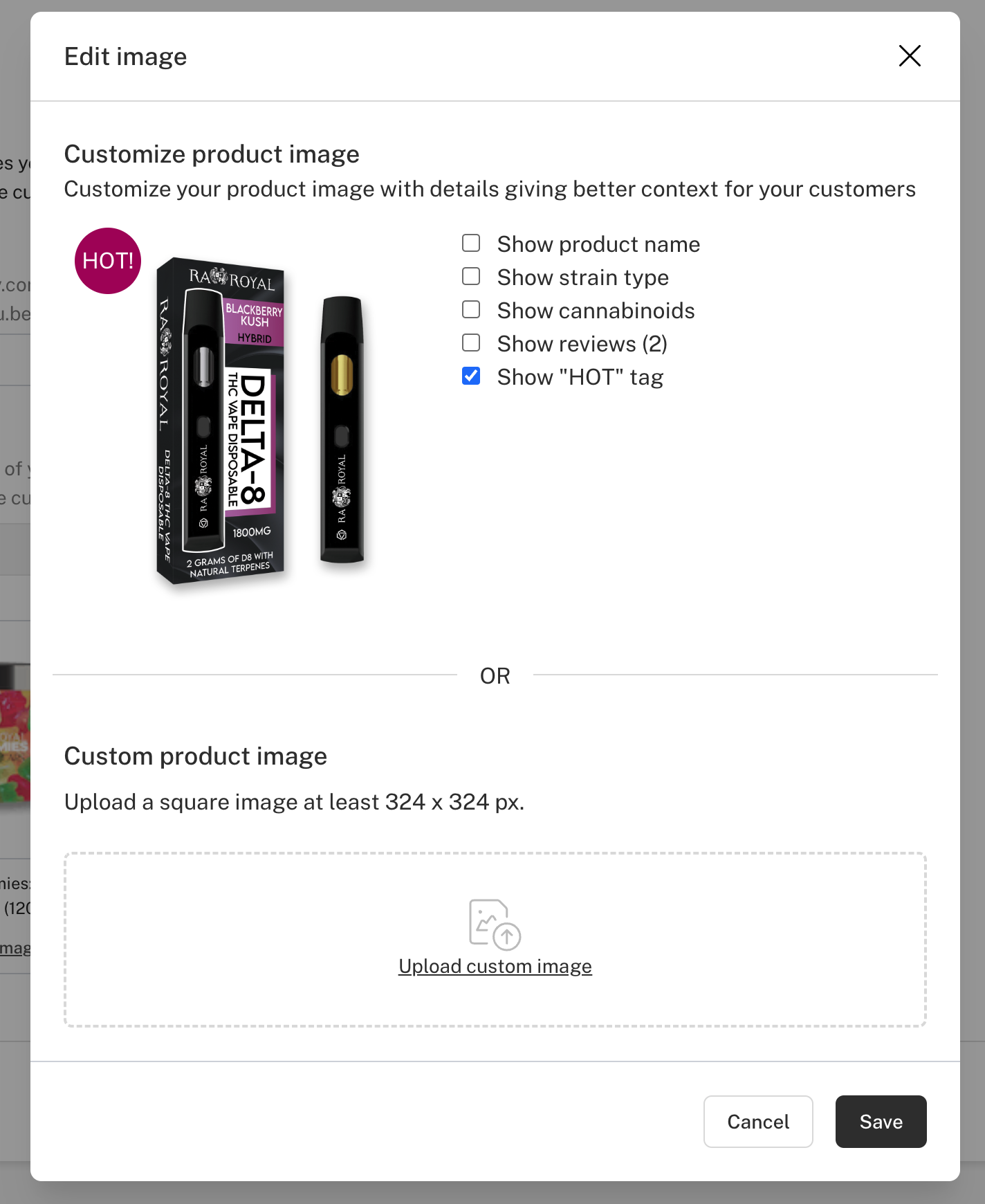 For any issues or concerns, we kindly request that you contact our support team at help@leafly.com. They will be more than happy to assist you in resolving any problems you may encounter.