Leafly has a self-service feature and you can enable online ordering for your location right within your Biz Dashboard.
To get started, first log into your Leafly Biz Dashboard then complete these steps:
Click on 'Settings' from the left-side panel
Select 'Ordering' from the drop-down options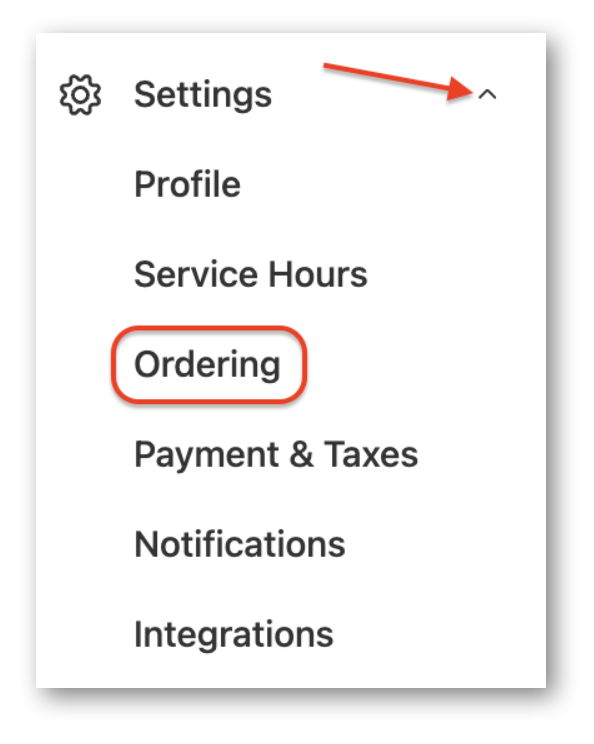 On this page, click the 'enable Leafly pickup' option. Doing so will enable your location for pickup. If your location supports delivery, you will be able to activate this option as well.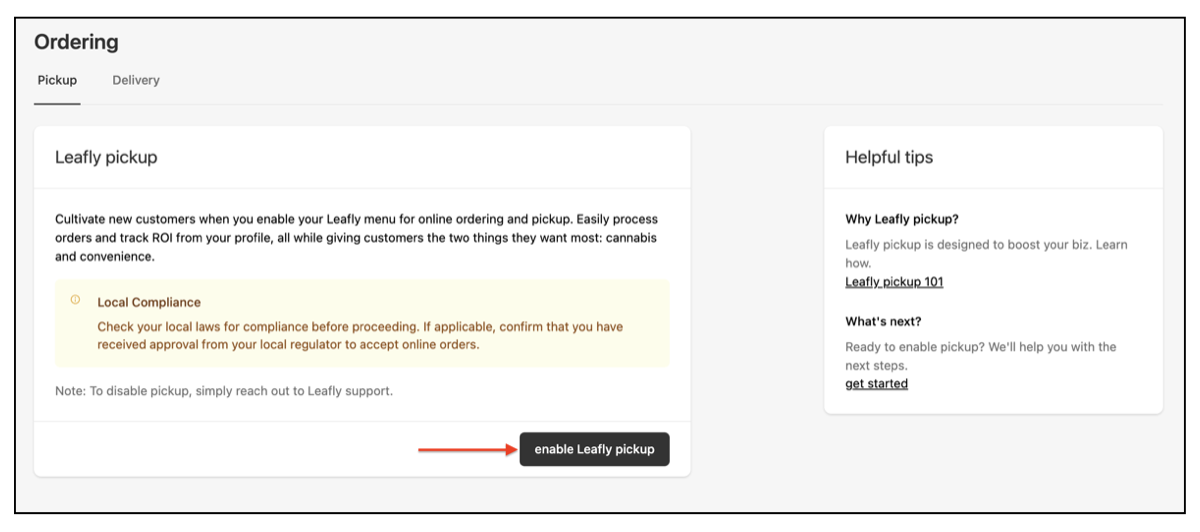 After successfully enabling, you will have the option to set your pickup estimate:

When clicking on the 'Checkout' tab from your Ordering Settings, you can control the ability to require a Medical ID at checkout if you are from a Medical only state
On this page, you can also set a checkout message. This space can be used to provide additional instructions for your guests and displays during checkout and on their receipt: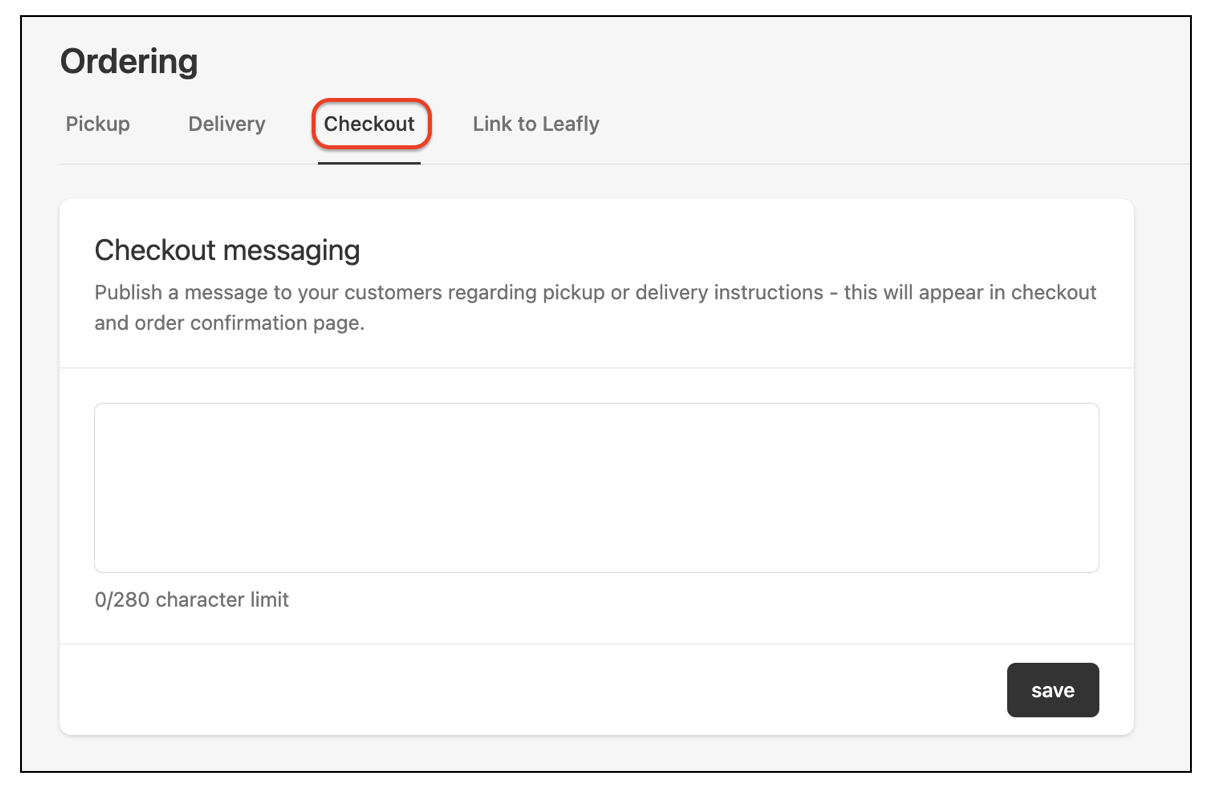 If you are looking to disable pickup, please take a look at this Help Desk article: Disabling Leafly online ordering
For additional assistance or questions, please use our Request Form to contact our Support Team.